COVID-19 Anxiety: Do You Feel Safe?
Everything is starting to open back up. People are slowly not wearing masks anymore. They aren't caring as much. Also, there are those who are super anxious about it and still want to stay home and away from people, and when they go out, before they go out the front door, they make sure they have a mask on hand. How safe is everyone now? Do you feel safe?
Over quarantine, students, and even teachers, developed anxiety due to the stress of the ongoing pandemic. Over time, people have been figuring out various ways to calm them down and distract themselves from the danger that is occurring around the world.
"I have been trying to do yoga and deep breathing at least three times a week in the morning. I also go for a run or work out when I feel my stress is taking over to release some good hormones. My family and I have been focusing on the new time together and have been trying to appreciate the family time this situation has offered us," said culinary teacher Mrs. Lombardi.
For a lot of people, wearing masks is absolutely necessary for them to be the safest they can be. In many buildings, it is also the law.
"I think wearing masks is essential because that is a rule the CDC requested. I believe rules are put in place for the well-being of us all and we should follow them. If we do not agree with such rules there are other means to communicate that rather than breaking them," commented Mrs. Lombardi.
"I think people who don't wear masks are selfish.  I don't wear the mask for me- I wear my mask for you, for my family, for my community, for the essential employees in stores who are providing for their families.  Not wearing a mask or wearing it improperly, especially in stores and public places, is really disrespectful to the people around you and the employees/staff working there.  It's like saying  I don't care about you, I'm going to do my thing,"  said teacher Ms. Ayash.
Despite a lot of students and teachers developing anxiety due to the pandemic, some students have been able to handle themselves and have tried to keep a life that is the most normal it can be under the circumstances. With some people doing alright in the midst of a pandemic, they are able to give advice to those who are struggling.
"I don't have any anxiety about COVID-19, but I guess something I would say for those that do is I would suggest talking with a family member or friend that you have a good relationship with, and talk about what it is that makes you anxious or uncomfortable about the pandemic. I think that the people who don't wear a mask don't seem to think that they can't get the virus, even though that they are causing to spread more rapidly. I think it would be better to go back to  school mostly because it can allow people to leave the house more. Since I'm a student, it would be more efficient for me to learn in school," said senior Shaun Bates.
It is good for people and their families to find ways to cope with being quarantined and staying home while doing virtual learning. Some choose to do extracurricular activities at home and others choose to go outside. There are many ways to cope, people just have to find the right one for them.
"I don't think I necessarily have anxiety, but I definitely get worried. I cope with it by spending time with people I care about and by doing things I love to do, like run and bike. I try to stay busy which isn't hard because life at LHS is always busy. I think we should all follow the guidelines pertaining to preventing the spread of COVID-19. One of these guidelines that is a strong preventative measure is to wear a mask. If I can save just one life by wearing a mask, I am all in because that life could be someone I care about," said assistant principal Ms. Milburn.
"To cope with the pandemic, I try to make sure that I have brain breaks and me time during the day and at home. I make time for my hobbies, and on asynchronous days or Wednesdays, I take 30 minutes to brain break, where I work on a crochet blanket for my desk chair. It's something that is relaxing for me and lets my brain rest. At home, we watch the news, but only the evening news program and then we turn it on something fun or watch films. My family stays informed, but we try not to be overwhelmed by current events. I do not take work home if I can help it, and make sure we as a family cook and eat dinner together and talk about our day, and then have family time. Even if it's just sitting on the porch as the sun sets or playing with our pets, or watching tv or a film, we spend me time away from the world together," explained Ms. Ayash.
Even in the midst of a pandemic, it is still nice (and permissible) to go outside and get some fresh air. In addition to this, restaurants and stores are open to the public, as long as guidelines are being followed.
"I think it's ok to be in public right now, as long as we follow the guidelines for social distancing and mask-wearing. Research is showing that being outside is much safer (I wish we could do all classes outside!). Even though I think it's ok to be in public, I also think school is a very tough situation. We are indoors most the day and we have almost 1500 people in the building on a regular day.  That's a lot of people in one building, even with masks.  It makes social distancing really tricky.  My hope is that during this term, we can start to bring small groups of students into LHS so then we can get a feel for how things will go," said Ms. Milburn.
View Comments (9)
About the Contributor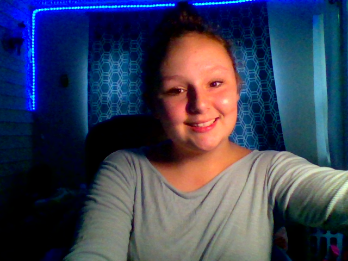 Taylor Wells, Staff Reporter
Hi, I'm Taylor. I am in ninth grade this year at LHS. I was supposed to go to KRHS with all my friends but I moved. I don't know anyone at Liberty but...