Early Mornings Lead to Great Success for Swim
Implemented this season, the Liberty swim program has brought a different style to the way they now practice. Instead of after school practices like most school sports teams do, Liberty's swimmers wake up bright and early to practice before school even begins. Taking the bus over to the WARF (Warrenton Aquatic and Recreational Facility), the swimmers jump in the cold pool water and practice for an hour from 5:30 a.m.-6:30 a.m. Despite having to wake up before sunrise, most swimmers prefer to have practice before school rather than after.
"Morning practices are honestly pretty cool. It can be definitely difficult some days, especially being up late, however, it does have a cool feeling being up and exercising so early. It is super nice not having to worry about anything else after school," said junior Nathaniel Wilson.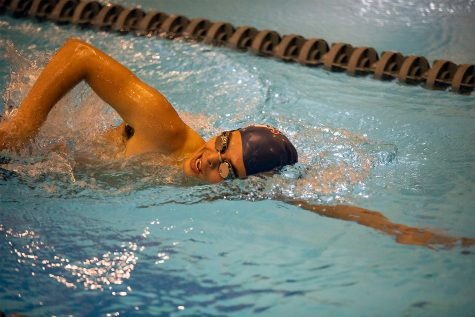 "I'll admit, I was hesitant about the morning practices at first, but it has actually turned out to be really great! I love working hard in the morning and then being able to relax for the rest of the day. It takes a lot of self discipline and dedication to be able to get up so early, so seeing everyone there everyday is special. We get a special bonus after practice on the bus ride back to school. Every morning after jumping out of the water, rushing to get ready for school, and hurrying out to the bus, we get a few minutes to sit, relax, and watch the sun rise," said senior Erin Fredrick.
With the season more than half way through, these swimmers have been working hard. On January 18, Liberty was able to beat Manassas Park and tie with John Handley at their meet. In addition to this, many swimmers placed first: Jennifer Cannon (100 back), Will Frederick (50 free and 100 back), Sage Laine (100 fly), Meghan Tucker (50 free and 100 breast), and the girls 200 free and medley relay. 
To continue to be able to have success in their meets, the swim team has been setting goals for the rest of the season. With the end coming near, these swimmers will work super hard to accomplish their set goals.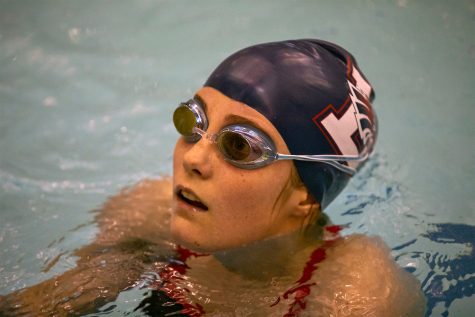 "My personal goals for the rest of the season are to PR on my 100 back and 50 free. Also, I want to have the relay teams I'm on beat our best times," said junior Lana Kraiwan.
"The goals I have set for the rest of the season are to break seven minutes in the 500 free and to possibly compete in regionals," said sophomore Sage Laine.
Another factor that is key to success in the swim program is team bonding. Having to wake up at the crack of dawn together and ride long bus rides to meets on Saturdays, the swimmers should have strong chemistry with each other to achieve success.
"The team chemistry in our program is great! We have a lot of people who are first time swimmers but to see them dive into something new is really inspiring. It is not easy knowing you are not the fastest one in the water, so I have a lot of respect for the people who put themselves out there. Even though we know we aren't the fastest team in the pool, we always encourage each other. You'll never see a Liberty swimmer in the water without having their teammates cheering from the side of the pool," said Frederick.
"I love the team chemistry that we have on the team. It is definitely the friendliest and most inviting environment in the school; we invite everyone to come and and swim with us," said senior team captain Meghan Tucker.
View Comments (12)
About the Contributor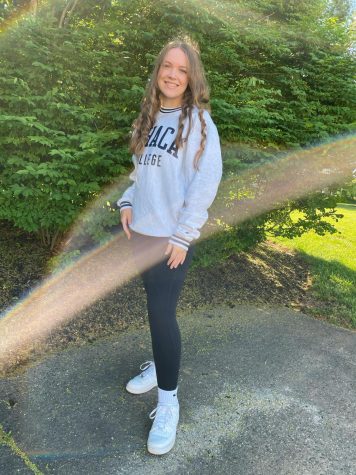 Keely Crane, Editor-in-Chief
Hi, my name is Keely Crane, I am in twelfth grade, I am a journalism VI, and I am the Editor-in-Chief! I have been involved in Patriot Press since my freshman...