2020 Democratic Debates
The most recent democratic debate was January 14, 2020, at Drake University in Des Moines, Iowa. The six candidates to take part was Elizabeth Warren, Joe Biden, Bernie Sanders, Amy Klobucher, Pete Buttigieg, and Tom Steyer. 
Joseph R. Biden, currently standing with a 50 percent chance of winning the presidential election, is 77 years old and married to Jill Biden with four children. He represented Delaware as the senate (1973) and was the 47th Vice President of America (2009-2017)
Bernie Sanders, standing with a 24 percent chance, is 78 years old and married to Jane O'Meara Sanders with one child. He has been the senate for Vermont since 2007.
With a 17 percent chance, Elizabeth Warren is 70 years old, married to Bruce H. Mann, and has two children. She has been the senate of Massachusetts since 2013.
At 9 percent, Pete Buttigieg is a 37 year old and married to his husband Chasten Buttigieg. Buttigieg is the mayor of South Bend, Indiana since 2012.
A candidate with lower odds of winning, Amy Klobuchar is 59 years old and has one child with her husband John Bessler. Since 2007, she has been the senator of Minnesota.
Another part of the lower odds, Tom Steyer, 62 years old, married to Kat Taylor, and has three kids. He is currently a philanthropist.
Some major controversies that were brought to attention in this debate include climate change, foreign policy, Sanders and Warren's disagreement, and Biden being pro-Iraq war.
According to Warren, Sanders told her over a year ago privately that a woman could never be a president, which he denies ever doing. Something like this can ruin Sanders' chance of winning, or at least lower it. 
Warren used this accusation and mentioned how powerful the women on that stage actually are.
"Look at the men on this stage. Collectively, they have lost 10 elections. The only people on this stage who have won every single election they've been in are women," said Elizabeth Warren.
This can be a good advantage to her and Klobuchar, using female voter's emotions. This also lets voters see more than just women running for president, but instead possible, strong leaders of the country. 
After the debate, Warren and Sanders were involved in an intense conversation, which resulted in a refused handshake between the two. 
Another big part of the debate was Biden's confidence in winning. He continues to say that he's the most realistic and logical winner over Trump. He also stated that he had the biggest amount of support. 
One last thing to point out is Buttigieg, he has been up and down the polls, but he didn't have much input in this specific debate. 
One thing he happened to mention, however, was that he represents himself as the "youthful choice" and that will give him an advantage in the voting. 
"The boldness of a plan only consists of how many Americans it can alienate," said Pete Buttigieg. 
This is a good point he made because him being young and openly gay, this may mean he will pay extra attention to rights for young people and the LGBTQ+ community, which in 2020 would be greatly appriciated by most people. 
Although it is still early for the 2020 presidential election, every debate is an important one that brings every candidate either a step closer or farther to the title. Each debate is a representation of the next four years for America, and hopefully will help everyone make a smart choice in voting, our future depends on it.
View Comments (1)
About the Writer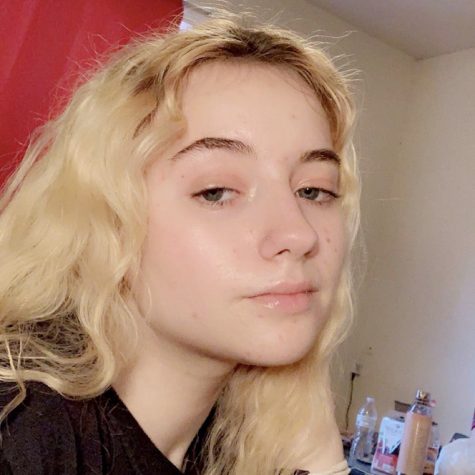 Alexis (Lexi) Cecil, Staff Reporter
Hey everyone! My name is Lexi and I'm in 11th grade. I am a staff reporter as a volunteer but I have taken journalism before and will again soon. I'm in...