The Uprising of an Internet Sensation: bbno$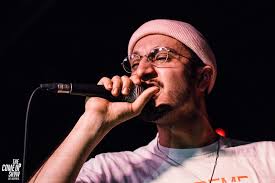 Even if you don't know his name, you know his songs. Alexander "bbno$" (Baby no money) Gumuchian has recently been growing in popularity from his Vancouver roots. While still being somewhat popular, his fame came from the Internet sensation hit "Lalala" with producer Y2K. It was one of the hottest hits of the 2019 Summer and skyrocketed his popularity. 
The turning point in Alexander's life is when he broke his back in the 12th grade, which stopped him from being a professional swimmer. During his recovery, he took on the study of Kinesiology, also the study of human movements and mechanics. He then graduated with a degree in that field. 
"…I kind of lost everything when I broke my back… But then I found music," said bbno$ in an interview with Valentin Lyazov of underground underdogs.
He started right away making music, experimenting with his close friends under the name "Broke Boy Gang" until they split up 6 months later. After the group split up, he started taking music seriously, making as many tracks as possible. Bbno$'s EP "Baby Gravy" featuring Minnesota rapper Yung Gravy and features "Rotisserie," one of his most popular songs to date. 
Quickly off the fame of his EP, he released his first studio album "bb steps" featuring artists such as Trippy Tha Kid and Arizona artist DBangz. Despite not even speaking the artist's language, bbno$ is a huge celebrity hit in China, where he is held first sold-out tour as an upcoming artist in late 2017. His fame in China came from a dance group performing one of his songs live at a birthday party. Gumuchian was an instant hit in the country and he continues to perform tours all around China. 
Gumuchian says his laid back nature is from his Vancouver roots, which is reflected in his music, calm and playful. He has made a name for Vancouver, being the only rapper to come out of the sometimes forgotten Canadian city. 
His inspiration comes from Missy Elliot, an American rapper from the early 2000s. His music is calm yet fast-paced, which works well with his personality. He uses voice changes in his songs as background vocals, giving his songs a bizarre vibe to them.
"What I make with [Producer] Lentra, it's like SoundCloud Missy Elliot. That's the best I can describe that. My other stuff with Gravy is just like ignorant rap, ignorant but melodic. Anything else I make is just me kind of messing around," said bbno$ as he described his style of music in an interview with rap executive Lyrical Lemonade. 
He intends to put his listeners in a great mood, swinging and bouncing music to lift someone's spirits.  
"People don't really know how to react to it, you can't really dance to my songs. It's funny 'cause it's popping and hard-hitting but it's too fast-paced to react, I don't know," he said in another interview.
He frequently writes about how much cash he has, fast cars, and other typical rapper lyrics. The reason why he calls his style "ignorant but melodic" is the fact that he is, in fact, being ignorant, rapping about the money and cars he "doesn't have." 
"My friends think I'm the stingiest person they know. I love the thrift store, I still shop there," said bbno$ in an interview with Y2K by Genius Lyrics. 
His real claim to mainstream fame was his major 2019 hit "Lalala." The song blew up due to marketing on Instagram meme accounts, Tinder, and even Craigslist. However, the song blew up the most on TikTok, with over 400 Million streams, 500,000 sales, and peaking on 20 charts worldwide. 
Gumuchian's genius and outlandish marketing tactics combined with his lively personality have only boosted his popularity throughout the last few months. Currently, "Lalala" is his only major hit, going platinum in New Zealand and gold in America. Despite being his biggest hit, Gumuchian is "tired of the song," it is by far not his best work, but it still deserves the fame it got.
"People were DMing me on Twitter, they were spray painting lyrics on their cars. They were getting tattoos. It's wild, really. The song has grown so much in so little time," he said in a Genius Lyrics interview about the hit.
Starting in February is bbno$'s "epic tour name tour" featuring Lentra, takes him throughout the United States, Canada, Europe, and Oceania. Including cities such as Washington D.C., Philadelphia, Atlanta, as well as his hometown of Vancouver, and cities along the West Coast. The tour also features a meet and greet at every location, included in the VIP Ticket.
His recent songs, "iunno" and "Welcome to Chilis" have done fairly well, with "iunno" becoming one of his most popular songs in early December. His most recent album "i don't care at all" showcased some of the most unique music from the artist. Genuine expression was shown in the song "Gone," and another song "shining on my ex" becoming a viral sensation on TikTok. 
He still sticks to his "ignorant but melodic" roots with the appropriately named song "I DON'T CARE AT ALL CAUSE I GOT MONEY!!!!!!" He also featured on Yung Gravy's May album "Sensational" in the song "Whip a Tesla" which is his second most popular song, at 35 million streams on Spotify.
"Welcome to Chilis" is a personal favorite of mine, with Spanish influences within the melody. Currently at 3 million streams, this song featuring Yung Gravy is a hit with many fans. However, his best work has to be "i don't care at all," released in early November and features artists such as Lewis Grant and LIL MAYO. His use of pop-punk themes and lively music makes every song so likeable and lively. 
According to bbno$ himself, fans should be looking forward to "Baby Gravy 2" and seven other projects, which are soon to be released. He also has more tours coming up later this year, with more stops at even more places.
View Comments (3)
About the Contributor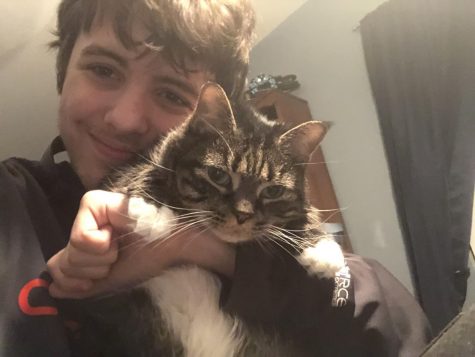 Nick Kroetz, Assistant Editor
Hi! My name is Nick Kroetz. You might know me from Patriot Press Live, our online news show last year. I am in tenth grade, taking Journalism II, and I...