Grammys 2020 Recap: Billie Eilish, Tyler The Creator, Anderson .Paak and More
Grammys season is a time of introspection, reflection, and reminiscence of the past year in music. It's a time when we take a step back to appreciate the musical achievements of those who've been groundbreaking enough to be recognized for it. The Recording Academy's prestigious awards ceremony is watched by over 20 million every year, and winning a Grammy is an achievement coveted by all in the music industry.
The 62nd Annual Grammy Awards were held on Sunday, January 26th, 2020 at Staples Center in Los Angeles. Numerous top-charting artists made appearances and many of them opted to perform at the awards this year.
Among them were artists like Lizzo, Ariana Grande, and even host Alicia Keys. While all of their performances were fine, they weren't exactly what I would define as standout. There was one major outlier to this, however, and it was none other than Golf Wang's own golden boy Tyler, the Creator. Tyler's performance was as visceral as it was lively. Tyler collaborated with acapella R&B group Boyz II Men for this performance, who added a very blissful, emotional undertone to the more serene parts of the performance. 
As far as awards go, we should probably begin by talking about the artist that made the biggest splash at the Grammys this year. At only 18 years old, singer-songwriter and youth icon Billie Eilish swept the first part of the show, winning five awards for her debut studio album, "WHEN WE ALL FALL ASLEEP, WHERE DO WE GO?" Billie broke out into the alternative pop scene in 2015 with her viral single "Ocean Eyes," which she recorded with her brother, Finneas O'Connell, at only 14 years old. Despite being so young, it's the last thing you think about when you listen to her music. Her lyrics are mature and her sound is gloomy, almost depressive in nature, and her complex emotions become very tangible through her songwriting. On Grammy night, she took home the awards for album of the year, record of the year, song of the year, best new artist, and best pop vocal album.
Tyler also took home an award for best rap album for his recent outing, "IGOR." In retrospect, this caused a bit of controversy, due to the fact that "IGOR" wasn't really a rap album per se, but it still got lumped in with the other rap outings of the year. Regardless, the award is well deserved and "IGOR" easily outclasses the other nominees in this category by a decent margin. 
Cult favorite Anderson .Paak also took home the award for best R&B album for his fantastic "Ventura" which was released back in April. Ventura was a pretty notable outing this year so it's nice to see it recognized and even nicer to see .Paak take home a third Grammy award.
Lizzo also took home a few awards, notably for best pop solo performance with her song "Truth Hurts," best urban contemporary album for "Cuz I Love You," and best traditional R&B performance for "Jerome."
Other notable winners were best music video, which went to Lil Nas X's polarizing "Old Town Road," best alternative album, which went to Vampire Weekend's "Father of the Bride," and best rap song, which went to 21 Savage's "A Lot."
Generally speaking, the Grammys provided strong competition to say the least this year. There were lots of very captivating performances and many groundbreaking achievements this year, especially with all the artists who broke out this year. The music industry and the scene as a whole is changing, and it's changing fast.
View Comments (16)
About the Contributor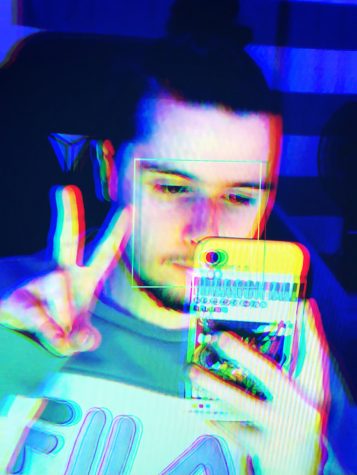 Braeden Meadows, Contributer
Braeden Meadows is a 2021 Graduate of Liberty High School and former Managing Editor for The Patriot Press. They are now a part-time journalist for upcomer.com,...