"Arrow:" The End Is Near for Viewers
The series "Arrow" started on October 10, 2012, on the CW network. Once the current season ends, it will go on Netflix for viewers and fans without cable to watch. Another way to watch the show is an app called the CW. When an episode comes out on television, the next day an episode will come out on the CW app. However the episodes do not stay up forever so you have to watch it before the next episode comes out. You can use the CW app on your mobile device, computer/PC, Xbox, PlayStation, and more. 
The show has eight seasons with each one portraying the Green Arrow and his journey throughout his years of being the Green Arrow. Seasons one, two, three, four, five, and six all have twenty-three episodes each. Season seven has twenty-two episodes and season eight only has 10 episodes. This show can take a long time to watch but it is a very good way to spend your time. Each episode is forty-two minutes and some of them are forty-one but they are mostly forty-two. 
This show was the first CW superhero show and it started a whole universe of shows for example "The Flash", "Supergirl", and "DC Legends Of Tomorrow". These shows are basically spin-offs of this show inside of something called the Arrowverse. It got this name because all the shows in it came from "Arrow". Arrow sadly ended and is possibly bringing another spin-off show into the Arrowverse about another Green Arrow who is actually Oliver Queen's daughter Mia Queen.
 In season eight the final season Oliver Queen went on a journey through the multiverse which is the name for the infinite universes throughout all the CW shows. He has a few setbacks along the way but he also has backup. He has different people in each episode to help him but only a few people are there in each episode and those people are Laurel Lance from Earth-2, also known as the Black Canary, and John Diggle, also known as Spartan. What is amazing about season eight is there are 10 episodes and episode one would have people and things from season one in it. There are two episodes not about past seasons and one of those episodes is the crossover which is where almost all the heroes in the CW come together to fight a big villain. And the other episode was a backdoor pilot to the possible show "Green Arrow and The Canaries".
 In the final season of "Arrow", Oliver Queen sadly sacrificed himself to create a whole new universe that made a lot of big changes happen to all of the shows in the CW. For example, John Diggle, also known as Spartan, got his daughter back and he finally got his Green Lantern ring which all the fans wanted since the moment he was introduced. And they brought people back from the dead like Oliver and Thea Queen's mother Moira Queen, and Oliver's best friend and Thea's half brother Tommy Meryln, and Emiko Queen which is Oliver and Thea's other sister that they never knew about for 7 years, and the last person that we know the show brought back so far is Quentin Lance and he is the former mayor and Earth-1 Laurel Lance's dad but she's dead now so now he's Earth-2 Laurel Lance's dad. 
After all of these amazing seasons, I would definitely recommend this show along with the other CW shows because they are just really amazing and entertaining. I would say season five of "Arrow" is my favorite and season four is my least favorite just because of the villain and the writing was not good but maybe if you watch it you will think differently. I am really sad that it's ending but everything comes to an end at some point. I think it was just this shows time to end and it was a really amazing yet sad ending. 
View Comments (8)
About the Contributor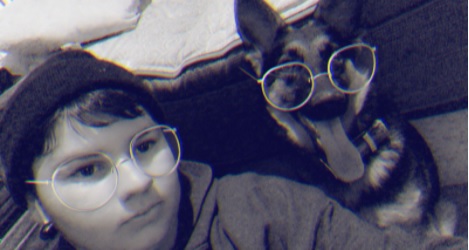 Dallas Alphonso, Staff Reporter
Hi my name is Dallas Alphonso I am very excited to be back writing on the Patriot Press News Team! This year my new role on the Patriot Press News Team...