Demi Lovato's Comeback
Demi Lovato is a post-Disney star with 6 studio albums, all that were in the top 5 of Billboard 200, and 24 singles, 7 that were on the top 20 of Billboard Hot 100, starting from as early as 2008. It would be an understatement to say that she has been through a lot and has a lot to say. She has been through many different terrible experiences and writing songs about it is what she does best.
At the age of 18, two years after she starred in "Camp Rock" and while still starring in the series "Sonny With a Chance," Demi Lovato checked into a rehabilitation center for the first time in 2010.
 After she got out, she continued abusing until 2012 when her management forced her to get treatment again. She stayed sober from 2012 until June 2018, when the heartbreaking song "Sober" was released, admitting she had relapsed. 
In July of that year, it was reported she was rushed to the hospital after overdosing. While in the hospital she apparently experienced some terrible "complications" involving nausea and vomiting.  When she was released in August that same year, she agreed to return to rehab once again. 
November 2018, she took a break from music and most media because she wanted to get treatment for substance abuse.
Since  then, she has stayed out of music for the most part, focusing on herself in her time of need. Her biggest concern was self care and focusing on who she wanted to be for the future. 
She also had been struggling with her sexuality even before her overdose, which could have been a big cause of using again. However, when she took time for herself, she knew she needed to be more honest with who she truly was. 
She soon got back into the media and in May 2019 she revealed she had signed with a new manager. She said a lot of media got her story wrong and she will explain her side when she is ready, but she will be making a comeback for music.
On January 26, 2020, Demi Lovato surprised many fans with a heartwarming song "Anyone" sung at the Grammy Award Show. During her performance, it was clear she was getting emotional, especially at the line "I feel stupid when I sing; Nobody's listening to me," 
She had written this song just a few days before her overdose in 2018 and recently said that it sounded like a "cry for help" and that it had now taken on "a whole new meaning." 
Following this on February 2, 2020, she sung the National Anthem at the Super Bowl game, which had always been a dream of hers. 
She also is beginning the next chapter of her acting career. For the first time since 2013, she will be starring in a new Netflix Original movie "Eurovision."
Her new 2020 motto is "Rebirth" and she is turning all of her negative experiences into positive messages for her fans. She has shown true strength and growth from getting out of a terrible place in her life and can be considered a great inspiration. 
All her fans are eager to know what she has next coming, whether it be a new song or even a new album after her long awaited return.
View Comments (14)
About the Contributor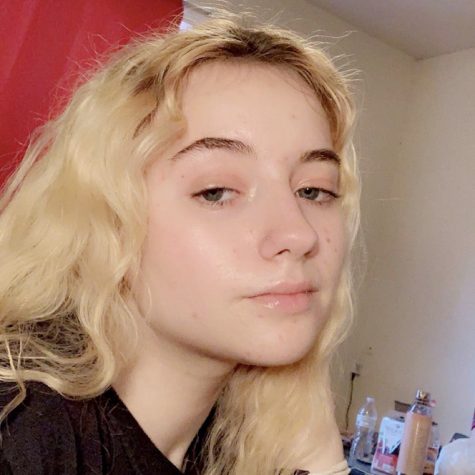 Alexis (Lexi) Cecil, Staff Reporter
Hey everyone! My name is Lexi and I'm in 11th grade. I am a staff reporter as a volunteer but I have taken journalism before and will again soon. I'm in...