Oscars 2020 Recap: Bong Joon-ho's "Parasite" Defies All Expectations and Sweeps Major Awards
The Oscars are officially over! Man, what a show it was. This year's Academy Awards were one of the most expectation-defying showings from the Academy in a very long time. The significance of the Oscars is as prevalent as ever, and the reactions from the general public were as loud and far-reaching as they've ever been.
The beginning of the show this year was marked by a stunning performance put on by Janelle Monáe. It was a brilliant display of technical, musical, and coreographical excellence that was chock-full of charisma and a brilliant way to pull people into the show. 
As far as the actual awards go, there were both many predictable and many surprising wins to be had. "Toy Story 4" won Best Animated Feature Film, despite probably being the weakest and safest movie in it's category. As usual, this one was kind of a bust and laughably predictable. James Mangold's "Ford v Ferrari" won the award for Film Editing, a baffling choice, and especially so considering that "Marriage Story" wasn't even nominated for this category.
Aside from a couple duds, there was plenty of spectacle and plenty of surprises to more than make up for them. For starters, in surprising fashion, "Joker" won the award for Best Original Score. Composer Hildur Guðnadóttir was completely deserving of this one. Joker's score is an aspect of the film that is rarely talked about when it absolutely should be, given how excellent and emotionally charged it is. It's a defining trait of the movie, and often that isn't realized.
Contrary to my prediction, "1917" actually took home the award for Cinematography this year. In hindsight, I think I actually agree with this selection a lot more now after rewatching the movie. Roger Deakins; as he did with "Blade Runner 2049," one of my favorite movies of all time and a brilliant follow up to the 1982 original, does a remarkable job with this film's cinematography. 
Of course, I would be doing a tremendous disservice if I didn't talk about Bong Joon-ho's breakout hit, "Parasite." Parasite is a Korean-language Drama/Mystery film that came out in October. While it did have a theatrical run in the States, it went generally under the radar over here. That was, until the Oscars rolled around. Parasite absolutely swept the awards this year and even broke a couple records. Director Bong Joon-ho ended up taking home the award for Best Director, and the film itself swept three major awards including: Best Original Screenplay, Best International Feature Film; and as you probably already know, the highly coveted award for Best Picture. To say that winning Best Picture at the Oscars is an achievement would be a violent understatement. The Best Picture award is a grandeur recognition of filmmaking excellence in its purest form. Parasite was the first international film in history to receive this award, alongside being the first international film to win four awards in total. 
Needless to say, "Parasite" was not only a groundbreaking film, but a groundbreaking accomplishment for the international film industry. Hopefully, the Academy continues to acknowledge films like it, and the Oscars as we know them will continue to evolve with time.
View Comments (4)
About the Contributor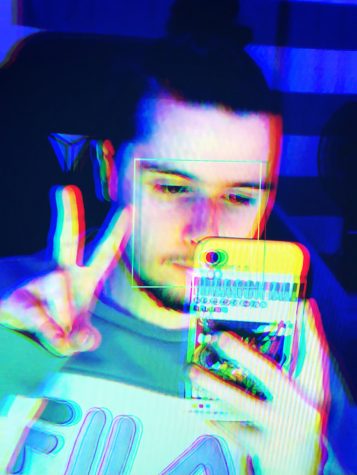 Braeden Meadows, Contributer
Braeden Meadows is a 2021 Graduate of Liberty High School and former Managing Editor for The Patriot Press. They are now a part-time journalist for upcomer.com,...