A Look into Cavetown's "Sweet Tooth"
Cavetown focuses on what really moves fans. His songs are occasionally lighthearted, largely poignant – but always authentically him. On his forthcoming album "Sleepyhead," Cavetown explains, "Ultimately, everyone has the same struggles when we boil it down, even if the details are different. That is what I am trying to get across with my music. It is basically just me telling myself what I need to hear," to quote Robin Skinner, better known as Cavetown, in an interview with Warner Music New Zealand.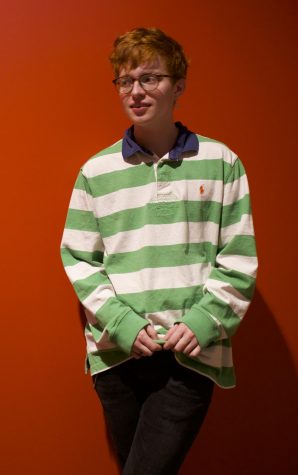 In just two short years – from his very first, very sold-out solo shows in 2018 to his most recent run of packed full-band performances at venues like Los Angeles' Fonda Theatre, New York City's Webster Hall and London's Shepherd's Bush Empire – Cavetown has become a dynamic performer capable of commanding rooms or crowds of any size. In addition to his headlining tours, he has been featured on international festival lineups like Reading & Leeds, Lollapalooza, Shaky Knees, TRNSMT, and Ohana Festival.
No matter the setting, Skinner's performances, like his music, are an inspiring celebration of life in all its forms, as fans come from points near and far to laugh, cry and revel in the deep-rooted sense of connectivity found in the songs, as well as the familial, fan-led communities they themselves have created around Cavetown.
Those grassroots connections look to spread further than ever with the release of Cavetown's major-label debut album, "SLEEPYHEAD," due out March 27, 2020, on Sire Records. Recorded, produced, mixed, and mastered by Skinner himself in the bedroom of his new London apartment (some things never change), the 11-song collection is set to prove to the world why he's become not just a cornerstone of the bedroom pop community, but a torchbearer for the next generation of his genre.
The first song on the album, appropriately named "Sweet Tooth," is a new approach to love songs. With a mix of Indie Pop-Punk and Slow Rock, this song is definitely one to get you emotional. It's sweet candy theme makes the listener feel like they're back in middle school, reliving their first love. In this song, "Sweet Tooth" represents the need of love from a specific person, experiencing a "sugar rush straight to your brain," but is the song any good?
"Sweet Tooth" is a great song to explore the hidden genre of Bedroom Pop. It's somber tone and heartfelt lyrics are perfect for a sunny afternoon, relaxing in a hammock. The music video consists of an even more peaceful scene; colorful flowers being covered by things such as chocolate, syrup, and glitter. Cavetown is no stranger to stardom, with his other hits like "Boys Will Be Bugs" and "This Is Home" in 2018 and 2015. 
Any fans of similar artists such as Jack Stauber, Girl In Red, Tessa Violet, or SWMRS, will be a fan of this Bedroom Pop single, and the upcoming album "SLEEPYHEAD" coming soon later this March.
View Comments (14)
About the Contributor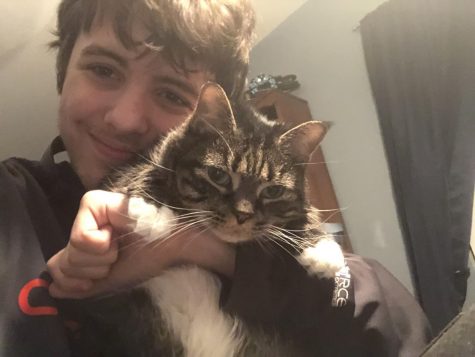 Nick Kroetz, Assistant Editor
Hi! My name is Nick Kroetz. You might know me from Patriot Press Live, our online news show last year. I am in tenth grade, taking Journalism II, and I...