Senior Athletes Committing to New Beginnings
With the spring season soon approaching, senior athletes all throughout Liberty are committing to colleges for their impressive athletic skills. These athletes deserve nothing but applause for their incredible achievements to get them where they are now. Some of these athletes have a lot to say about their new journey in life that they will take on within a couple of months. 
A frequent question these athletes get asked is why they chose the school they did. The question has various answers and differs from each individual.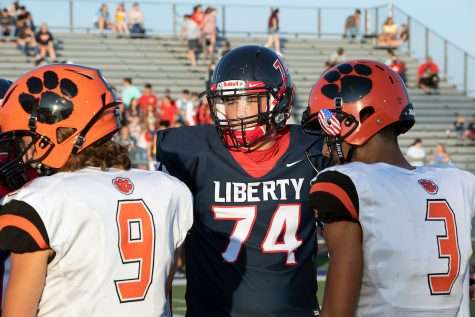 "I went on visits to a bunch of schools from all over Virginia and a couple D2 schools in West Virginia. I think what helped me make the final decision was the all around feeling I got from the coaches and players. I also really liked the campus and felt that specific school could provide me with the best education. It was a hard decision for me, and even though RMC wasn't offering me the most money, I got the best feeling knowing I'd be there for the next 4 years," said Joshua James. 
James will attend Randolph Macon College in Ashland,Va for football. He's not sure what to major in yet, but is thinking about setting his mind on Business Administration. So far Tre'von White and John Kuhler have also committed for football. White will attend Louisburg College in Louisburg, NC and has yet to decide his major. While Kuhler is attending Virginia Tech in Blacksburg, VA and majoring in Criminology.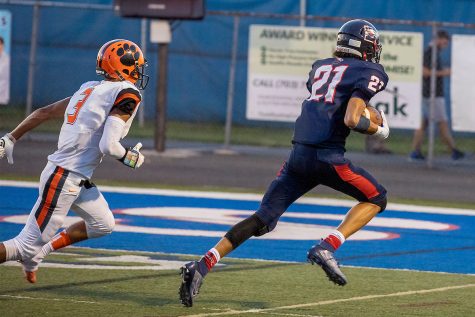 Many of these athletes have described their new school to have a vibe that feels like home already. 
"I went to my very first college football game when I was in third grade and it was at Virginia Tech. I said to myself then that I would one day run out of the tunnel and play in Lane Stadium, but I never thought my dream of going to my dream school would come true. Virginia Tech has a huge campus with over 30,000 students and whenever I'm there I never feel intimidated. It's almost as if I fit right in. I had other options for school, but once I got an offer from VT, I knew my answer right away. VT has always felt like home to me," said John Kuhler.  
"As soon as I started walking around I could see myself at that school. Everyone there was very nice to my dad and I. The school feels like my second home already," said Bianca Purpura. 
Bianca Purpura committed to Alderson Broaddus University in West VA for soccer and plans on majoring in Sports Management. Along with seniors Makayla Zanders and Madi Serttas both committing to Bridgewater in Bridgewater,VA. 
As for Lacrosse, Mallie Lanier has that covered. She will attend UVA Wise in Wise, Va this upcoming fall as she has decided to commit for girls lacrosse and major in criminal justice.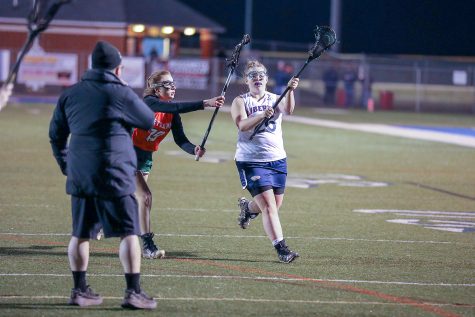 "Wise felt like home, I connected with the girls really well on the lacrosse team and I can see myself playing on the field with all my teammates," said Mallie Lanier.
Of course this process is very fresh and new to these athletes so some major goals have been put into place to help them succeed. Many of them are extremely looking forward to a change and are very excited. 
"I'm excited to decorate my dorm and make new friends," said Purpura. 
"As of right now, I am very focused on getting my degree and setting goals to help set up for my future. I'm beyond excited to start the next part of my life and experience college," said James. 
All around here at Liberty, everyone is beyond proud of these athletes and give nothing but congratulations on such a big accomplishment to these individuals. 
View Comments (12)