Wrestling Team Reflects On the State Competition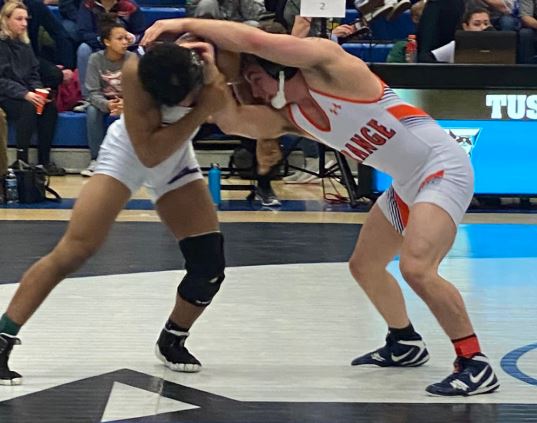 On Friday, February 21st, the qualified wrestlers went on their way to the state competition. Many achieved their goals and went farther than they expected. 
Being a wrestler takes a lot out of an athlete. These athletes have to stay in shape all year round for this sport. The state competition is where every wrestler's goal starts and what keeps them motivated to keep working long hours to stay the best out of their weight class. 
Each athlete that wrestles has an end goal to look forward to achieving by the end of the season. 
"My end goal for the season was to make it to states and be the state champion for my weight class. I am sad to say I did not achieve my goal for this season, but I did place 2nd in the state competition," said senior Bryan Contreras. 
"I did not end up placing in the state competition, but I do feel I achieved my goal as a two year wrestler making it to states is a big accomplishment for myself. I didn't even make it to regionals last year, so making it to the state competition was a big deal to me," said senior Wyheem Vessels.
Being a wrestler takes stamina, after a match the wrestlers have to go back out there and wrestle another opponent and try their hardest to be the best possible. It is never a promised win or lose for any athlete. Every athlete wrestles differently and has different stamina for the sport they love. 
Some senior athletes do and don't plan to pursue wrestling after high school. Some are ready to try new things after high school and grow and others love the sport so much they aren't ready to let go yet.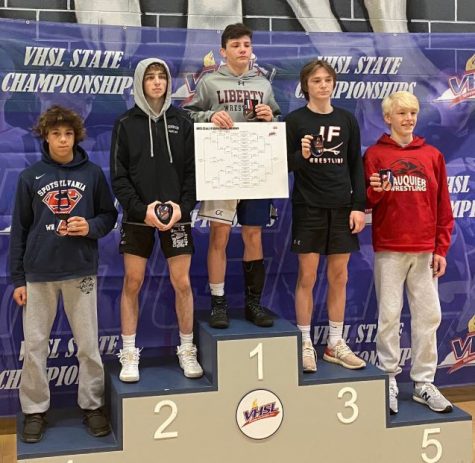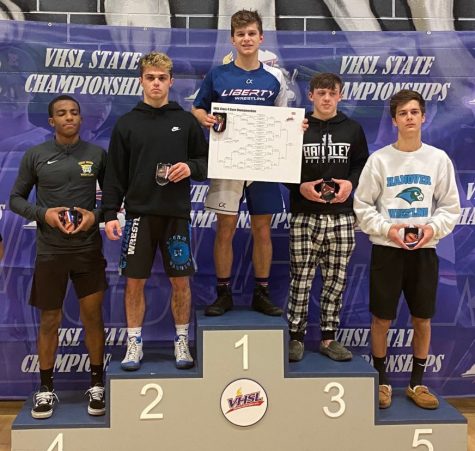 "I am planning to go to Delval University in the fall to keep pursuing wrestling. I am very excited to keep continuing this sport at a college level," said senior Caleb Swinson. 
"I do not plan on pursuing wrestling after high school. It's sad to think that the state competition was my last meet with my team," said Contreras. 
The mindset a wrestler needs to have is one of the most important parts of being a part of the sport. Staying in the same mindset takes skill and dedication to the sport and the athletes. 
"The mindset I had at every match I had and the state competition was to always beat the kid in front of me and work as hard as I can to be the best," said junior Mason Barrett. 
"My mindset for this competition was to just go for it. Being a senior and it being my last competition with my team also put pressure on me to win not just for me, but for my team. My mindset kept me motivated the whole time," said senior Jovon Mitchell. 
The Liberty High School wrestling team had a great season this year ending the season with two of Liberty's students coming back as state champions. Congratulations to Colin Dupill and Mason Barrett for coming back as state champions and still planning to work hard for the next season.
View Comments (10)