Pride for President
As many people know, Pete Buttgieg is the former mayor of South Bend, Indana, and a former candidate who ran for president of the United States. The thing that makes him stand out from the others is primarily his sexuality. Pete Buttigieg has been openly married to his husband, Chasten Buttigieg, since 2018.
While a lot of people thought this could help his chance of becoming president, other people disagreed.
Just over a week after receiving the award, Rush Limbaugh had some things to say about Buttigieg. 
Limbaugh, recently awarded with the Presidential Medal of Freedom, said Democrats are scared to elect Buttigieg.
"A gay guy, 37 years old, loves kissing his husband on debate stages," said Limbaugh.
Pete took this chance to fire back and defend his sexuality against anyone who had an opinion.
"I love my husband. I'm faithful to my husband. On stage we usually just go for a hug. But I love him very much, and I'm not going to take lectures on family values from the likes of Rush Limbaugh," said Buttigieg.
Buttigieg has also defended his marriage, comparing it to President Trump's marriage history.
"One thing about my marriage is it's never involved me having to pay hush money," referring to Trump's alleged affair back in 2006, "after cheating on my spouse with him or her. So they want to debate family values, let's debate family values," said Buttigieg.
While being governor of Indiana, Mike Pence signed a bill that people say was a "license to discriminate against gay people, except buisnesses,"
Last year Buttigieg made a remark about Mike Pence's opinions.
"If me being gay was a choice, it was a choice that was made far, far above my pay grade. And that's the thing I wish the Mike Pence's of the world would understand. That if you have a problem with who I am, your problem is not with me- your quarrel, sir, is with my creator," said Buttigieg.
When asked in a Fox News interview if he would vote for a homosexual candidate, Donald Trump said he would. 
"I think so. I think there would be some that wouldn't, and I wouldn't be among that group, to be honest with you," said Trump.
After the remarks by Limbaugh were made, a lot of people have been on Buttigieg's side, including some of his former competitors. 
"It is part of the depravity of this administration… Pete and I are competitors, but this guy has honor, he has courage, and he's smart," said former Vice President Joe Biden.
"These homophobic attacks against Pete Buttigieg are hateful and offensive. We will not tolerate this in the Democratic presidential race, and we will fight together against the hate and bigotry that Donald Trump promotes and rewards," Elizabeth Warren tweeted. 
Buttigieg became mayor at age 29, which makes him the second youngest person to be elected mayor of South Bend, Indiana.
In his first term, he came up with the "Vacant and Abandoned Properties Initiative," also known as "1000 properties in 1000 days," which all meant he wanted to either demolish or remodel old, empty buildings and make them better for the community. He also served in Afghanistan for seven months.
In his second term, he partnered with Notre Dame Clinical Law to help out low-income families and improve their living situations. He also came out with a book called "Shortest Way Home: One Mayor's Challenge and a Model for America's Future." 
Even though he is gay, he has accomplished many things, all which a straight candidate could achieve. 
People are afraid of change, but if people really opened their minds and tried to accept others, they'll realize that no one is really that different to a point where a gay man can't be president, even though he has made many other accomplishments. People aren't looking at the bigger picture, but instead at minor differences that make someone different than them. There is a significant difference between "different" and "worse" that a lot of people overlook. 
Buttigieg being the first openly gay man to run for President just proves his strength and confidence, and people don't like to see it. Similar to when Hilary Clinton ran for president, being the first woman to ever make it that close. 
In my opinion, Buttigieg could have had just as much a chance of winning than the next guy, who just happens to be straight. Whether he becomes President of the United States should depend on his plans for the future, not his based on his sexuality.
View Comments (2)
About the Writer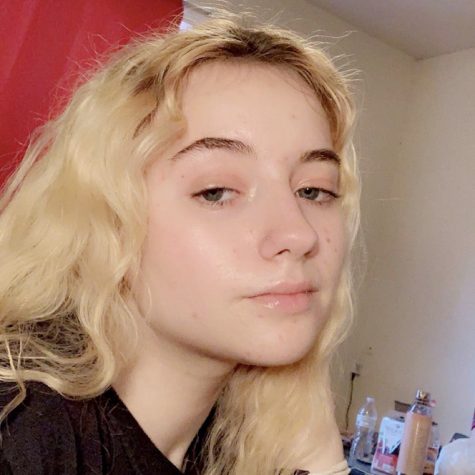 Alexis (Lexi) Cecil, Staff Reporter
Hey everyone! My name is Lexi and I'm in 11th grade. I am a staff reporter as a volunteer but I have taken journalism before and will again soon. I'm in...