Talon 2020 Is Everything!
Mostly all the schools in the United States have a yearbook and a staff that makes them. Not all of the middle school staff are as serious and as good as high school and college yearbook staff but they still get the job done with a lot of assistance from the teacher. Most of the yearbooks take around the same amount of time to be completed and checked over to be clear of mistakes. A lot of the yearbooks in high schools and colleges are usually bigger than the middle school ones because of the number of students in the school and the quality the students make it in. All yearbooks have a theme and high school and college yearbook themes are more serious and mature than middle school yearbooks.
"Our yearbook theme this year is "This Is Everything", and I feel it is true, our yearbook really shows everything that the school has to offer," said freshman Jordan Dionizio. 
There are a lot of students in Liberty High School so anyone would think it would take about a year to make the yearbook, and it is not just students that are in the yearbook, there are teachers, janitors, and more helpers around the school. There are also things like clubs, sports teams, and more in a yearbook. A yearbook is not a yearbook without pictures, quotes, articles, scoreboards, and features. And doing all of that is the primary task of the yearbook staff.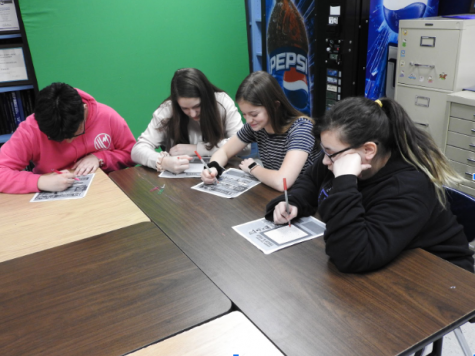 "Making the yearbook takes almost a whole year to finish the book because you have to plan, take pictures, gather quotes and information, proofread, and format everything into the right place," said freshman Aubrey Schwier.
The Liberty High School 2020 yearbook is almost finished! When a student has been working on the yearbook for a long time between putting the pictures of students, teachers, staff, clubs, sports, and more, it can make students sad that something they have worked hard on is almost done or it can make the student relieved that the book is almost finished. 
"I feel great; it is a weight to get off my shoulders so I won't have to worry about the book anymore," said junior Breanna Fletcher.
In a job or school project or anything that involves doing a task with other people, you will most likely have a role that you need to play so that the task and be complete with a job well done.
"I have multiple roles in the yearbook. I am primarily the Editor In Chief, I was the student life editor last term. This term I am the sports editor with my partners Ally and Will," said senior Melissa Ventura.
As any person could imagine there are definitely some experiences and things to do like proofreading, editing, and more that someone who is making the yearbook loves to do. Just like any other job in the world like writing, office worker, businessman, and way more. 
"My favorite task in the process of creating the yearbook is talking to people and interacting with the players to get more information," said freshman Bailey Allen.
"Going around and getting information is my favorite thing in the yearbook, it is really fun and I get to learn so much about the people at our school. I love the responsibility of working on my own page," said Amy Schumaker.
"Taking pictures and getting to know people are my favorite aspects of yearbook class," said Fletcher
Just like everything in the world that comes with something good, there is something bad that someone does not like or everyone does not like. Some things you do not like to do you just have to get over it and do it because it will help you and you might need to know about whatever it is later on.
"My least favorite task to do in the process of creating the yearbook is the articles because they are a lot of work and a lot of typing, and sometimes it is hard because you can not find the right words and how to use them effectively," said Fletcher.
"Creating the yearbook is truly a yearlong project. It is a lot of hard work, but definitely worth it! We usually win first and second place awards at both state and national level, so I know my staff does an amazing job consistently," commented Ms. Lisa Beth Miller, the yearbook adviser. "Most days of working on yearbook are fun and interesting, but deadlines can be stressful. Deadline days can be tough!" she added.
The 2020 yearbook will be distributed in early May. Although the final order has been placed, there are still around 68 books that may be reserved. Students may place an order by paying in full, or by setting up a pay plan in room 264.
View Comments (27)
About the Contributor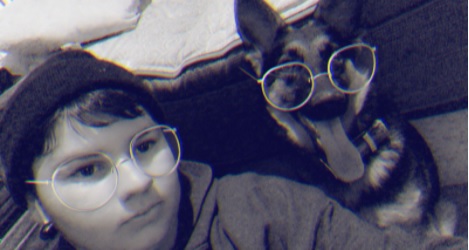 Dallas Alphonso, Staff Reporter
Hi my name is Dallas Alphonso I am very excited to be back writing on the Patriot Press News Team! This year my new role on the Patriot Press News Team...