Important Things We Can Learn By Watching "The Bachelor"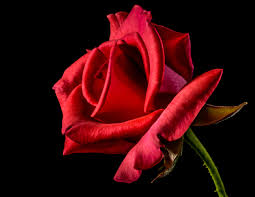 As some people may know, season twenty-four of "The Bachelor" just wrapped up on March 11th, 2020. Most people give the show a bad rap due to its supposedly bad message that they are sending to younger viewers. I have been watching the show since Colton's season, season 23, and I actually believe the exact opposite. Although I disagree with the show being bad, I do agree with the fact that the show is a little silly in the way that girls shouldn't  necessarily fight over one guy, however they choose to go onto the show. My thoughts and opinions on both "The Bachelor" and "The Bachelorette" are for the most part positive with a few negatives mixed in.
By watching the show, I have actually learned some things about being yourself and sticking to your morals. I know that sounds crazy, but usually the girls that stay the longest are the girls that continue to be themselves, are sweet to the other girls, and are honest with themselves and the bachelor. This shows girls that being yourself and sticking to who you are pays off in the end. An example of this is when Alayah Benavidez was eliminated from the show this past season. She was being rude and was not being herself to both the other girls and Peter, the bachelor, so he sent her home at the next rose ceremony. 
Another thing I like about this show is it gives girls who have had a hard time and not the best luck with relationships put themselves out there. Thirty girls from all over the globe come to meet and possibly fall in love with the bachelor of that season. To get put in the top thirty is a big deal and is pretty confidence boosting if you ask me. Once you get to the house, you walk out of your limo dressed in your best and tell the bachelor something about you. By doing this, you are stepping out of your comfort zone and maybe even facing a fear you have. People may think this weird or out of the ordinary, but you weren't put on this Earth to be ordinary and these girls are just trying to live their life and find love so why hate on them?
Along with the other two, I have also learned some skills on how to empathize with people. By the end of season I was literally in tears when my favorite girl left the show. Once you are invested in the show and have been watching it all season, you actually feel bad for some people as if you knew them personally. You start to learn more about the girls and their personal life while watching the show, which makes it even harder when your favorite girl leaves. "The Bachelor" does a great job of this, because by rooting for a specific girl you are drawn to the show which makes you want to keep watching.  
I will agree that the girls shouldn't always fight over a guy on national television and that the show has its problems, but to be honest "The Bachelor" is not that much different than dating apps people have on their phone like Tinder, Match, or My Social Calendar. People who hate on the show always talk about how wrong it is but have no problem with dating apps. Overall, I think "The Bachelor" is a very entertaining show that actually spreads some positive messages that people don't always see.
View Comments (3)