An Unexpected Last Season for the Class of 2020
For many senior student-athletes, March 13th was a sad and disheartening day. Little did they know, the day before was their last practice, and on the 13th, it had been announced at the time that all spring sports would be postponed until March 30th. Recently, the Governor of Virginia announced that school across the state would be canceled until the following school year. Therefore, as of right now, school sports will not be occurring this spring. 
This news hit deep for seniors all around Liberty. For some senior athletes, this was the last chance they had to play the sport they love if they did not get the opportunity or decide to play at the collegiate level. Also, even for the athletes who are playing in college, it was their last high school season playing with their teammates that they have played with for years.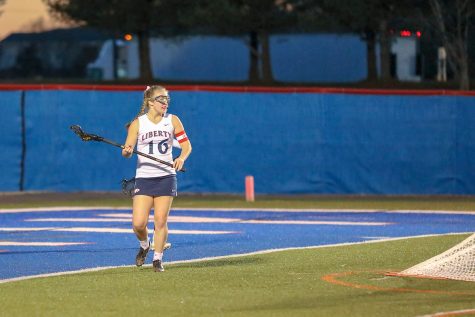 "I am deeply saddened that lacrosse was canceled. This year, it was supposed to be my senior season and I know we had a lot of potential to go far. Even though I can't play, I still am appreciative of all the memories I have made throughout the four years I have played for Liberty. My heart goes out to all the senior athletes," said senior Emma Miller. 
"Having the last year to compete for your high school in a sport that you have been dedicated to since you were a kid taken away is heartbreaking. My heart goes out to my fellow seniors that missed out on all of the lasts they intended to take part in. This pandemic is bigger than all of us and it serves as a lesson not to take a single practice, game, or moment for granted," said senior Madi Sertas.
For most of the spring sports teams at Liberty, they only got to experience about one scrimmage each before the pandemic worsened. With the seasons barely even starting, the class of 2020 was looking forward to many different aspects of their last season before leaving high school.                               
"This season for lacrosse, I was looking forward to becoming a team, working together, and helping each other get better. In addition to this, I was also looking forward to playing against Fauquier and Kettle Run, seeing as those are our rivals. Lastly, I was looking forward to senior night because that is a bittersweet night to share with my teammates," said senior Conner Rogers.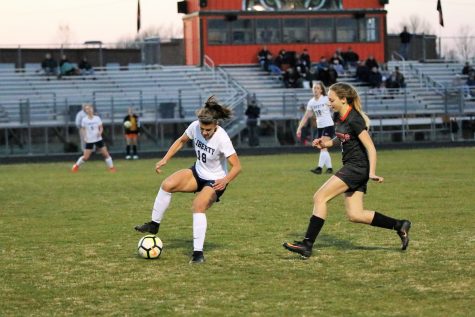 "There were so many things I was looking forward to going into my senior soccer season. Our team had so much talent and had the potential of being very competitive. We also had community service activities and benefit games in place that I wish we could have executed to benefit those organizations. I was looking forward to playing with my fellow seniors that I have grown up with and cherish those special moments such as senior night. Although these things may not be happening, I wish every one of my teammates the best and I know they will continue to do great things in the future," said Sertas.
Since the county is entering into uncharted territory, many seniors are hoping that the season may hopefully be continued during the summer. However, nothing is set in stone for how spring sports will be handled and as of right now, all that is known is the spring sports will not occur for the remainder of the school year.
"For me personally, I really hope that the rest of the season will be able to be played because this will truly be my last time playing softball. I have fought back from a spine injury twice and it was because of my love for the game as to why I wanted a senior season on the field. A lot of people play with the dream of playing in college and for me, I have known since eighth grade that it was not going to be possible for me because of my back so this season was my last time to get to play the sport I love. Also, the team this season was unlike any team I have been on in a really long time and I was excited to spend the season with them," said senior Kaleigh Phelps.
To all the seniors, I am personally sorry that your last season got taken away from you. However, instead of dwelling on what could have been, try and focus on all the other amazing memories you experienced throughout your high school career. I wish you the best of luck in your future and I can't wait to see what you all accomplish.
View Comments (3)
About the Contributor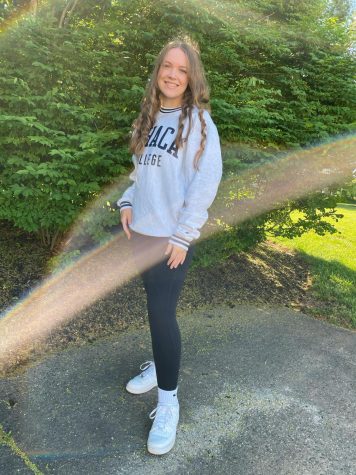 Keely Crane, Editor-in-Chief
Hi, my name is Keely Crane, I am in twelfth grade, I am a journalism VI, and I am the Editor-in-Chief! I have been involved in Patriot Press since my freshman...