"Stargirl" Shines in Superhero Genre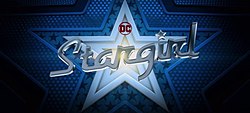 Need a new show to binge watch? Then add this show called "Stargirl" to the watch list! Viewers can watch "Stargirl" on the CW app on their phone, computer, tablet, Xbox, PS4, or other consoles. Another way they can watch "Stargirl" is on "DC Universe," an app where a subscription is needed to watch DC shows, movies, or read comics. Also, it can be viewed on cable.
The running time for each "Stargirl" episode is around 42–53 minutes. There are 13 episodes in the first season and it is confirmed by the creators of the show that there will be a second season of "Stargirl." "Stargirl" originally started off on the DC Universe app but is now completely moving to The CW for the second season. So originally, I was skeptical about this show before I started watching it but once I watched the first episode, I could not wait for the next episode to come out a week after! My favorite superhero show is "The Flash," but this show just has a completely different feeling from "The Flash" and honestly, "Stargirl" is almost my favorite show now.
I think that this show has so many things that make it amazing. For example, a small thing that makes the show amazing is the music they choose for certain scenes. The songs fit in so well with every single scene with music. For some shows, it is hard to get the perfect music for certain scenes and this show seems like it would be one of them, but the writers and others working on the show do it perfectly. Another thing that makes "Stargirl" a very amazing show is how the creators of the show cast the perfect actors for these roles. Some reasons they are the perfect actors is because they look very close to how they look in the comics and other places. Also, the actors do amazing jobs portraying their characters. The actors are so good that when they act out scenes, fans can really feel what the creators and actors of the show are trying to make them feel when they watching those scenes.
Every show has a plot. The plot for "Stargirl" is highschooler Courtney Whitemore played by Brec Bassinger inspires a group of high schoolers to join her team, also known as The Justice Society Of America, or JSA, for short. The JSA was actually a name for a group of older heroes who were all killed by the ISA, also known as the Injustice Society Of America. The new JSA, lead by Stargirl, aka Courtney Whitemore, will try and stop the ISA throughout the season from fulfilling their evil plan. However, that does not even come close to summing up this amazing show.
I was able to get in touch with two actors from the show: one who plays an ISA member and another who plays her son in the show who will most likely be a future member of the ISA. In the show "Stargirl,"  the actor Max Frantzs, who plays Isaac Bowins, is premiering as an actor as this is the first show he has acted on.
"With it being my first show, it was pretty nerve-racking at the start, but overall, it was still a lot of fun," said Frantz.
When actors are playing a character on a show, it is very likely that they will have a favorite thing they like about the character they play. Some people like the style of their characters, the attitude of their characters, and more.
"In the show, my character is a ride or die when it comes to her family. She will protect them at all cost," said actress Hina Khan.
"My favorite thing about Isaac is that he and I are pretty similar in personality. Also, when it comes to our moms (Anaya and my real mom), we both get a lot of pampering which was pretty funny," said Frantz.
Of course, if they have a favorite thing about their character, they have to have a least favorite thing about them too.
"She wears a lot of green blazers; perhaps she needs a personal stylist," said Khan.
"My least favorite thing about him is that he chose to play tuba in the band. Also, it was the wrong type of tuba," said Frantz.
To wrap all this up, I really suggest watching "Stargirl." It is so amazing and it obviously has an amazing cast. Truly, if anyone is able to watch this show, I guarantee they will not regret it. Also maybe, just maybe, they will find themselves entertained over this quarantine.
View Comments (8)
About the Contributor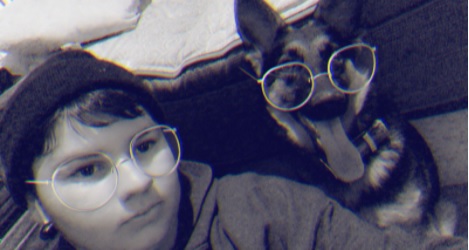 Dallas Alphonso, Staff Reporter
Hi my name is Dallas Alphonso I am very excited to be back writing on the Patriot Press News Team! This year my new role on the Patriot Press News Team...