Staying Entertained At Home: A Pandemic Guide
Everybody has their own ways of entertaining themselves, their friends, their families, and others in their lives. People usually go outside a lot, go to the mall, bowling, or maybe even skating of any kind. Maybe there are some people who like to stay inside and do stuff like playing board games with their friends and family, or maybe they like to watch movies and tv shows with them and play games!
However, now there is a quarantine because of this terrible virus called COVID-19 that's spreading crazy fast around the entire world. Everyone around the world posts a lot of things on Instagram, Snapchat, Twitter, YouTube, and more, saying how they are bored from being inside their homes and apartments for such a long time.
Since everyone has their own way of staying entertained in quarantine, students, staff, and teachers can only imagine how many interesting ways other students stay entertained. Being quarantined inside their house with family and on some occasions, their friends, is a very good way to bond with them.
When students are basically stuck in their house for a long time, they have a lot of time to talk to their family and friends and there is a possibility they can get into a disagreement, but students can't leave their house so they have tons of time to make up.
"Over quarantine, I bonded with family and friends. I mainly spent most of the time sleeping. I actually did end up going to the beach and I got a very bad sunburn. I went out and skateboarded a lot. I also would watch a lot of YouTube and Netflix. I binge-watched 'How I Met Your Mother' on Hulu. I've also had to go to the dentist a lot. A few of the shows and movies I watched on Netflix are season 2 of 'The Umbrella Academy' and the movie 'The Kissing Booth 2," said sophomore Crissy Biser.
The quarantine can also help students because it gives them so much time to do things like making improvements to their room. Also, if they wanted to, walking around the neighborhood is a good way to be beneficial because they have time to just clear their head and maybe call/text/facetime their friends. Another plus of students walking is getting a good walk in every now and then; it is very healthy and entertaining.
"At the beginning of quarantine, I had nothing to do so I would walk around my neighborhood for at least an hour and text and facetime a lot of my friends. After that, I would usually clean my room, but once that got boring, I would watch 'Criminal Minds.' During quarantine, I also went on vacation to Florida but don't worry, I don't have Covid-19, I got tested for it when I got back. But usually other times I just go thrift shopping for clothes or go hang out with my aunt and listen to her talk about her life and help her with some stuff," said sophomore Makayla Hayzlett.
Although some people love going outside, they can not go to the store, movies, or basically public places without a mask. They can go in their yard or around their neighborhood to hang out or play outside games/do outside activities by themselves or with friends and family. If a student is an inside person, playing games/doing activities or hanging with friends and family is very easy.
"I did a few interesting and entertaining things during this terrible quarantine, but I did a few things that stood out to me more than the others. One thing I did is I rode dirt bikes on the trail we have behind me and my family's house which was very fun! One dirt bike I like to ride is called a crf150F and I also ride a four-wheeler called Polaris Sportsman 450. Another thing I did in quarantine is I watched a lot of different types of YouTube videos. The main YouTuber I love to watch is Coryxkenshin because he's really funny and I enjoy watching him play scary games," said sophomore Dylan Porterfield.
"One thing I did to keep myself and some of my friends entertained during the quarantine was hang out in me and my friend's neighborhood. I also moved a piano into my house because I like to play music a lot! I have a lot of songs I like to play but my favorite to play would probably be 'Fur Elise' composed by Trans-Siberian Orchestra. I also played a bunch of songs from musicals and classical pieces which was fun! One musical song I played was 'Les Mis' and the other one I played was 'Frozen' which was also fun," said freshman Adriana Wilson.
If students like to watch movies or any type of tv shows then quarantine allowed them to get caught up on all of their series shows and unwatched movies.
"To entertain myself during quarantine, I watched a lot of Netflix and just movies in general. I also did a lot of work around the house. I got a job due to quarantine so that basically just kept me busy. When I watched Netflix, I just watched some anime including 'Black Butler,' 'BNA,' 'Attack On Titans,' and a few more. I also watched 'The Walking Dead,' 'The Umbrella Academy,' and 'Lucifer.' Those are all amazing shows in my opinion," said senior Sarah Dean.
View Comments (10)
About the Contributor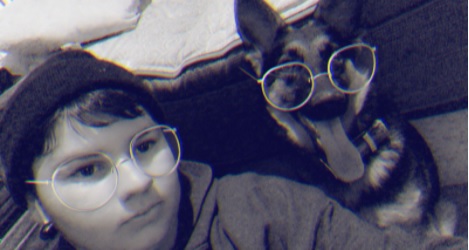 Dallas Alphonso, Staff Reporter
Hi my name is Dallas Alphonso I am very excited to be back writing on the Patriot Press News Team! This year my new role on the Patriot Press News Team...