Multi-Sport Athletes Only Working Harder With More Time to Prepare
There are a lot of athletes at Liberty High School. Some of them are single sport athletes, and that is something to be proud of. It takes hard work, dedication, and a lot of willpower to excel a the sport of your choice. But there are some warriors who go above and beyond, playing two or even three sports.
This type of focus and dedication was already hard enough, but then a pandemic was thrown into the mix. Some of these multi-sport athletes could have chosen to only stick to one sport this year, but a lot of them decided to continue and take the challenge that the pandemic has presented. Some have even decided to start doing multiple sports just this year.
It takes a lot to do multiple sports in a normal year, but this year ramps up the intensity with the seasons being compressed so close together. While everyone was stuck at home for months, some of these athletes used the extra time to build their strength and help them excel at their sport.
"Over this period of time I knew this was the best time to start working hard to get into great shape, so I took advantage of it. I made sure that I ate more healthy foods and drink more water than I used to. I run every day for 30 minutes, I try and push myself harder every seven minutes. I also wanted to try and get a tighter stomach, like abs. I do core workouts every day for 15 minutes, twice a day. I go to the gym two days a week and word hard for 90 minutes and try to do more the next time I go. My soccer season has started and we run sprints at practices and try to be faster and stronger. Each practice is two hours, two days a week," said sophomore Maya Turner.
"I have good friends and all we want is to get better at everything we do, so we push each other to be the best. We try to outwork each other so we come to work everyday and get better. With competition you get better," said junior Noah Chinault.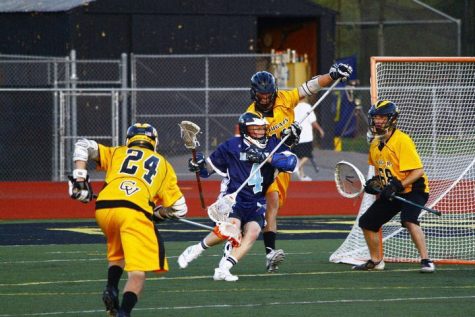 It wasn't just the students who had a challenge to overcome, but also the coaches figuring out how to help them overcome it. The coaches care about their players on a level above just someone to utilize in a game, and they have been trying to help their players in any way possible.
"If an athlete wants to be competitive, the athlete will find a way to improve or get stronger. Fortunately, we have a dedicated strength coach at Liberty. Coach Defibaugh has made a strength app named Volt accessible to all Liberty students. The Volt app not only has options for weights but also body weight for athletes that don't have free weights," said JV boys Lacrosse coach Amos Shipe.
The challenge only increases once the actual seasons start, and the athletes have already been planning ahead for the start of the season and the challenge that may bring. They already have a pretty good idea of what will be going on once the seasons start for them.
"I chose to do multiple sports this year because I wanted to do better myself, even though we do have school online. I figured that since school will be online, it will be easier for me to do sports because I would have more time for them. Since it's compressed into such a short time, I don't really care as long as I get to play. That's all that matters to me," said sophomore Gabby Downey.
So how will the actual seasons look different once the athletes are on the field?
"There are too many (differences) to list, but the main things are obviously the masks and social distancing on the sidelines, and not as much going on," said sophomore Owen Rogers.
With the increased stress and pressure of school, sports, family, jobs, and whatever else may be going on, this season will surely be one of the most interesting in years. The work that athletes need to put in is increased exponentially with the shutdown, but they have overcome things just as difficult to play in previous years. We can be assured that the athletes will keep working at their goal to keep making their respective programs better and make Liberty proud.
View Comments (6)
About the Contributor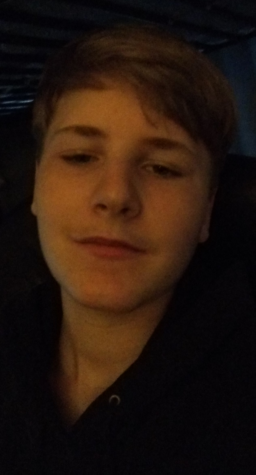 Nicolas Ciampaglione, Staff Reporter
Hi, I'm Nic. I'm a sophomore here at Liberty. I play lacrosse for the school and hockey outside of it. I play goalie for both sports. I am really looking...