What Do You Think? Should Movie Theaters be Opening Up?
Since the beginning of the quarantine, a lot of social activities had to be put on hold. One of these being going to the movie theatre with friends and family. Theatres can definitely be a high-risk zone for coming in contact with Coronavirus. People in close proximity to 50-60 strangers for up to 2 hours and no one knows where everyone else has been and who might've come into contact with it. Which begs the question. 7 months later, are movie theatres ready to open back up?
This industry says no. On October 5th, Cineworld, the parent company to Regal Cinemas, announced that they will be temporarily suspending all 536 US locations until at least 2021.
"This is not a decision we made lightly, and we did everything in our power to support a safe and sustainable reopening in the U.S.– from putting in place robust health and safety measures at our theatres to joining our industry in making a collective commitment to the CinemaSafe protocols to reaching out to state and local officials to educate them on these initiatives. We are especially grateful for and proud of the hard work our employees put in to adapt our theatres to the new protocols and cannot underscore enough how difficult this decision was," said Mooky Greidinger, CEO of Cineworld.
"Despite our work, positive feedback from our customers and the fact that there has been no evidence to date linking any COVID cases with cinemas, we have not been given a route to reopen in New York, although other indoor activities – like indoor dining, bowling and casinos were already allowed. The prolonged closures have had a detrimental impact on the release slate for the rest of the year, and, in turn, our ability to supply our customers with the lineup of blockbusters they've come to expect from us. As such, it is simply impossible to continue operations in our primary markets," Greidinger added.
However, some theatre companies, like Regal cinemas, have had many theatres open in some cities, and with that, there have been many new regulations that have been made. To list a few, the employees will undergo daily health screenings including temperature checks, will be required to wash hands at minimum every 30 to 60 minutes dependent on their job role, and all employees will be required to wear masks.
For Regal Cinema, these are more regulations that will be enforced to ensure safety. To start it off, every other register will be closed to maintain social distancing. A reduced menu offering will be temporarily available and self-service condiment stands will be closed. When refilling large soft drinks or large popcorns, the staff will exchange the customer's prior cup or bucket for a new container. For the locations featuring diners, restaurants, and in-theatre ordering, they will have these services temporarily suspended. Locations with bars will remain open for walk-up service only. Guests will be required to wear face masks at all times while in the lobby, hallways, and restrooms. As per their terms of admission, any guest not complying with the policies shall be asked to leave. Guests will be welcome to return once they are compliant. Greeters will be located in the lobby to assist guests with new procedural changes. Guests will be encouraged to proceed to their auditorium as soon as possible, and exit the theatre in a timely manner at the conclusion of their movie. Wall-mounted sanitizer dispensers will be available on either side of the main entrance. Vending machines and water fountains will not be available for use where required by local governance and arcade games will also be closed.
While students may be disappointed by the fact they can no longer see movies with their friends in the normal way they use too, most would not go back even since they did reopen. A lot of the worries and anxiety come from if the theatre staff is following all regulations and even if they do, there is a risk that customers can still catch Covid-19.  But what does the LHS Community think?
"I haven't been to a movie theatre in a while because of COVID. I used to go with one of my best friends almost every weekend because she lives 15 minutes from Gainesville but I have a weaker immune system so I haven't been able to go anywhere, let alone go to the movies. Personally, I think they need to take extra precautions if they're going to open up again, like social distancing and extra sanitizing. I wouldn't trust them enough with sanitizing to go back though, I can just watch a movie from home with cheaper popcorn and be able to be comfortable. That's probably what I'll do from now on actually, COVID has really changed how I see social gatherings as a whole," said senior Emma Casey.
"I haven't been to a theatre since COVID happened. I would love to go back and watch movies, but I'm not sure if the theatres can handle opening back up with proper guidelines. They would have to be monitoring everything, and I think it's just too early for it to happen. I wouldn't necessarily trust them because most of the workers there are younger and most likely don't care. As much as I love the theatres, I think this will completely end the movie theatre business because most people won't want to go back due to COVID scares and being able to rent the movie on Redbox or watch it online. I believe the impact of this epidemic will have long-lasting consequences, and it might definitely be the death of movie theatres as a whole," said sophomore Aaron Hamill.
Although, some students of the LHS community think differently. For some, they believe that now is an appropriate time for movie theatres to open up and they would feel safe to enjoy the entertainment provided if theatres are willing to follow all guidelines and regulations.
"Well for me, I like the fact that they are opening theaters again. Over quarantine, boredom has seemed to consume my whole life. With movie theatres opening up, I feel like it would give me more to do and definitely keep me entertained. Also, I believe that I would feel safe if theatres follow all guidelines to ensure our safety," said freshman Ashley Barton.
"I believe that movie theatres are in condition to open up because my sister and I actually went to the Alamo theatre in Winchester with my aunt and cousins. We all felt pretty safe while we were there. I saw the employees wipe all the seats and tables and rails after each movie and sometimes in between. They also blocked the seats directly to each side of us but they obviously let my family sit together. Also at the end of us, the seats were blocked off and no one could sit there. Masks were mandatory for all workers, staff, and customers. Everyone had a mask on while watching the movie, except when they were eating. In the end, it was pretty fun and I was not really worried at all. Although if they hadn't done the safety procedures, my family would not have been allowed to go," said freshman Kayla Moyer.
Movie theatres are definitely one of the most controversial social places to be during COVID. While some theatre companies may not be open for the foreseeable future, some are taking the risk and opening up for all willing customers. Also, always remember, there are many ways to see movies now. Streaming services like Netflix can be an easy alternative, and it's much safer and cheaper.
View Comments (12)
About the Writers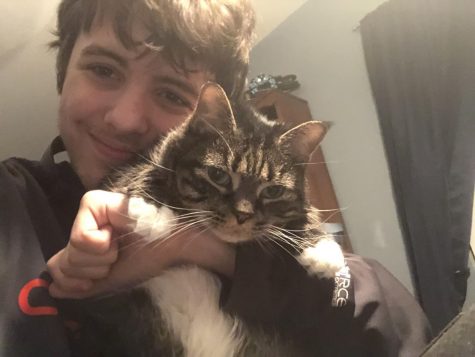 Nick Kroetz, Assistant Editor
Hi! My name is Nick Kroetz. You might know me from Patriot Press Live, our online news show last year. I am in tenth grade, taking Journalism II, and I...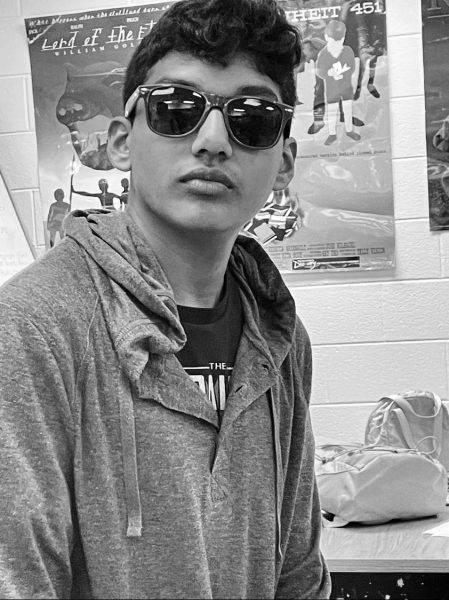 Diego Blanco, Entertainment Editor
Hello! I'm Diego and I am a Senior, I've been taking journalism for all 4 years of High School at Liberty. I love to write, draw, and share my thoughts...