Virtual or Hybrid? How Will Students Choose to Return to School in the Second Semester?
The first semester has almost come to a close, and in the weirdest year of our lives, of course there has to be some complications with how our second semester will start. Students have been left with a choice: will they go all virtual for four days a week, or will they come to school for two days and stay virtual for two days? If they go to school for two days a week and then attend virtually for the last two, they get increased interactivity, but the health risk is greater. If you stay virtual, you stay safer, but you might have a harder time learning and you don't get the same amount of interactivity. Whatever they choose, we can have faith they will try their hardest to work through any complications.
Some students have chosen to remain virtual, and for whatever reason that may be, it's their decision. Whether it be health concerns, comfort, or even just not feeling like going, students are going to stay home for the second semester. The increased safety and comfort are too good to pass up for some compared to the increased interaction that comes with going back to the building for two days a week. Whatever the reasons, they have chosen to do school from the comfort of their own home.
"Going back to school wasn't as great as before since I barely knew everyone there, and my parents got worried about how fast cases were confirmed in the first week so they switched me to virtual. It probably helps having more instruction on how to do the work instead of only being able to ask for help through email. Personally I'm more productive on synchronous days than asynchronous days, so I might be able to finish my work more efficiently." said sophomore Melanie Salas.
"I want to do virtual because I don't want to risk getting COVID. I think school will be just as easy as ever. I think it will be just as easy as going to school because I won't have to wear a mask and focus on not getting sick. I will have more free time to do what I need to do." said junior Ethen Welch.
"[I'm doing virtual] because I can't risk my grandma and I don't want COVID. It's the same amount of work because we have to do the same thing the in person kids are doing. (I'll) probably do the same thing I've always been doing just with four days. It's just the same thing but with more days." said sophomore Gabby Downey.
Others have decided to return to school. The increased interaction can be a great thing for some students who haven't had any interaction in a while. While some students prefer the comfort of their own home, others want to be out at school, learning with their peers face to face. While they are still socially distanced and masks are required, the interaction can make school much easier for some. There are many different factors that may play into this, but they arrived at this decision regardless.
"I am doing hybrid still because I'm going to have hard classes. I do better learning in person. [I'll have to adjust] a lot because I have to babysit and make sure stuff is done around the house." said sophomore Maya Turner.
"I just don't have the motivation to do work when I am at my house all I want to do is play video games or go hang with friends. Most teachers end virtual students early so I feel like I can still get my daily lift in and hang with friends. I don't think I ever have stress with school, I always find a way to get my work done." said junior Noah Chinault.
Coaching is very tough. It's even tougher when you teach high school students. A lot of athletes have had time to adjust to their new schedules, but now, it will be a challenge to manage students getting themselves on a new schedule. The coaches have done a great job teaching their players how to play the game, but challenges will arise when players have to get used to a new school system for the third time this year. How will the athletes and coaches overcome those challenges? They are all used to adversity, so there is high faith they'll be able to no matter the challenges.
"[To help with conditioning I'll] do the usual, emphasize hustle, hard work, and a positive can do attitude. [We'll] build conditioning into the drills. Always moving and working hard. I have no health concerns regarding athletes and their safety. I will ensure a safe environment by following FCPS and VHSL guidelines. My outlook on the season pre-COVID was that we would have a season and win our first region championship. Now with COVID and the uncertainty I am unsure how the season will shake out. My guess on odds that we will play this season is low. I would imagine it could potentially be cancelled." said lacrosse coach Amos Shipe.
There are many different perspectives to every issue, but the issue of the newest way to learn is one everyone will have a say in. The students, teachers, coaches, and athletes all have to figure out how to move forward from this. Regardless of what happens, we can have faith that everyone involved in the process will do their best to get through this mostly unscathed. While we can't know what will happen, we can know that whatever it is, we will find a way through it. The way that everyone has been overcoming everything this year has been truly inspiring, and we all know that they will continue to through even more adversity. The most unpredictable year of our lives is coming to an end, and it's been a journey for all of us.
UPDATE 12/13/2019: In a recent alteration, it was decided FCPS would be staying with a two synchronous days per week schedule.  The way that the virus has impacted everything is shown in the last second changes. All year, the virus has changed everything, and this has been no different. The unpredictable nature of a global pandemic leads to constant change, and this is demonstrated with the constant shifting of our schedules. Everything has been unpredictable this year, and it's only fitting that we have a last-second change of plans to cap off the most unpredictable year of our lives.
Leave a Comment
About the Contributor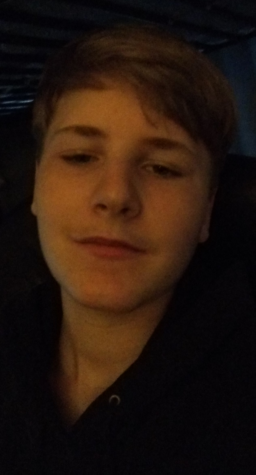 Nicolas Ciampaglione, Staff Reporter
Hi, I'm Nic. I'm a sophomore here at Liberty. I play lacrosse for the school and hockey outside of it. I play goalie for both sports. I am really looking...