"Grey's Anatomy"- Believe the Hype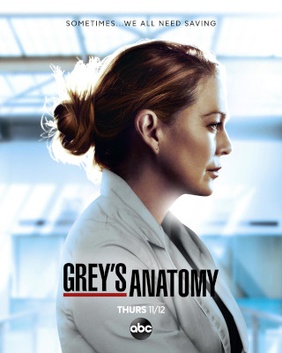 "Grey's Anatomy" is a drama series with sixteen full seasons and a seventeenth non-completed season in the making.  This show has been airing on ABC since March 27, 2005. The show also has reached 370 episodes total in 17 seasons since its air date. "Grey's Anatomy" is so popular that it has won a People's Choice Award for the Show of 2020. Along with the show winning an award, the main actor in the show, Ellen Pompeo, won the award for Female TV Star at the 2020 People's Choice Awards which is a huge achievement.
"Grey's Anatomy"  is a show about a group of doctors in a hospital that started out with the name Seattle Grace Hospital and then having the name changed to Grey Sloan Memorial Hospital after a tragic accident that happened to the doctors. These doctors go through some of the most difficult medical cases anyone can think of, along with the craziest ones that always keep fans ready for anything to happen at any time. At the start of the show, fans were introduced to the five main interns: Meredith Grey, Alex Karev, George O'Malley, Izzie Stevens, and Christina Yang. This group of interns is also known by a lot of the show's fans as M.A.G.I.C because the first letters in each of their names spell magic if put in the right order. There are more big characters in the show, but these are the main characters that people know because they were first introduced. These characters throughout the seasons also go through many love interests, and it gets kind of crazy.
Like mostly any show, people who watch it are going to have favorite characters throughout the 17 seasons of the show. I'll list a few of mine starting with the character that was my favorite intern. My favorite intern was George O'Malley. I think George is my favorite intern because he was always trying to do the right thing when it came to being a doctor and a person. I feel bad for him because he could never find his place or what/who he wanted. Later on, in season 5, he ended up saving a girl by pushing her out the way of a bus and he got hit by it instead and dragged down the street to the point where even his best friends couldn't recognize him. The only reason they recognized him was because he was strong enough to tell them that it was him after having surgery. He made appearances later on in the show as a dead person so fans still get to see him sometimes.
For my next favorite character in the show, I am gonna have to go with Miranda Bailey. Dr. Bailey, though at first, I did not like her character, ended up being one of my favorite characters in the show. The only reason I did not like her character was because I thought she was being very strict and mean with the people she was teaching, but then I understood she was only being strict because she was trying to help the interns learn that there are actual human lives in their hands and one little mistake or one little hiccup could end a life. Dr. Bailey went from being an intern, to a surgical resident, to the chief resident, to being the chief of general surgery attending, and then finally she became the chief of surgery at Grey Sloan Memorial Hospital. Another achievement of Dr. Bailey's is opening up the free clinic with the financial help of Dr. Izzie Stevens. Dr. Stevens inherited the money from her dead fiance, Denny Duquette. She met Denny when he was a patient at the hospital but then he ended up dying from a heart attack right after asking Dr. Stevens to marry him.

This show has become my favorite show of all time. In my opinion, "Grey's Anatomy" has so many amazing things about it that it makes me want to never stop watching even if it is at its worst. "Grey's Anatomy"  has a very well written story with amazing characters that make it so much better. I usually am not a fan of just drama shows, but this one keeps my attention when watching because of all the twists and turns in it, and the fact that any fan can miss something very important if they look away from the screen for one little second. The show also has big events (good or bad) and these events usually occur at least once a season. One of my favorite events in the show is the episode where the hospital had a gunman in it who was looking for the chief of surgery at the time. I know it was one of the most terrible events there but I liked it because it gave me every emotion while watching it and it kept me on my toes because anything could have happened. Another reason I love these events is because I love seeing people's reactions to things so it can be imagined how many reactions I got to see when they had many scenes of doctors finding out there was a gunman in the hospital or that someone got shot. 
There are also good events in the show but it is rare to see those in "Grey's Anatomy." One of my favorite multiple good events on the show is a wedding. There were weddings between many of the characters in "Grey's Anatomy." One of my favorite weddings had to be Dr. Bailey and Dr. Warren's wedding. During their wedding, there was a bad thing happening at the hospital and that was the chief of surgery's wife, Adele Webber, died and no one (including the chief of surgery) ever found out until they were in the middle of the wedding dance which was really sad. Another wedding that I loved was the wedding between Dr. Izzie Stevens and Dr. Alex Karev. These two doctors kept going back and forth between dating throughout the show, but the last time they started dating again was right before everyone found out Izzie had cancer. Izzie was in a terrible condition, so they decided to get married in case she died but she ended up beating cancer and the tumor in her brain. 
I really suggest watching this show. I rate "Grey's Anatomy" a strong 10/10. There are just so many great things in this show that it's hard to not like it, even if someone does not like doctor shows or drama shows, I feel like they might like this show a lot. I never really liked drama or doctor shows before this, and whenever I heard someone talk about "Grey's Anatomy," I always thought they were exaggerating and just being dramatic but this show actually makes me want to be a doctor and help people in any way I can. Maybe "Grey's Anatomy" can do the same for other people as it did for me and maybe those people will grow up and make a cure for a disease or even just save lives.
View Comments (4)
About the Contributor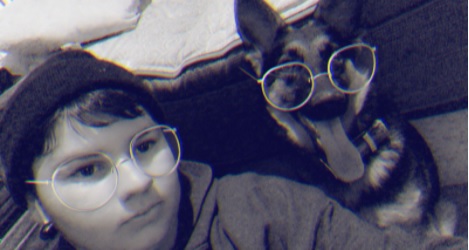 Dallas Alphonso, Staff Reporter
Hi my name is Dallas Alphonso I am very excited to be back writing on the Patriot Press News Team! This year my new role on the Patriot Press News Team...