Future Medical Careers In The Making Via Engaging Electives
High school students typically start thinking about future career goals, and some are lucky enough to experience elective classes that give them a preview of their dream job. For many science-loving students, careers in medicine are the primary goal. For the most part, these determined Eagles realize that the journey toward this goal will not be easy.

"I think that maybe learning about all the sicknesses and symptoms for those illnesses would be most challenging because you have to know how to treat it and what medication to give the patient," said sophomore Victoria Carrillo.
"I honestly think all of it will be very difficult. Mentally learning how to deal with all of the sadness that can come with the job sounds very hard too," said freshman Adrianna Wilson.
Every person studying in the medical field has a different opinion on how difficult things will be, or what part of the process is the most difficult. Another consideration is what type of job they desire.
"Ever since I have wanted to go into the medical field I have really wanted to go into pediatric nursing. I like working with kids and I want to care for mostly baby's in the NICU," said Carrillo.
"I want to be a trauma nurse. I want to be a trauma nurse because of that rush of adrenaline I see in them all the time and I have also always had the desire to help people. I do not fear needles, IV lines, and stuff like that," said Wilson.
Some people who are studying the medical field can choose their specialty based on something that happened in their life. For instance, a person studying in the medical field could have a loved one who passed away or got badly hurt from a heart disease. Because of this relation to personal experience, they might want to become a cardio thoracic surgeon.
"I want to go into animal medicine because lots of families have farms, and that's what I've grown up around all of my life," said sophomore Natalie Frazier.
When someone wants to go into the medical field it involves a lot of learning along the way. When someone wants to go into the medical field, not only do they have to retain a lot of information, but that person also often teaches others while still learning themselves; even when they reach the highest position in their job. There are teaching hospitals where someone can rise up through different roles. There are also teachers that work as nurses at hospitals or work in other professions in the medical field. When they go teach at school, they spread their knowledge with their students.
"My favorite thing about health and medical things are they are never the exact same, there is always something new to discover and talk about. Also teaching Health and Medical class you can be creative in coming up with ways for students to learn different parts of the medical field. There are hands-on activities that can be used. I enjoy it because I am a Registered Nurse and still work in that job as well, so it allows me to bring real life stories and items into class makes, seeing students discover their passions," said Health and Medical Sciences teacher Mrs. Jenkins.
"When new or learning students in nursing school would come and ask questions and I was able to help them, watch them put things together and do well, I was inspired because I love seeing the light bulb go off in someone's face as they realize they learned something new, and it actually makes sense they achieve a new level of pride in themselves. For our high school students, it has been very inspiring to watch them grow and be able to learn and achieve their goals. As the HOSA future health professional advisor since 2016, I have had the pleasure of watching and helping students succeed in competitions. Liberty High school students have placed at the state level every year I have been with them and we have made it to national every year, except last and that is mainly due to COVID. That is something to be extremely proud of. The competitions are hard, but with teamwork and creativity they have succeeded in being able to follow their future dreams into the medical field," said Jenkins.
When someone wants to go into the medical field, there are many possibilities they consider that want to go into the field. One of the options that many people say is important when it comes to being in the medical field is wanting to help save people. Or, because they can think the adrenaline they get when being in the medical field is exciting, or maybe the people going into the field might want to make a lot of money while doing the thing they love, which is helping and saving people. 
"I'm currently training to be an OEC technician. An OEC technician is trained at the same level as an EMR. I love helping people and I think that's the most exciting part of being a prehospital provider. Because when I end up making someone feel better it honestly fills me with so much joy," said sophomore Kira Thomas.
"A lot of people in my family have a long history of being in the hospital for multiple reasons, I saw how much my family and others were suffering and I wanted to be someone that helped. The most exciting thing about going into the medical field is knowing that you're helping people and could possibly save lives, to me there's nothing better," said senior Amber Ryan.
"I think that the most exciting part of going into animal medicine will be getting to be around all the animals I love as a career and being able to help every single one of them," said Frazier.
Most of the time, people who go into or want to go into the medical field are inspired by something or someone. Someone wanting to go into the medical field without any inspiration is highly unlikely.
"I've been planning to go into the medical field for quite some time now. My father is a paramedic and has really inspired me to become one someday. I would say it's been about a year since I decided I wanted to be a paramedic as well," said Thomas
"I got interested in going into the medical profession from watching medical shows, and when I watched those shows I can see the rush of adrenaline that the doctors have," said Wilson.
"Some of the people I know in my family are in the medical profession so it made me really interested in their job, how they help, and what they do for other people," said Carrillo.
"Being in the medical field has always been my dream. I always said I was going to be a nurse only because I didn't know all the options, around 8th grade I started giving myself options of radiology technician and a surgical technician. I finally decided within the last three months to become a surgical tech," said Ryan.
Going into the medical field is an amazing thing, and anyone can do it if they really wanted to. Every field of medicine does require different necessities. For example, being a surgeon, doctor, or nurse requires a lot of self confidence. Someone believing in themselves is always a great thing when you go into that field because before someone else can trust you with their lives, the person in the medical field should be able to trust themselves with their patient's life. It's a difficult role to play in society, but a very necessary one.

View Comments (9)
About the Contributor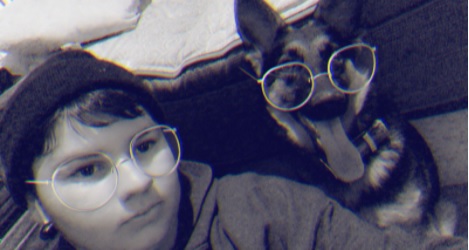 Dallas Alphonso, Staff Reporter
Hi my name is Dallas Alphonso I am very excited to be back writing on the Patriot Press News Team! This year my new role on the Patriot Press News Team...