Girls Volleyball Continues to Tough Through a Strict, Shortened Season
With only having one week of full-team practices before their first game, the girls volleyball team has been taking advantage of all the time they can get. Since the team's practice time has been limited, the girls were fulfilling their off-season opportunities to the fullest.
"During the off-season, I practiced with my travel league and made sure to stay safe. I know a couple of other girls also practiced with travel leagues as well," said senior Sydney Marek.
"We were able to start our open gym in late December and got about three days in of conditioning because we had to share the gym space with other sports. However, there was a situation with Covid that affected our gym time so we were not able to get much playing time in before tryouts, and the season, began," said senior Abi Jones.
However, the 2021 season of girls volleyball is looking very different this year. Due to Covid-19, the girls, and the program itself, have to be very precautious and follow all guidelines so they can have a little snippet of their season.
"Covid-19 has affected us in almost every way. No team meals, no traveling on the bus together for away game, and up until about 3 hours before the first game we were not allowed to have spectators, but we are allowed 2 guests per player during their game now. The shorter season, normally 3 months long with a summer's worth of pre-season practices shrunk down to a month! We are so excited to have that month! Teams have to be separated all the time so team bonding is harder between the teams. No lockers! Temp checks and health checks before every meeting- the list goes on and on, and it changes almost every day," said head varsity coach Carrie Marek.
Despite these challenges, the girls have still been able to play. Even though they fought hard during each set, the girls lost both games against their first two games against Kettle Run and John Handley, losing all three sets in each.
"For the first two games, we started off really strong and only lost by a few points in the first set, however, in the second and third set, we began to slow down after we started to lose by more points. During practices, we are working on 'finishing' when the ball is played out or free balled over to benefit us in our future games," said senior Amber Beverley.
Although the first two games were close, tough losses, it only leaves room for improvement. The girls have set many goals for themselves so they can conquer their short season. For the seniors specifically, their goals surround the thought of making their last season the best they could have ever imagined.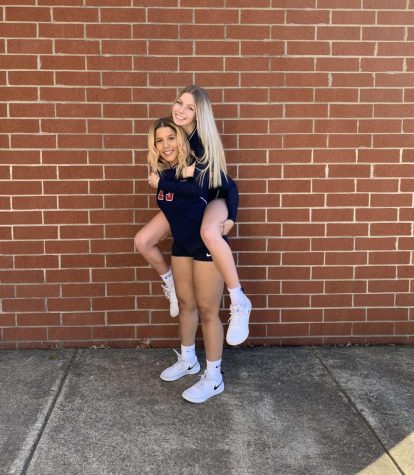 "A few goals I have for myself this season, especially being a senior, are to be a leader of my team and make unforgettable memories playing my favorite sport with some of my best friends," said senior Kendra Walker.
"My goal this season is to have as much fun as I can for the last volleyball season of my high school career," said senior Lenea Crockett.
Along with individual goals, the girls have set many team goals for themselves, focusing on this month-long season to improve themselves, remain healthy, and play their hearts out in every game.
"Our goals as a team include staying healthy and uninjured. Having no pre-season leaves us open to injuries that we wouldn't normally see. We started the season right at tryouts so there wasn't much time to build up strength in our specific sports needs like shoulders, ankles, and knees. Keeping the heath checks a priority so the teams do not have to quarantine is a big deal as well! Other than that, we are so happy that we get to play. Our goals are a little different this season; we want to play our hardest, we want to work as a team without drama, we want our opponents to work for every point, and we want to fight for all of ours. When we accomplish that, everything else falls into place, especially the W's," said Coach Marek.
Through the months-long wait for the season to begin, now all the is left for the girls is the excitement of being back on the court and the anticipation to finally get some games under their belts.
"This season, I am just so excited to play. I am so grateful for the opportunity to play with my team again, even with the Covid-19 restrictions," said Jones.
"I am the most excited to finally face other teams and not only show off the skills and techniques we have learned, but to finally get to play the sport we love with a great group of girls," said Walker.
View Comments (12)
About the Contributor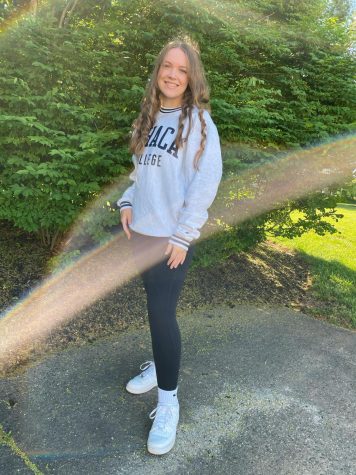 Keely Crane, Editor-in-Chief
Hi, my name is Keely Crane, I am in twelfth grade, I am a journalism VI, and I am the Editor-in-Chief! I have been involved in Patriot Press since my freshman...