FCPS1 Switching to 4 Days Per Week of In-Person Learning, But Is That Really Safe?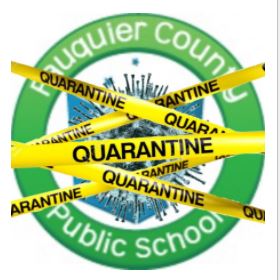 Fauquier County Public Schools are about to bring a new learning plan into play. With COVID-19 still being a big problem, but also now having a vaccine-based solution, Fauquier County Public Schools Decided to put a plan in place that will send A-day and B-day students back to school at the same time for four days a week (unless the student chooses otherwise).
This plan is only 4 days a week because the schools have people come in on Wednesday to deep clean and make sure everything is sanitized. They also give teachers planning days on Wednesday, while the students have asynchronous learning days. This plan will go into effect on March 15th for preK-5th grade students, but the second part of the plan will go into effect on April 5th, 2021 for 6-12th grade students.
Fauquier County Public Schools are choosing to put this plan into play for a few reasons. The first reason being that over 60% of their employees have received the first dose of the vaccine. Their goal is for 80% of staff to be fully vaccinated (1st & 2nd dose) by March 15. The second reason is, in-school transmission remains extremely low from staff to staff, staff to student, student to staff, and student to student. The majority of their cases are from community spread. They have other reasons, for example, some students find it significantly more difficult to learn virtually, and some teachers also find it difficult to teach virtually. This plan will affect a lot of people including students, staff, parents, grandparents, and more.
Like any plan, there are benefits and disadvantages to putting this into play. For example, some benefits of doing this include students getting a good education instead of  worrying about their computers dying or not being able to talk through microphones online. Another is teachers being able to teach easier. They will be able to see if their students are paying attention! Teachers and students could also benefit from being able to interact with peers instead of being stuck in their houses all day.
A disadvantage, though, is that students, staff, parents, and grandparents may have more of a chance to catch COVID-19 if students and staff are in the schools longer and around more people at one time, and in my opinion that is more than enough reason to NOT put this plan into place, even with all the benefits.
I do understand the point of wanting to bring everyone back to school for 4 days because it can be really beneficial to student's education and teacher's work, but there are still COVID cases in the Fauquier County Public Schools division, even if there are not many of them.
I think we should wait until there are no more cases at all. At the time of writing, there are 17 active cases division-wide between staff and students together. There have also been 132 reported cases of staff and students having COVID-19 since the virus reached Fauquier County. Just because the number of cases is decreasing that does not mean you can throw more students and staff together in buildings, and for  longer amounts of time. When this plan goes into effect, the schools will not even be enforcing the 6ft apart rule, the schools are settling for 3ft apart to accommodate the higher numbers of students.
There are many ways to prevent the spread of COVID-19 if students do go back to school, despite this controversial plan that FCPS will implement. If the FCPS community wants to be safe, I would suggest sticking with the 6ft apart rule instead of their 3ft apart rule, because learning will not be affected by staying an extra 3ft away from people.
Another way to prevent the spread of COVID-19 is that if a student in the FCPS community decides to be a part of this plan, they should avoid physical contact with other students and staff. Students and staff should also wear  masks to limit spread around the school.
If a student in the Fauquier County Public Schools community really wants to stay safe, though, I would suggest not being a part of this plan; they should learn virtually. The student's and staff's health is very important because if someone goes to school and gets sick and loses their life to the virus, then they won't be able to learn or teach anything anyway.
I think waiting to go back is a way safer choice, even though the learning experience won't be as good as it would be in person. Students won't get to learn at all if they lose their life, and I honestly can not figure out why everyone does not see that.
There are some things I support without question, and I know some students might feel that way about this plan, because I hear plenty of students say the only reason they want to go back is for their friends and socializing.  I understand why a young person would want to back in the place where most of their friends are without thinking of the consequences that come with it.
What I don't understand about this plan, is the fact that FCPS has a health department that is supposed to be able to see that this is not a good plan for many reasons, but they don't. The only way I would think this plan is a good idea would be if the cases in Fauquier County are either really low or completely gone, there is no other reason I would support this plan. Teenagers and children are not vaccinated and are still prone to getting and spreading COVID-19.
Despite all the downsides, again, I do see both sides of the argument. But no matter the benefits, I don't think that this plan should go into place, because it can risk the lives of many people. If Fauquier County Public Schools goes through with this plan, I really hope things go smoothly and some protocols are properly observed.

View Comments (13)
About the Contributor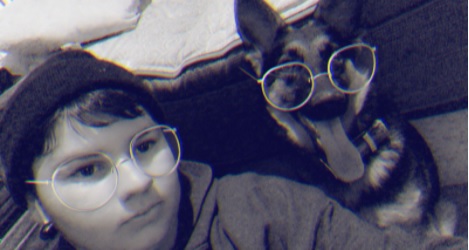 Dallas Alphonso, Staff Reporter
Hi my name is Dallas Alphonso I am very excited to be back writing on the Patriot Press News Team! This year my new role on the Patriot Press News Team...