Liberty Wrestlers Are State Champs!
On Saturday, February 21st, the Liberty High School wrestling team won their first-ever state championship in Virginia Beach. The team was led by four state champs and one runner-up.
The four boys who earned titles in their weight classes in States were Mason Barrett (132 lbs), Colin Dupill (138 lbs), Noah Hall (145 lbs), Royce Hall (195 lbs), and Christian Eberhart (106 lbs) who earned his place as a runner-up. The team is led by coaches Wes Hawkins, and Joe and Jon DiVello.
Winning as state champions is a huge success, and this accomplishment by the Liberty Eagles is not to go unnoticed. In order for the team to make it to the level they did, it took key elements in coaching and performing.
"I would say the key element to our team's success this season, especially considering the circumstances, was focus and commitment. Wrestlers had to be focused on the task at hand and not to be distracted by the numerous abnormalities of the season and environment," said Coach DiVello.
For some wrestlers, starting the sport young helped to develop their skills. As children, some Liberty wrestlers knew what they were destined to accomplish in their high school career.
"I have been wrestling since I was in the third grade, and it's second nature to me. The whole team is like family to me," said junior Royce Hall.
One important aspect of getting this far is staying very committed. These boys have put in a lot of work leading up to this amazing accomplishment. They agree that working hard is very important, and have made wrestling a big part of their lives by passing on other outside activities to stay in shape for wrestling.
"When I was in middle school I never really worked too hard, but once I knew that this was what I wanted to go to college for, I started lifting every day in my garage. That was about 6 months ago, and I've been getting better since then," said freshman and first-time Liberty gold medalist Noah Hall.
"I've put in a lot of extra time since I was young, missing out on childhood experiences," said senior and three-time Liberty gold medalist Mason Barrett.
Something to take into consideration are the strategies the coaches and players had to develop to overcome the circumstances due to Covid-19. Just a few months ago, people were unsure if there would even be a wrestling season. It takes a lot of hard work and practice to stay prepared for a big tournament, which is just what this team did.
"The main strategies to overcome all of the restrictions were to maintain awareness and composure. The wrestlers had to consider who they were around to minimize vulnerability to possible people who tested positive to COVID-19. The wrestlers had to maintain a great deal of composure, as they were constantly being watched and monitored at every event," said Coach DiVello.
It was very important for the team to stay open-minded and courageous during this season to deter the bad feelings the pandemic regulations brought. Luckily, the team has strong leads around them while working to keep their game in shape, while also keeping their heads in the right place.
The Liberty community is very proud of our wrestling team and plans to see more victories in the future for these boys. With extra hard work and determination, they'll thrive and rise above all circumstances.
"I give all credit to the wrestlers themselves as they are the ones who had to persevere through this crazy season. Dealing with all the added obstacles and distractions while also competing in the most grueling sport an athlete can participate in. It has been rewarding to witness the success of so many young athletes who I've known and coached since they were in elementary school," said Coach DiVello.
It's safe to say this team is on the pathway to many more successes and titles, seeing as they've powered through a tough season and stayed humble in their achievements. The team has faced many challenges this past season and also showed us they are capable of more amazing things together.
View Comments (17)
About the Contributor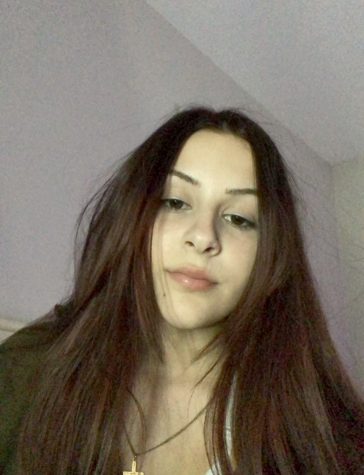 Emma Carter, Staff Reporter
Hi everyone! My name is Emma Carter and this is my first year taking journalism. I have always loved to write so I wanted to be a part of the Patriot Press....