Dirty Bird and ICEDOUTOMNITRIX Kindle Futuristic Nostalgia on McFly (Review)
Take a trip through this unapologetically retro, yet undeniably forward-thinking Disco-House outing from one of North Carolina's most innovative producers.
March 10, 2021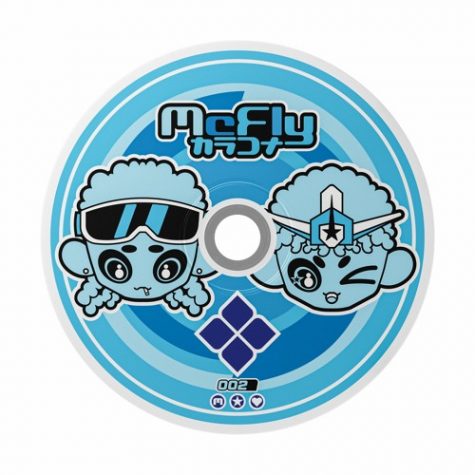 The future is a delightful prospect that brings out some of the most potent creativity in the underground music scene. Futurism is one of the defining inspirations behind North Carolina producer Dirty Bird's work. When you cross one of the most prolific and multifaceted producers in the underground with one of it's most promising up-and-coming vocalists, you get one of the most diverse, experimental, and sonically satisfying EPs released in the first half of the decade. This to me is the perfect description of early 2021's "McFly" EP by Dirty Bird Featuring ICEDOUTOMNITRIX.
Dirty Bird, who also goes by Gum, is far from new to this whole music thing. After getting a BFA in Studio Art from New York University, he released his first album, "A/V Club" in 2019, but had in all likelihood been honing his musical craft since long before then. Gum is well known for his proficiency in numerous genres like House, Disco, Techno, Jazz, and Lofi to name a few. He's often found combining elements of several genres at once to create truly unique experiences with his music. Lately, he's been garnering a lot more exposure and his numbers have been going up exponentially, thanks in large part to his growth on social media like Twitter and Twitch.
This presence through social media is equally relevant when talking about amateur vocalist ICEDOUTOMNITRIX, whose real name is Chris. He's most well known for being a popular Twitter personality, but he also has a deep interest in music. His streaming numbers on Soundcloud and Spotify have steadily grown as his Twitter becomes more popular and he becomes more involved in music. Chris has previously appeared a guest on Gum's "Malware" LP, for the track "Oh Me, Oh My."
Gum announced he was teaming up with Chris for an EP, titled "McFly" on December 17, 2020 via Twitter. On January 8, the EP saw it's release on all streaming platforms. The release was slightly problematic, however, as the version of the album uploaded to streaming services featured the unfinished cut of the track "Switch Places," which was just the acapella. This took over a week for Gum's distributor to correct.
The details of release aren't the focal point here, though. How does the project fare in terms of sound?
The EP kicks off with the track "Mercury Lounge," a dreamy disco homage featuring a punchy bassline and some protruding bells in the instrumentation. The opener here is the only track on the EP without vocals from Chris featured, instead featuring some sampled vocals in the background interpolated into the production. It's an excellent tone-setting track that sets the mood very charmingly.
The second track, titled "New Flame" picks up the pace and makes for a faster, chippier track in the vein of more uptempo traditional disco. The lofi percussion really hammers in the disco vibes as the slightly off-tune synths fire away in the background. Chris' vocals on this track are high pitched and energetic, tastefully matched with a lush layer of autotune.
Track three, "Switch Places" takes a slightly more serene approach in it's tone, and with a more clean, synthetic electronic sound. Lyrically Chris sings about his apparent inability to satisfy a love interest, comparing himself to the person they might've left him for and longing to return to how things with this person once were. Track four, "You" serves as the projects interlude. It features a larger abundance of minor chords and a more expressive, emotional sound. The keys playing in the instrumental really stand out and play a big part in the song's groovy rhythm.
By the time track five, "Startstruck" begins, one of the projects biggest weaknesses begins to show. Chris's vocals aren't very well incorporated into these songs from a technical standpoint. His delivery is also often off-beat, which breaks the immersion sometimes. Its not to say that the instrumental on this track isn't just as superb as the ones that precede it, and it almost makes up for the fact that, by this point in my listen, I'm beginning to wonder if these tracks would've been better off if Gum went at them solo.
The final track, "Expensive Taste" was the teaser track for this EP. It had a snippet posted along with the announcement tweet itself. This is easily the best song on the project. Chris' vocals match to the rhythm nicely, and it's got some of the thickest, richest disco flare on the entire EP. It's an easy pick for one of the most dance-able songs to come out of Dirty Bird this year.
Generally, McFly is awesome. Regardless of what flaws the vocal implementation has, the sheer grooves on this album are entirely too prominent to ignore. It hooks you with it's heavy 70's disco influence and reels you in with the nonchalant, uncaring, and often outwardly futuristic twang it applies. Definitely a standout project among Dirty Bird's catalogue, and one I'm excited to revisit in the future.