Let's Get the Band Back Together! Marching Band to Continues Playing Despite Pandemic Setbacks
COVID-19 has affected lots of after-school programs by delaying team sports or canceling the whole season. Marching band was no exception.
"A lot is changing, our marching band season is being moved to the spring instead of the fall, which has never happened before," explained 12th grader Peyton Barrett.
A majority of the band members didn't think there would ever be a season. 
"I, for one, did not expect what we were doing at all. It started off with a bunch of playing at-home assignments, but then gradually moved to us playing together once more," said junior Autumn Mullins. 
"We had no idea what to expect. This whole year has been disappointing, so this is the best we can do. I'm glad we even got to do this much," added senior Andrew Yates.
For the past month or so, the band has already been practicing together instead of individually. How did it all work?
"A typical practice starts with stretches, and then we move to a basics block where we practice our marching. Most days we warm-up with our instruments in an arch formation and then move on to practicing our show. We go through each set practicing our marching, the music, and the formation. Finally, at the end of practice, we do a complete run-through of the show," said senior Kali Black
Even though the season hasn't officially started, band director Mr. Lombardo is enthused and organized.
"We are planning to all rehearse together. However, we must follow all COVID mitigation strategies, which can be difficult when working with over 60 people. In addition, all students must now wear a mask and bell cover while practicing," he said. According to some musicians, it's not that much different from the way they have already been practicing, other than the masks. While performing, they must already be at least 6 feet away from each other.
"We are still practicing all together, however we are still social distancing and using our mask and bell cover throughout all of the practices. Since staying 6 or more feet apart is typical in most marching band formations, it is easier to adjust to the COVID-19 guidelines," continued Black. 
A bell cover is another form of a mask that covers the end of the instrument where the sound comes out to try and mitigate the spread of droplets by filtering the air coming out of the instruments. This mainly will start to be effective when band camp starts on April 13th and the 14th. There, they will be perfecting their music with the rising freshmen from different middle schools. 
"Our 'band camp' days include vigorous warmup exercises, hours of marching the drill, hours of rehearsing the music, and we usually end the day by putting together all we learned that day on the field. "Band camp" days are 9 hour long days each," said senior Andrew Yates. 
Because of the pandemic, the real question is, how will anyone even watch their upcoming show called "Good Vibes Only"? Band's first show will be at Eagle Stadium, where they will only be performing for the immediate families of the band members so they can enjoy their child's hard work and dedication to the band. Later on, they are planning on recording the show for others to watch as well.
The band will also still be attending a band competition, where they perform their season's theme in front of a panel of judges. The event will be held at Rock Ridge High School on April 12th.

View Comments (14)
About the Contributor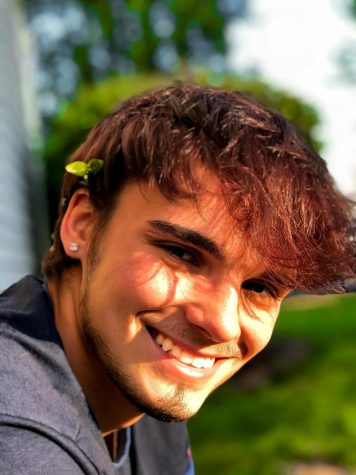 Xylan Wilson, Staff Reporter
Hey everyone! My name is Xylan Wilson, I am a senior, and this is my first time taking journalism. Throughout this semester, I plan on writing about entertainment,...