San Holo's New Trifecta of Songs Evoke Feelings of Free-Floating Happiness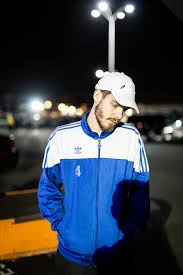 San Holo is a medium-sized EDM artist who first start making songs around 2013, with his debut song being named "Corelia." From then, he kept creating, and he was prepared to succeed as he made his own record label called bitbird back in 2014. After a while, he started publishing songs under the bitbird label.
San Holo uses Ableton, one of many "DAWs", or Digital Audio Workstations, which is something most artists can use to put samples of instruments and such together to make a cohesive song. He uses a lot of hi-hats and synth sounds to create his unique sound, and he also likes to put a good amount of effects on the vocals of his songs to double down on that wispy, euphoric sound.
His reach is always expanding, and he is a very popular artist with thousands of people going to his concerts and even more people streaming his first album, "Album 1" on streaming services. His music has always been a sound of almost pure bliss intertwined with the pain of moving on. In his catalogue there are many vibrant songs, and many serene, slower songs. His previous songs have gained a large amount of praise, such as the entirety of "Album 1," as many of those songs have been played thousands if not millions of times. This also applies to a song he made back in 2016 named "Light," which garnered a lot of appraise and even earned a Music Canada Gold rating along with another Gold certification from the RIAA.
His music's quality has most definitely been kept and improved upon for his three most recent tracks, "BB u ok?" "Find your way" and "IT HURTS!".
"BB u ok?" is a beautiful, vibrant, uplifting song. Its repeating chorus sounds wonderful and its melody is very addicting to listen to. Its catchy chorus portrays a simple emotion of hoping that a loved one is okay, and the way the melody sounds really compliments this with a somewhat happy sounding track mixed with a smidge of somberness.
The next song is "Find your way." this song is serene and euphoric feeling, with the core melody and chorus sounding like a beautiful amalgamation of smooth sounding notes, and features a gorgeous vocal performance by Bipolar Sunshine. This song is very very catchy and the collaboration with Sunshine really made the song feel complete and full. The drop into the second verse sounds very angelic and combines with the rest of the song into an amazing conclusion.
The final song he has released as part of his album that is coming out in May is called "IT HURTS!" this song is very catchy and poppy sounding, but it still keeps its semi-obscure charm and EDM roots. It has a very catchy melody and chorus and has been going viral on apps such as TikTok. The can also be related to through the words he uses such as the line "I still can't find the right words, The only thing that I've learned, It's only real when it hurts." This gives many people a chance to resonate with the song even more. All in all, these three songs are absolutely amazing, they all have their own feeling, however they still keep a cohesive sound and theme.
I am very excited for his new album in May and I implore everyone who hasn't already given San Holo a listen to join the thousands who are absolutely loving his music.
View Comments (13)