Girls Basketball Faced Common Enemies: Time and a Young Team
With a season only lasting the month of January, the girls basketball team for Liberty prepared perfectly to make sure their season was a go. Since the girls had to play basketball in the midst of the pandemic, the teammates and the coaches were diligent in making sure everyone was kept safe and the girls were grateful they were able to play each game scheduled for this season.
However, a common enemy for the team, and many of the other winter sports, was time. With a young team, consisting of three freshmen, three sophomores, and four juniors, the girls didn't have much time to get to know each other and build an off-court connection. Despite having less than two weeks before their first game, the girls were able to build those connections and work nicely together as the season went on.
"One of our goals this season was to grow closer as a family. We are a young team, so we needed to get to know each other as people and as players. With our season schedule to be only 3 1/2 weeks long, we had to grow that bond in a hurry! But I think ultimately we were able to build great relationships with each other and will continue to do so in the off-season and into the next season," said head varsity coach Quynh Nguyen.
For the end of the season, the girls had a final record of 0-9. Although, this record does not reflect the girls' skills. Even if the game was a close loss or a big one, the girls fought hard until the end.
"Honestly, the season didn't go how we thought it would but we are a very young team and we are still learning. I am excited to see what the future seasons hold," said sophomore Lauren Leatherman.
"Despite working hard, I think we needed more time as a team for the season. It was hard to prepare in such a short amount of time. I think we had a lot of potential, just not enough time to do it and get better," said junior Ally Corvin.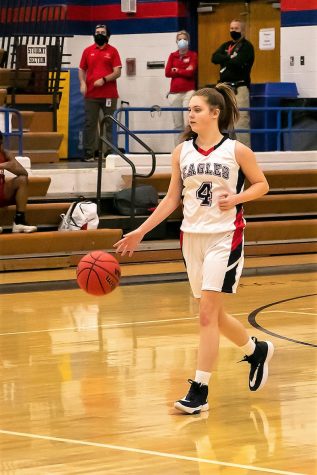 Even though the girls didn't have any victories this season, one off-the-court victory the girls had was the friendships and memories they were able to make with each other.
"My favorite memory of the season was our very last game. Every single girl fought like heck to win, and you could see the heart in each and every one of them," said junior Robin Morton.
"Throughout the season, my favorite memory was definitely all the bus rides home we had as a team," said sophomore Bri Gutierrez.
Right when the season ended, the team was getting back to work and starting off-season preparations. The first preparation the girls and coaches are making is continuing their off-season training until their next season begins.
"We are planning to continue our off-season training sessions during the week, which includes skill-improvement in the gym and strength and conditioning with Coach Defibaugh. We are also going to be participating in games over the weekends up until November. which should help us tremendously since we had such a condensed schedule this season," said Coach Nguyen.
Along with coming up with off-season training for next season, the girls and coaches are setting goals that they can strive for next season.
"My goals for next season are to try and win more games and also, make it to Districts. Since we had no seniors this year, I am excited for everyone to still be here and for us to continue to grow," said Leatherman.
"We should be very good next season. All of our players from this season are returning. Our players are committed to getting better in the off-season and are overall just a great group of girls to coach. They work hard, they listen, they do their jobs, and they are hungry! We also had the opportunity to put eighth-graders on our JV team this year, so I am really excited about our future as a program," said Coach Nguyen.
Even though the girls had a rollercoaster of a season, the team is only destined to be stronger and more powerful next season, especially with their perseverant and dedicated mindsets. If any student-athletes are interested in the girls basketball program, don't be afraid to reach out to Coach Nguyen!
View Comments (5)
About the Contributor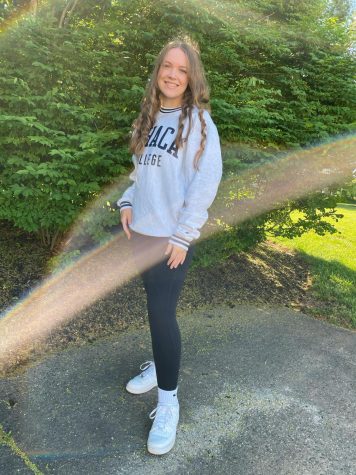 Keely Crane, Editor-in-Chief
Hi, my name is Keely Crane, I am in twelfth grade, I am a journalism VI, and I am the Editor-in-Chief! I have been involved in Patriot Press since my freshman...