Hometown Loyalty: Will Fauquier County Always Be Home?
Students who grow up in small towns will oftentimes repeat the same generational cycle. They grow up, graduate, move away, and never look back. Of course, there is always a select number of people that choose to return to their hometown for whatever reason. There are many people today who grew up in Fauquier County and still choose to live here. However, the number of people returning to live in Fauquier County seems to be dwindling down each year. There is a multitude of reasons for this; cost of living, lack of activities for young people, and traditional viewpoints, to name a few of them.
Although in general, the county has seen a spike in population growth over the past few years; the new residents are mostly over the age of 30. This can, of course, be attributed to government occupations in Washington, D.C., and surrounding areas. But the attitudes that most young people hold towards their own community should be of concern to leaders. They should feel inclined to provide opportunities that cater to younger generations in order for them to want to live here.
Students at Liberty felt hopeful to express some of their frustrations with living in Fauquier County that are the driving factors behind their decisions to eventually leave. Some of the reasons were simple, such as wanting to see other places in the world.
"I do not plan on coming back because it's my dream to travel one day," said sophomore Lauren Garber.
Other sentiments were more profound, with some students communicating the heightened struggles that the most vulnerable members of the community face in such a rural area.
"I do not plan on returning. I dislike that there is a lack of inclusivity and/or exposure to other cultures in our communities and there aren't many safe spaces for marginalized groups such as people of color or members of the LGBTQ+ community, and these individuals often feel ostracized," said senior Kendra Walker.
"There are a lot of toxic people and environments that I've come across. The strong political views can get overwhelming because there is a sharp divide within our community," said freshman Bonnie Quansah.
Despite some of the situations students have encountered, some are still undecided about whether or not they would return to Fauquier County.
"I don't know [if I would return] yet. When I get to my senior year, I'll know if I want to leave this place but for now, I don't think I would come back. If [officials] could focus on making Bealeton a fun place to socialize, I would be happier. I like some of the people I've met here. There's a variety of people from different backgrounds and I've just met a lot of cool people," said Quansah.
On a more positive note, students also shared some of the things they enjoy about the area.
"One thing I like about Fauquier County is the weather. I'm actually going to miss all the snow days and storms this area gets. I would like to return after college just to see how Fauquier County has changed over the years and to reconnect with friends that might be staying in-state," said junior Jada Lessen.
"Something that I like about Fauquier County is the nature and the land," said sophomore Anjoli Johnston.
A final message regarding some of the ways in which we can make this county more inviting towards younger generations, as well as just in general, in the words of a young, influential student.
"I feel that if we as a whole start encouraging compassion, inclusivity, and understanding toward different types of groups and cultures, as there are so many layers to unpack, rather than avoiding these conversations, that's a start to ensure all communities can feel like they belong in Fauquier County," said Walker.
View Comments (10)
About the Contributor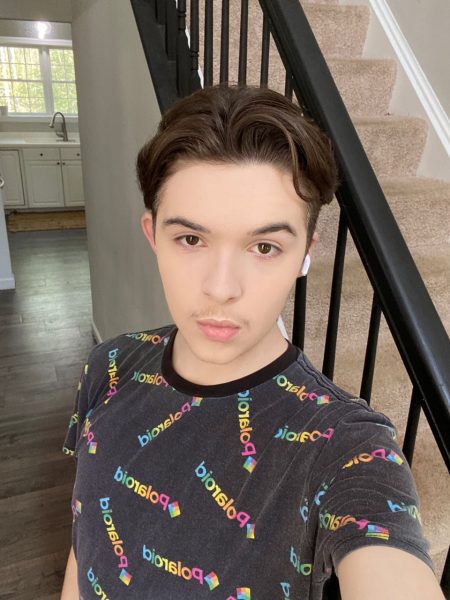 Christian Jordan, News Editor
Hey everyone! My name is Christian and I am a senior here at Liberty High School. This will be my third and final year working with the Patriot Press....