Fauquier One to One: All Students Supplied With Brand New Chromebooks
Just last week, Fauquier County Public Schools handed out brand new Chromebooks to all Liberty High School students: juniors and lower. These Chromebooks are a new addition to keep things organized and to make sure everyone is provided for. Starting next school year, all students will use a Chromebook as their work device while on school grounds. Students that already have their own personal laptops are able to continue using them for the rest of this semester, but once the next school year starts, things may change. On the other hand, students that have been supplied a Chromebook in the past will have a brand new replacement Chromebook. If everyone has one common device they can work on, the network speed will improve and the students will thrive as a school altogether.
Courtesy of Fauquier One to One (FOTO), students were supplied with a brand new Chromebook, a charging cord, and an informational paper. Students are responsible for how they treat these devices and are expected to treat them with carefulness since this is something the school has put a lot of time and money into. If a student damages their issued device, they will have one free repair provided by the school. If there is a second incident, the repair will have a fee. The charging cord is not a part of this deal, and if it is damaged, there will be a fee to get it repaired. Students will only be required to use the device when they're in school. Once they leave school, their personal devices will still have access to applications such as Google Classroom and are free to complete homework and assignments on their own device. When a student is issued a Chromebook, they keep that Chromebook the entire time they go to Liberty High School.
"It's really exciting that everyone has their own device now, which will make it easier for students to collaborate in and out of school. Now that all students have the same exact device, they won't have to worry about compatibility and confusion," said vice-principal Mr. Neidich.
New beginnings are important for students and teachers to experience, and FOTO is the start of something new. This idea was brought up before Covid-19 and the Chromebooks were planned to be distributed even before the pandemic, but the pandemic did help speed up the process. Covid-19 has massively affected this school year and because of it, students and teachers were restricted from using pencil and paper. Students have started adapting to using computers for everything, which came sooner than expected. Most young people these days would rather use a device than paper anyway, so the Chromebooks are an amazing next step for students.
The dynamic isn't much different for virtual students, as they picked up a Chromebook to have for the rest of this semester and next school year. Seniors didn't get a device because they are nearly finished with this school year and they won't need a Chromebook because they will be graduated. Students that will be here next year, however, will adapt to this change and learn to thrive when trying out new things.
With all the craziness the pandemic has brought up this school year, it's safe to say just about everyone is getting used to things being unpredictable. When everyone is on the same page, it's a lot easier to keep things organized and on track. Teachers won't have to worry about students not having a device, and students won't have to worry so much about issues like computer problems. It's nice to know that if a student does have an issue with their Chromebook, they can surely ask for help since everyone has the same device. Luckily, LHS students know how to adapt to new situations and will have a great end of the school year with their brand new FOTO Chromebooks!
View Comments (17)
About the Contributor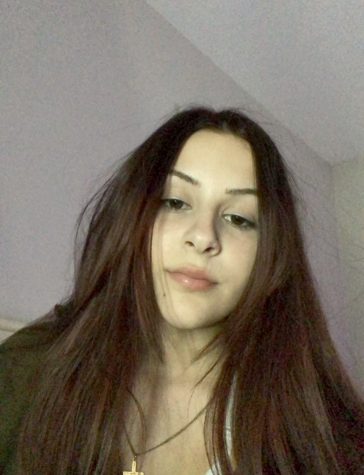 Emma Carter, Staff Reporter
Hi everyone! My name is Emma Carter and this is my first year taking journalism. I have always loved to write so I wanted to be a part of the Patriot Press....