The Demon Slayer: Mugen Train Theatre Experience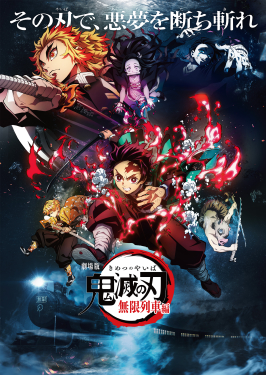 Japanese Anime series Demon Slayer: Kimetsu no Yaiba has come out with its new and first movie, subtitled Mugen Train. The movie was released all throughout the United States on April 23, 2021, and although some people may not have the chance to experience it in theatres, the movie will soon be coming out on Apple TV, Amazon, and on DVD.  In my case, I went to go see the movie at the Regal Virginia Gateway & RPX, and my experience was honestly very good.
In order to avoid contact by having long lines, they ask you to reserve your seat and buy your tickets online, and the ticket cost around $11.25 which honestly isn't a bad price. When inside, everyone had to have their masks on, and every worker had theirs on at all times as well. I didn't really want to buy popcorn, so I just ended up getting a bottle of Coke. Once inside the actual theatre room, there weren't many people. I would say probably three more people inside, and we were all spread out pretty good and with our masks on.
The movie quality itself was pretty good and I was honestly really impressed with how it all turned out. What I really enjoyed and liked was that the movie continued exactly where the 26 episode TV series ended, so in order to understand the movie, I had to watch the last episode again since it had been a long time since I had seen it.
But the Demon Slayer series is about a boy named Tanjiro trying to avenge his family's death and find a cure for his sister's curse made by a demon. While doing that, Tanjiro joins the Demon Slayer Corps, where he meets another boy, Zenitsu Agatsuma. In the end of Season 1 Tanjiro, Nezuko, Zenitsu and another boy called Inosuke find out that a huge train is home to numerous demon sighting, so they get sent there to get rid of them. Thats where this movie begins. Mugen Train runs for about 2 hours and the main characters in the movie are Tanjiro Kamado (Natsuki Hanae), Nezuko Kamado (Akari Kito), Inosuke Hoshibira (Yoshitsugu Matsuoka), and Kyōjurō Rengoku (Satoshi Hino). What happens in the movie is Tanjiro, Nezuko, Zenitsu, and Inosuke go on the train where, they were assigned to assist the Flame Hashira Kyōjurō Rengoku in his mission to hunt for a demon. After boarding the train, they are all enchanted and fall into a deep sleep. They are supposed to enter the demons dreams and destroy their spiritual cores, so that they can't wake up again, but they are asleep themselves and need to wake up.
Before going to watch the movie, I had seen the reviews and they were all positive which made me get excited, they would all talk about how good the animation quality was, and how the music would get them all pumped up. They also mentioned that it is not really a movie for younger children, because of all the blood it shows. However, it could cause triggers for some. Overall, the movie has a rating of 4.9 with majority of them being 5 stars. According to Google, 98% of the people who watched the movie definitely enjoyed it, and I would wholeheartedly say I am a part of that 98%. So, I would definitely recommend watching this movie if you enjoyed the series, and want to see what happens aboard the Mugen Train.
View Comments (7)
About the Contributor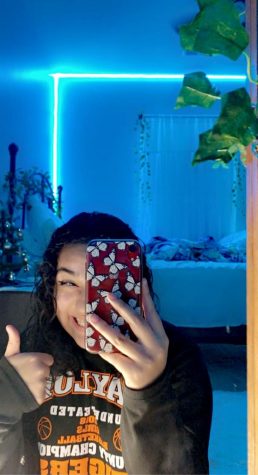 Nathaly Ventura, Staff Reporter
Hi everyone! My name is Nathaly Ventura and this is my very first year being involved in journalism. So far, it is super fun and exciting! I hope to write...