Medal After Medal: LHS Track Athletes Go Above and Beyond
Even with a short spring season due to Covid-19, the LHS track team has remained strong, with runners like senior Sam Rodman placing first place in the 800m and success in field events, such as a first-place win in High Jump by senior Terrel Smith.
However, just like many of the other sports teams, track has been negatively affected by the pandemic.
"Covid-19 has definitely had a big effect on the team. We had a lot less conditioning from the cross country season because our season was a lot shorter than it would normally be," said freshman James Lacey.
"This pandemic has negatively affected the team by taking away our fall cross country season. We also did not have as many opportunities to race this year," said sophomore Kayla Lopez.
"Honestly at the beginning of the season, it was really hard to run with the masks. It made it really hard for us to breathe and we just get so exhausted because we couldn't breathe. But a few weeks after the season started, they change the guideline about wearing masks. Now when we run, we don't have to wear masks but when we warm-up, we have to wear them. We don't really complain about them anymore because we're used to it," said sophomore Maya Turner.
"This pandemic has been a negative impact worldwide. It certainly makes practice and meets harder. We have limited social opportunities with each other and other teams. It definitely was a difficult change to adapt to, especially the masks. Not only does it make it difficult to breathe, but also affects athletes' health conditions. Something personal that wearing masks while running effects would be face breakouts due to the bacteria the masks hold," said freshman Jasmine Amini.
The season has been held strong by our student-athletes and they have acknowledged it. Many feel that although they have been through so much this season, this year has been far from unsuccessful.
"This season so far has been successful. We have gotten a lot of PRs but we still have a long way to go," said Lacey.
"So far everybody has done so great and I'm so proud because we have a very young team," said Turner.
Other track athletes have felt that they have been successful in keeping their teammates safe while still continuing normal activities.
"So far I do think we have had a successful season because we have not been shut down. We have been safe and been able to resume normal activities like going to meets and having daily practices. I think that is a major success," said Amini.
Although the school year and season are slowly coming to an end, it wouldn't be an abnormal thing for athletes to want to accomplish more and become better versions of themselves for the team.
"Before the season ends, my personal goal is to go under 5:00 minutes for the mile," said Lacey.
"Before the end of the season, I hope to accomplish well getting better at running of course. Also, become a better team member in a new sport/element I've never tried before," said Amini.
With all these thoughts lingering in the minds of these athletes for the current season, the future of track is near. Athletes are excited to possibly have a normal season and to see the full potential of the team next school year.
"I am very excited about what we have in store next year. Hopefully a fully safe, but normal, year! I am a little sad my freshman year was a little botched, but I am hoping it will get better with the rest of my high school years. I am only starting," said Amini.
"I'm very excited for a normal season next year. It's interesting to see that even with Covid-19, our teams stayed strong, so I wonder how much further we can go next year," said Lacey.
View Comments (5)
About the Contributor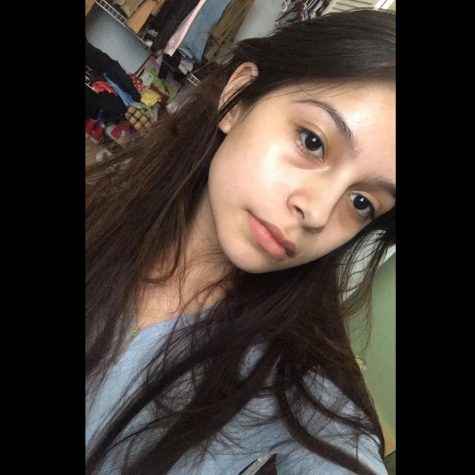 Elizabeth Montecinos, Staff Reporter
Hi everyone! My name is Liz and this is my first year in journalism. I am willing to write about anything but I find interest in writing about music and...