Seniors Enjoy a Festivity-Packed Prom Alternative via Senior Sunset Celebration
With the 2021 school year ending after a crazy pandemic experience, many seniors wondered if they would be able to participate in prom. Sadly, the schools were not able to have prom due to current (at the time) COVID-19 protocols. However, in it's place, a perfect, safe, outdoor activity for seniors was conceptualized.

"I am in charge of Prom each year. When we found out that a traditional indoor formal dance would not be a safe option this year, I started brainstorming. We knew we wanted to do an outdoor event of some sort that would really impress the seniors," said journalism teacher Ms. Lisa Miller.
The outdoor event that was planned and implemented by many was the first-ever Senior Sunset Celebration. The celebration consisted of horse and carriage rides, a tethered hot air balloon ride, prize giveaways, free food, games, yearbook signing, senior videos, tie-dye, and fireworks! 
"The planning took months, but the actual setup that day took just a few hours because we were so well-organized," explained Ms. Miller.
Along with the fun events, the seniors received a swag bag full of goodies. The bag was decorated for seniors and had fun colored pens, glow sticks, necklaces, candies, 2021 graduate shirts straws, and more. Mrs. Gustafson and some students helped stuff these bags for all seniors, packing everything by hand individually. The idea for the bags was a collaboration between Mrs. Gustafson, Coach Buzzo, Ms. Michelle Clark, and Ms. Crocker. 
"I saw the idea on Facebook. A group of parents puts bags together for seniors at a high school in Prince William County. So I wanted to do it! We tried to pick items that held value to the Class of 2021, as well as items that would be useful, like the plastic straws and hand sanitizer," said Mrs. Gustafson. 
Many seniors were satisfied with the event and made lots of last fun memories with their friends. The ability to celebrate their last moments together as seniors without having Prom meant a lot to them.
"I was scared that it was going to be underwhelming, but overall it was much better than I thought it would be," said senior Yartiza Rodriguez.
"The event was really fun; I got to see some friends and it was different from what I expected," said senior Kevin Maradiaga.
"It was super fun and I loved the hot air balloon! I think this should become a senior tradition," said senior Kaylie Albers.
"I think it was unique since we haven't really had that in the past, and I'm grateful that the teachers took the time to do that for us," said senior Dayana Gamies.
All seniors had opinions regarding their favorite part about the Senior Sunset Celebration. Some liked the food more than the games, while others enjoyed the games rather than the prizes.
"My favorite part of the event was definitely the fireworks. It felt like everyone that was there from the Class of 2021 was be able to share that same memory together forever. It was definitely bittersweet and a great way to end the night," said senior Lenea Crockett.
"My favorite part of the event was the prizes; I thought it was amazing that everyone got to win something. I was sad at first, but I think this celebration was even more fun than Prom," said senior Kaylie Albers.
During the Senior Sunset Celebration, the organizers set up a huge prize surprise for the seniors. There was even a 2021 dollar check for a lucky senior to win. Not only was there that top prize, but almost all seniors also won something. There were prizes ranging from cute knickknacks to huge prizes. The biggest ones students wanted were the $2021 check, AirPods, gift cards, and TV.
"I won AirPods and a water bottle," said senior Kevin Maradiaga.
"I won a pool float that has a happy face, it is so pretty," said senior Yartiza Rodriguez.
"I, myself, won a great prize- a $50 card to Starbucks and $10 to BBQ. My boyfriend Xylan also got to win a $25 gift card to Walmart," said senior Michelle Borja.
While all the seniors were gathered in the stadium for big prize announcements, Coach Frazer and Coach Determan (the event's house DJs) announced Michael Flores the lucky winner of the 2021 dollar check. 
"I was very shocked at first, and also just grateful for it, but I'm definitely planning on saving it for college and other things I need," said senior Michael Flores.
Some seniors had fun, but still were sadly disappointed that Prom could not happen. They were still grateful for this new event full of memories.
"I am still disappointed to not have Prom, but I was able to see my best friends that I haven't hung out with since Covid started! I was just so happy to spend time with the people that I love and make memories with them," said Lenea Crockett.
"In my opinion, the event was a great idea! The only criticism I have is that the events were misleading. I thought the hot air balloon was going to actually fly around and that the horse carriage ride was going to be way longer. Just after an hour of going around and having so much fun, all the games and activities became dull. Nonetheless, I understand why the events had to be like that, and I still enjoyed having something to remember. I am very thankful towards everyone who made this event!" said Jasmine Redd.
"I don't know how to feel. This event was fun. I don't feel mad about losing Prom, but at the same time I never got to experience it," said senior Yartiza Rodriguez.
Some seniors suggested that this Senior Sunset Celebration should be done again in the future.
"The event overall was a really nice sendoff, and it would be nice if other generations of students could experience it," said James Quansah.
"I think most want to go back to a normal Prom, but I guess we will find out next year! I am not sure we would be able to get the level of community contributions to this project again in the future. The local community members definitely wanted to be sure that the Class of 2021 got a proper and fabulous celebration," said Ms. Miller.
All in all, the seniors were finally brought together on campus for the last event during their high school years, and they will hopefully forever remember this awesome event.

View Comments (7)
About the Contributors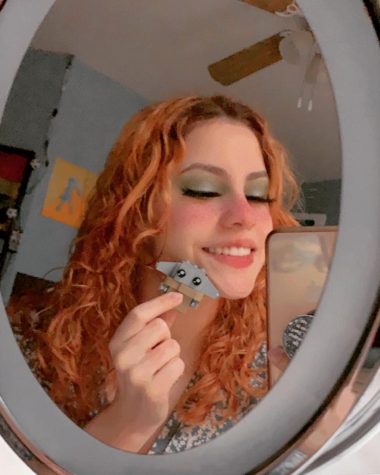 Arianah Borja, Staff Reporter
Hi! My name is Arianah Borja, I am a senior, and this is my first time taking journalism. For this semester, I plan and hope to write about sports, entertainment,...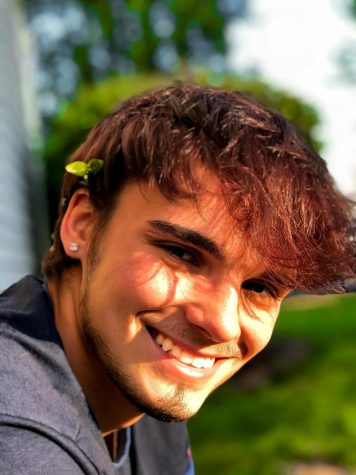 Xylan Wilson, Staff Reporter
Hey everyone! My name is Xylan Wilson, I am a senior, and this is my first time taking journalism. Throughout this semester, I plan on writing about entertainment,...