Oscars 2021 Recap: Nomadland, Soul, Sound of Metal, The Father, Promising Young Woman, and More.
Another year, another Oscars. This year's Academy Awards were held on April 25, 2021, in Los Angeles. The ceremony this year was, predictably, a great departure from that of years past. This is, of course, thanks primarily in part to the impact and regulations surrounding the COVID-19 pandemic.
This year's ceremony primarily took place at Los Angeles' Union Station, instead of it's usual venue at the Dolby Theatre. While there was still a stage and presenters to hand out the awards themselves, the arrangement of the audience was very different than usual. Instead of a seated, consolidated crowd, guests sat at tables with other guests; usually with their fellow cast and crewmates relative to whatever film they happened to be nominated for. This made the dynamic among presenters and audience members a lot more personal this year, and it was definitely a breath of fresh air.
Awards, as they are every year, were predictable in some avenues and complete surprises in others. Taking home the award for Best Animated Feature was Pixar's Soul. While last years Pixar pick felt like a safe move on the part of the Academy, as several others in the category seemingly outdid it from an artistic standpoint, this year's stands to be much more reasonable. Soul was easily Pixar's most ambitious outing in several years, and securing the award was definitely expected, but well deserved.
The Pixar blockbuster also took home the award for Best Original Score. Considering that Soul is a film with music as a central theme, it's only natural that the film's music would warrant this win. Composers Trent Reznor & Atticus Ross did magnificently in using music to bring as much life to this film as possible. While on the topic of music, the song "Fight For You" from Judas and the Black Messiah took home the award for Best Original Song.
The Best Sound award went to Darius Marder's "Sound of Metal." Sound of Metal is a film about a metal drummer who struggles with hearing loss. Because of the film's close connection to sound with it being intertwined with the central theme of the movie, it's no surprise it offered up the most immersive audio experience.
The award for best cinematography went to the film Mank. This movie is about the development of the screenplay for 1941's smash hit film Citizen Kane. This creates and interesting dynamic for sure; a movie about moviemaking taking home an award for one of the most instrumental aspects of moviemaking.
Best Original Screenplay was won by Emerald Fennell's "Promising Young Woman," and best adapted screenplay was won by Florian Zeller's "The Father." The latter of which has been praised up and down since release as a remarkable depiction of the effects of Dementia.
Chloé Zhao took home the award for Best Director for her February 2021 film "Nomadland," a story about a woman who loses everything in the great recession of the late 2000s. Coincidentally, this film also ended up taking home the coveted Best Picture award. Nomadland is a groundbreaking story told magnificently through Zhao's brilliant directoral work, and both of these awards are aptly deserved because of it.
Overall, the Oscars this year, in a word, were very diverse. There was lots of new ground broken last year by lots of new talent, despite the restrictions and chaos brought about by COVID-19. In spite of this, creativity in film has continued to flourish; maybe even more potently than ever as we learn the true value of the social circumstances we've been blessed with.
Leave a Comment
About the Contributor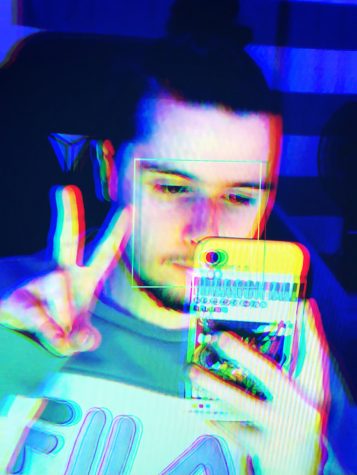 Braeden Meadows, Contributer
Braeden Meadows is a 2021 Graduate of Liberty High School and former Managing Editor for The Patriot Press. They are now a part-time journalist for upcomer.com,...