Marvel's WandaVision Exploding in Popularity (Spoiler Alert)
Comic publishing company Marvel is known for its comic books, characters, and movies. Before the two new recent shows that have come out, Marvel's shows were not really the most popular things you can find that Marvel has done. There could be multiple reasons for Marvel's shows not being too popular, one of these reasons could be that Marvel never brought their show characters, "Daredevil", "Jessica Jones", "Luke Cage", or "Iron Fist" to name a few, into the Movie universe. Marvel has been taking a different approach with their shows as of late, however.
During Marvel's Phase 4 announcements, a lot of shows based on Marvel characters were announced. These include "WanadaVision," "The Falcon And The Winter Soldier," "Loki," "Hawkeye," "Secret invasion," "Armor Wars," and "I Am Groot.". Marvel even announced some shows about characters who have not been in the Marvel Cinematic Universe yet, for example, "Ms. Marvel," "She-Hulk," "Moon Knight," and "Iron Heart." Shows "WandaVision" and "The Falcon And The Winter Soldier" have already come out, and are booming with success!
On January 15, 2021, "WandaVision" came out on Disney+. Each episode of "WandaVision" is based on certain popular shows that were popular in the year that the episode of "WandaVision" is on, for example, "WandaVision" during the first episode is set in the 1950's and was based on the shows, "The Dick Van Dyke Show," and " I Love Lucy," and each episode goes on to be like shows like "Bewitched," "I Dream Of Jeannie," "The Brady Bunch," "Good Times," "The Mary Tyler Moore Show," "Full House," "Malcolm In The Middle," "Modern Family," "Out Of This World," and "The Twilight Zone."
"WandaVision" is a show about the two Marvel Heroes, Wanda Maximoff and Vision, trying to live a normal life. However, the twist comes by way of the fact they have powers, and have to hide them, which is just one of many problems they face throughout the series. Throughout the 9 episode run, there were a few obstacles and characters that caused problems for them. In the very first episode, the viewers are introduced to Agnes, Wanda and Visions' nosey neighbor. Little did Wanda and Vision know, Agnes, whose real name is Agatha Harkness, has been causing problems for both of them since they moved into the neighborhood. For instance, bringing Wanda's fake brother Pietro Maximoff, also known as Quicksilver, but he is an imposter and his real name is Ralph Bohner. Agatha also took his house and posed as his housewife. Ever since the one episode where Agatha revealed herself to Wanda with a song titled "Agatha All Along," the song has blown up in popularity because of how catchy it is and how perfectly it fits in the show.
My favorite character in "WandaVision" would have to be Agatha Harkness. Even though Agatha is the villain in the story, she still had the ability to keep me laughing, creeped out, confused, and entertained all at the same time. Sure, while there were other characters that achieved similar things, Agatha did it consistently. I think my least favorite character in "WandaVision" would be Tyler Hayward. He just has the ability to make me and many others mad at him every time he's on screen, and he literally fights against the good guys just because he thinks they are not capable of redemption or doing a good things despite everyone else's opinions. The best episode of the show is definitely the finale which is fittingly titled "The Series Finale." It answers a lot of questions the show raises throughout its runtime. Alongside this, the finale is the most action-packed episode of the series and has amazing special effects to boot.
Before any of these shows were even conceptualized, Marvel was making movies about heroes like Captain America, Iron Man, Thor, and Hulk. After all of their movies came out, Marvel would set up a crossover which is some big event or big bad villain that brings all the heroes together despite possible differences and quarrels to fight the big bad villain. In one of Captain America's movies, titled "Captain America: The Winter Soldier," Wanda Maximoff had her first appearance in the MCU in an postcredits scene. Vision was introduced in one of the big crossovers titled "Avengers: Age Of Ultron" and he was made by Tony Stark, better known by his hero name Iron Man. Now, with Wanda having her own show, the show will lead to her appearing in a future movie titled "Doctor Strange in the Multiverse of Madness."
Each episode of "WandaVision" has a runtime between 31 minutes and 50 minutes. All things considered, I would give this show a strong 10/10. "WandaVision" can really make a viewer feel every emotion in the short amount of time they have in each episode, and can really grab their attention instead of making them want to always check the time on their phones. On top of all those feelings, "WandaVision" makes people feel, they also have some amazing action scenes and good twists and turns throughout the entirety of the series. I you are a Marvel fan and have not checked "WandaVision" out yet, do so. If you aren't a marvel fan, I suggest catching up on marvel movies before watching if you're interested.
View Comments (8)
About the Contributor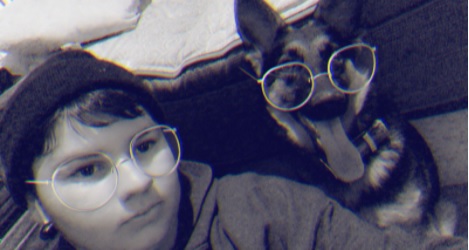 Dallas Alphonso, Staff Reporter
Hi my name is Dallas Alphonso I am very excited to be back writing on the Patriot Press News Team! This year my new role on the Patriot Press News Team...