One Last Article: My Farewell to the Patriot Press
Journalism is a wave of excitement. Taking Journalism 1 my freshman year, I had no idea the impact it was going to have on my life. Fast forward four years, I am a Journalism VI, under the instruction of Ms. Miller, and I am attending Ithaca College in the fall with a major in journalism. As a freshman, it never crossed my mind that taking one elective would mean so much to me during high school and be so impactful for my future.
Journalism is thrilling and new. After every round of articles, there is always something new to be covered. Starting out as a sports editor, my main articles consisted of covering sports and sometimes throwing a Food Wars article to spice things up for me. However, after the switch from paper to digital, there were no more special category editors and honestly, it really opened up my mind to writing about new topics. I found myself writing more news and entertainment articles, even writing an editorial! Despite what topic I was writing about, it was always something that was new, interesting, and it never provided a dull moment in my high school journalism career.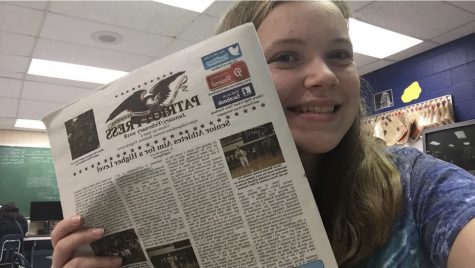 Journalism is a path to freedom. Similar to what I was saying before, Ms. Miller always allowed us to write about whatever we pleased. From writing movie reviews to editorial on important topics, the ideas were endless. This aspect of journalism is what really encouraged me to stick with the class. Not only did I know I was doing what I love, but I knew that I was able to write about whatever my heart was determined to write about that week.
Journalism is a passion. Even when I wasn't in a journalism class, I was still eager to cover more topics. Going into my junior and senior year, I found myself looking at local stories and thinking, "This could be a great article." Throughout the rest of the 2020 school year that Covid-19 shut down and last summer, I found myself working on stories to keep our website nice and fresh. For some students that take this class, they see writing articles as homework or a grade. Personally, I see writing articles as a fun pastime, ready to write the next sentence after the other.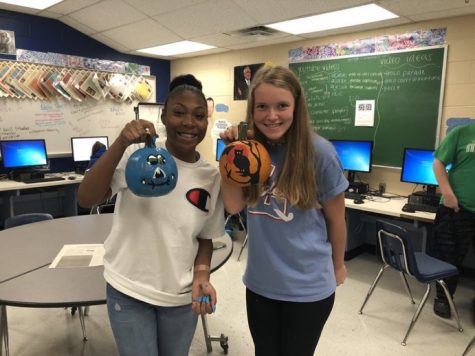 Journalism is fun. Not only has this class strengthened my writing, but it has also just been a great experience. In addition to working on articles, we would go around the school collecting pictures or even shooting fun videos. Even though our Youtube channel has been slow this year due to the pandemic, I have some of my best memories from decorating pumpkins, asking athletes their pre-game playlist, and having many art-and-crafts sessions.
The Patriot Press is a family. Throughout these past four years, I have made so many new friends, bonds, and memories. From laughing over bloopers in Youtube videos to having post-publishing pizza parties, there was truly never a boring moment in this class. With graduation coming soon, it saddens me to think that this will be my very last article for the Patriot Press. Even though it is breaking my heart to say goodbye to this class, I know this is only the end of a new beginning.
This is Editor-in-Chief Keely Crane, signing out.
View Comments (9)
About the Contributor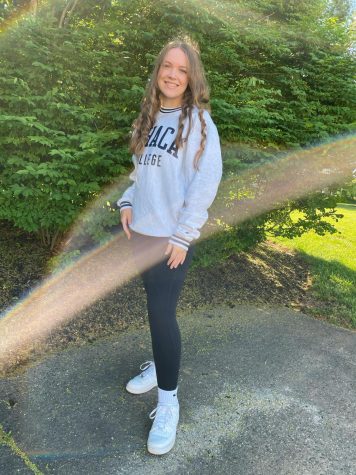 Keely Crane, Editor-in-Chief
Hi, my name is Keely Crane, I am in twelfth grade, I am a journalism VI, and I am the Editor-in-Chief! I have been involved in Patriot Press since my freshman...