Bocce in Bealeton: Champions Together Introduces New Sport to LHS Community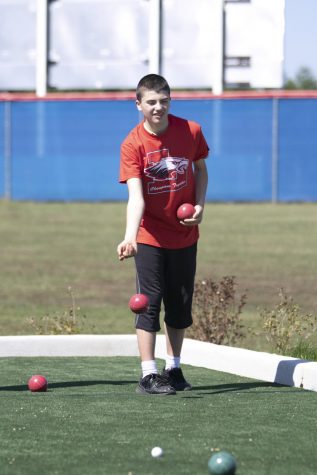 Champions Together and Special Olympics work hand and hand to combine character and sportsmanship. Champions Together is an LHS club that helps students with different abilities learn more communication skills, people skills, and practice their sport all at the same time!
"Champions Together falls under the Special Olympics umbrella. Many people are not sure if the organization is nationally known or internationally known, but it is indeed internationally known," said Assistant Principal Ms. Milburn.  
"Its inclusion is through Special Olympics. Special Olympics has expanded to include everyone, and the athletes are all together. It is there to help us unify everyone no matter what their disabilities may be," explained Deputy Myer.
 "Within our school it took some asking and seeing if we could afford the program. In the end we got all that was needed for the courts. The courts' cost was  around 85,000 dollars, and with our sponsors Liberty paid zero dollars for anything," continued Deputy Meyer.
The coaches of the bocce team are Deputy Meyer and Ms. Millburn. The bocce ball courts are for the community to use and are available for everyone. 
There are numerous sponsors that helped play bocce ball courts. These sponsors include the following: KPR Signs, Vulcan Materials, Luck Stone, Simoes and Enright Construction Inc., Lee Highway Nursery, PATH Foundation, Fauquier County Public Schools, Fauquier County Sheriff's Office, Area 27 Special Olympics, Sunbelt, Home Depot, and Brian Rockefeller.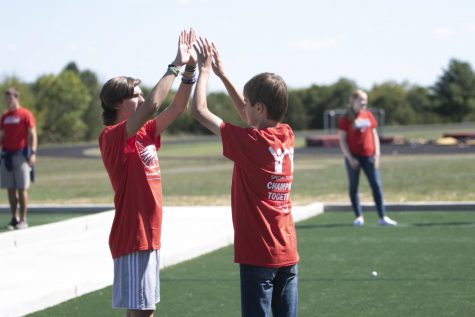 "It all started about two years ago with track being the very first thing sport that was introduced to Liberty from the Champions Together program," said Milburn.
"The creation of the bocce ball courts was an excellent way to bring the community together as one. Deputy Meyer and Ms. Milburn are doing a great deed for the community and sacrificing a lot of their precious time to help make lots of kids' days amazing and one that they will never forget," said senior Zoe Lowe.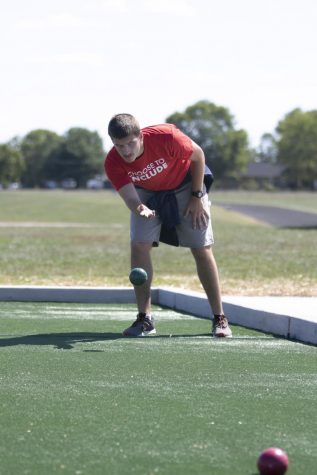 "For me personally, I have always been involved with special education because of my mom. She worked for that department at school. I worked here as a history teacher in the collab classes that work with the ID program. From the meetings we have had so far, about 30 to 40 students are helping with the program. That doesn't include all of the students from the ID program," said Milburn.
Special Olympics is extremely important to SRO Deputy Meyer. It is an amazing way for the community to reach out to others that are less fortunate. Meyer started to help out with Special Olympics in 1986 in Nebraska. 
"Special Olympics are for everyone eight years old to as old as it gets. That means once the special education students are eighteen they are no longer kids. They are adults and athletes. People have to remember that," said Meyer. 
The LHS community puts a lot of their time to put into making Champions Together possible. 
"With the way that Special Olympics are known everywhere, it is easy to get businesses to donate or help out because it looks good and it can be nice with taxes," said Meyer.
"I have been a participate since the very end of my sophomore year when it was first created.  I enjoy working with the other students and seeing how happy they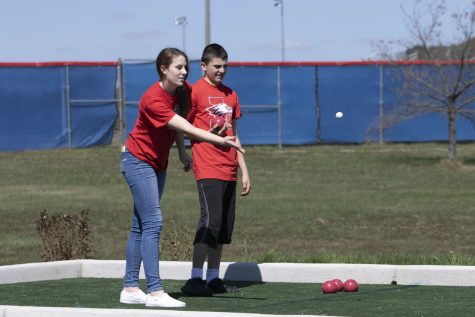 are when we do fun activities," said senior Kristeena Kenny.
Basketball and track were the two sports that were already in the organization. A third sport was necessary for there to be a sport in every season. Bocce ball is in the fall which gives Champions Together one distinct sport for each season.
View Comments (8)