The SCA at Liberty High School Makes Events Happen
 If you don't know what SCA is,  SCA is a group of students and staff in each grade here at Liberty High School, that manage the events that go on in the school or afterschool like, homecoming, penny wars, prom, teacher appreciation week, SCA sponsored spirit week, powder puff, and many other things. 
"The SCA is our Student Council Association. We organized spirit weeks, homecoming, and all the other fun events you see going on around the school, and it is a way to get involved," said SCA sponsor Mrs. Gustafson.
If a student wants to be in the SCA, the elections are in May for the sophomores, juniors, and seniors Tthe SCA usually holds  another election for the freshman the following school year in September. 
 If a student doesn't get elected as an SCA officer, they, along with anyone else, can apply to be a representative for their class and still be able to help with anything related to SCA. Being a rep still is great a way of being involved.
"It is definitely never too late to get involved, we are always looking for class representatives to help us out and you can also get involved by participating in our spirit days, donating, we have penny wars, class competition, and you can always go to homecoming or if your a junior or senior, going to prom, but there are always ways to get involved," said Mrs. Gustafson.
If a student wants to be in the SCA then the student should know that being in the SCA comes with a lot of responsibilities. 
"Being the all SCA officer, there are a few responsibilities, one of them is that SCA oversees everything that goes on in Liberty High School, so one of our big projects is homecoming and to achieve the goal to make homecoming go amazing. We have to be able to collect a group, and collecting a group is a little bit difficult if you don't have mutual respect, but thankfully we all work well together so that was easy to achieve. For myself, I have to lead meetings which are a little bit nerve-racking but once I get up there it's easier" said all SCA President Meghan Tucker. 
There are different things to contribute when a student is in the SCA and it varies depending on which role you have.  
"As Vice President, I am in charge of the accolade board, and by doing that we encourage all the students at Liberty High School to achieve high academic achievements," said all SCA Vice President Jordan Cabanban.
When a student joins SCA they should know that some qualities are good to have in certain situations. 
"You definitely have to be responsible and respectable. You have to have a lot of school spirit, good work ethic, and you have to have a positive attitude," said SCA sponsor Mrs. Hoffman.
There are definitely some requirements a student at LHS needs to meet so they can join SCA.
"Definitely leadership, high expectations and service, and when you apply to become an officer you have to get recommendation forms filled out, fill out an application, and give a speech in front of your fellow classmates," said Mrs. Hoffman. 
 A student here at Liberty can be in the SCA as many times as they want as long as they have the right forms, fill them out correctly, and meet the minimum hour limit by the deadline. Most students who have done SCA once, tend to stay in SCA for longer than one year. 
"I've been an SCA officer for two years," said all SCA Secretary Bailey Simpson.
Each SCA class has a different project to work on for example, prom and homecoming.
"Our biggest project as all SCA the first half of the year was homecoming. That event is what we focused a lot on in the beginning. At the end of last school year, we picked our theme as "The Roaring 20's," so we can have it all straightened out for this year," said all SCA Historian Bella Machuca.
Students in the SCA work hard and definitely learn responsibility. 
"My best advantage is that I get to hold a leadership position and I get to be a positive impact on the community," said Machuca. 
 Students in the SCA have different jobs to complete while also trying to complete the big project that their class is working on. 
Class President's responsibilities are to check in with other officers to ensure hours are being completed and following through with duties and sponsor check ins, solicit ideas for classmates about things they want to see at Liberty, Fill out activity forms and write proposals, and lead meeting(s) with consultation from sponsor.
Vice Presidents are expected to help the president with check ins, soliti ideas from classmates,help write proposals for ideas, and complete the accolade board.
Secretaries take notes at all meetings, keep a record of any votes that were taken, and type not and send to each member of their respective class.
"As a secretary, I take notes during meetings, type them up, and print them out so that everyone knows what happened at meetings. I also help all the other secretaries as an all SCA secretary," said Simpson.
As a Treasurer, they'll generate fundraiser ideas and bring ideas to class sponsor(s), complete fundraiser forms, and contact businesses with sponsor approval (if applicable).
A new position that was added this school year, Historia, hold the documents of SCA events and solicit feedback: what worked, what didn't work, what could be better, etc.
Last but not least, the Representatives. They assist officers with tasks, help solicit ideas from classmates, and assist with any and all SCA activities.
Student Council Association is a great way to get involved in the LHS community and learn what school saying is all about: Leadership, High Expectations, and Service.
View Comments (3)
About the Contributor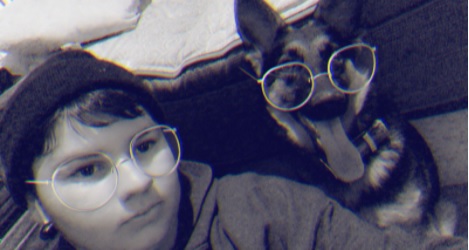 Dallas Alphonso, Staff Reporter
Hi my name is Dallas Alphonso I am very excited to be back writing on the Patriot Press News Team! This year my new role on the Patriot Press News Team...