Food Wars: The Showdown of the Subs
For this edition of food wars, I decided to put Firehouse Subs and Subway to the test. From each establishment, I will be ordering a turkey sub on white bread with provolone cheese and lettuce. Even though this one was tough, a sub will reign victorious.
To start off, I decided to visit Subway in Bealeton. Right when I walked through the door, I was instantly greeted by the friendly cashiers. Even though there were not that many people eating there at the time, it is still nice to know that the cashiers can always greet you with a smile. I walk up to the counter and start spouting off my order. I had no problems at all with the workers or the ordering; it was a great experience overall. 
After sitting down with my sub, I immediately dig into the nicely wrapped sub. The sub was very nice to my taste buds and I enjoyed it very much. Even though they could have layered the lettuce and cheese a little bit better, it was a delicious sub. I would most definitely give this experience a ten out of ten.
The next day, I decide to visit Firehouse Subs in Warrenton. After waiting in line to place my order, the staff and cashiers had a great attitude and were super friendly to me. When I received my sub, I picked a table at their cute little restaurant to sit down at. Now, it was time to dig in.
Firehouse's sub was to die for! Not only was the sub insanely delicious, but it was all crafted to perfection. I honestly could not find one thing wrong with the sub and it was definitely worth the wait. Right from the start, the sub was layered very nicely and I couldn't help but notice that this sub had something Subway's didn't. I could not quite place my finger on it, maybe it was an extra ingredient or spice? I have no idea, but it made the sub very delicious and amazing.
After visiting both of these restaurants, I had to think really hard about who I wanted to crown the winner. Both restaurants were insanely clean and well-kept; not to mention, both restaurants have amazing and happy staff and cashiers to make your experience worth it. Overall, both Firehouse and Subway had great environments that you could not beat.
Also, you can't forget about the subs! Even though the restaurant's environment and staff play a huge part in my decision, you can't forget the actual reason I did this competition. Both subs were insanely delicious; no homemade sub could ever compare to these two. However, at the end of this, there has to be one winner.
At the end of thinking it through and through, I had finally decided a winner. I chose Firehouse Subs to be victorious. Don't get me wrong, Subway is one of my favorite fast-food restaurants and will always be, but Firehouse just had something that Subway didn't. They had more flavor to their sub and it was just more delicious to me than Subway's was. 
Both of these sub restaurants were unique and amazing in their own way; make sure anytime you are in Bealeton or Warrenton, you visit one of these fine establishments. 
View Comments (4)
About the Writer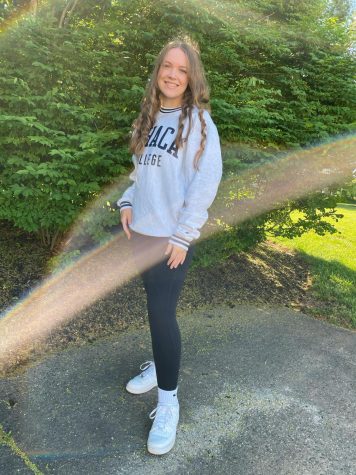 Keely Crane, Editor-in-Chief
Hi, my name is Keely Crane, I am in twelfth grade, I am a journalism VI, and I am the Editor-in-Chief! I have been involved in Patriot Press since my freshman...