Famished for Nearby Finer Food Choices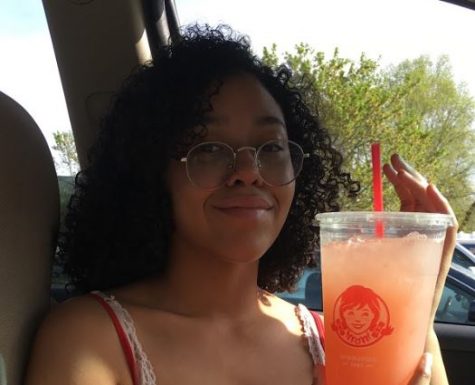 Bealeton offers the basic variety of pizza places and Chinese take outs, but when people have lived here for long enough, they realize how much they have to go out of town to eat at different restaurants. Which can be a huge inconvenience for many people, and a lot of gas money.
"I would add something that is outside of the mainstream for the community of Bealeton and the surrounding areas like an Indian curry place or Middle Eastern cuisine. I think people would benefit from getting better exposure from different cultures' food besides Mexican and Chinese, which are cuisines that are common in all small towns," said history teacher Mr. Dean O'Brokta
 "I think it would be very good for Bealeton to have greater exposure to different cultures, especially the Middle East, where many people think it is all sand and barely any civilization. So much of our civilization is due to the fact that the Arab population had these great developments. I think Anthony Bourdain said it best when he said when you get to learn somebody else's food, you essentially learn their culture. If we have people learning about other cultures through food, that means we will gain a greater tolerance in our community," added Dean O'Brokta.
"Adding a starbucks could be very appropriate for high school students and adults that would need a quick coffee in the morning. Especially since most of them provide drive thrus and a large selection of different coffees," said sophomore Jewel Reynolds.
Having a coffee shop in Bealeton can also provide a place students could sit down and feel comfortable doing their homework whilst having a quick snack. A Starbucks can provide a good hangout place for teenagers and young adults and a new place to socialize and meet new people. With most Starbucks providing free Wi-Fi, it can be a place where people can feel comfortable to do their work in a different environment.
"Cookout is really inexpensive and has the best burgers and chicken sandwiches that are made fresh. They also have a lot of milkshakes and drinks to choose from and would be a really good place to add in Bealeton that a lot of people would enjoy," said senior Anna Hockman.
Cookout offers a  various amount of milkshakes and a huge variety of drinks. They are also known for their very cheap selection of food. All of these restaurants are open till 3 a.m., so Cookout would be the best place for a quick and cheap meal for road trips.
"Building a Golden Corral can be very beneficial for the Bealeton community. There are no buffets in Bealeton and they can be very favorable to large families finding a place to eat. Especially because they have such a large variety of foods and desserts that almost anyone can find something that they can enjoy eating," said freshman Christopher Molina.
The closest Golden Corral is located in Manassas, which is about 40 minutes away from Bealeton. Adding a Golden Corral to Bealeton gives more family friendly restaurants to families for cheap prices and food availability right away.
"Chick-Fil-A is a fast food place that is enjoyed by many people. It has healthier food options than most fast food chains and gives us more of a variety of foods from salads to sandwiches. They also have breakfast foods that high schoolers in particular would be fond of. Since I know a lot of high schoolers at Liberty that go all the way to Warrenton in the morning just to get CFA breakfast," said sophomore Hailey Marcinko.
Chick-Fil-A is known to be very good to their employees and can provide more jobs for teenagers in high school since they hire as low as 15.  Chick-Fil-A also gives very sit down restaurant vibes even though it is a fast food place. They take customers' food to their table and clean up all their trash afterwards. Providing service and cleanliness ensures customers to have the best time.
"Dunkin Donuts offers very cheap coffee and food for students before and after school. It can also offer jobs to 16-year-olds and give more job opportunities to people," said sophomore Jazmyn Reynolds. 
Dunkin Donuts offers pastries and meals for breakfast and lunch with their combos offering free coffee or tea at no extra costs. They are also known to have healthier options than Starbucks with the addition of consistent customer reviews.
Regardless of which types of foods and restaurants you prefer, most can agree that we could definitely use a bit more variety in the southern end of Fauquier County.
View Comments (5)