Lucki's Freewave 3: Excruciatingly Honest, Astonishingly Beautiful
To most figureheads in hip-hop, things like money and clout are symbols of status, prestige, and most self-evidently, prominence. These are the themes that dominate the genre, but to Chicago native Lucki Camel, better known as Lucki, these are nothing more than ailments; speed bumps in his creative process. And at the same time, he finds himself addicted. Addicted to the notoriety, addicted to the temporary, and addicted to the pleasure.
Lucki comes from humble beginnings, growing up in the west side of Chicago. He's cited people like Lil Wayne and Prince as his biggest inspirations as a kid, as well as Chief Keef in the latter half of his teens and early 20s. He started releasing music at 16 under the moniker Lucki Eck$, and it was at this point early on in his high school career that he dropped out to pursue music full time.
Lucki began his slow but sure ascent to underground stardom at a time when Chance the Rapper was on his come up, and Chief Keef and Lil Durk were reinventing Chicago rap with no label, and no entourage. In 2013, at only 17 years old, Lucki dropped his breakout and debut album "Alternative Trap." It quickly acquired a cosign from music blog ELEVATOR's co-founder Bryan Zawlocki. This lead to them directing Lucki's first two music videos for "Untouchable" and "Everything Outside."
Lucki continued to acquire notoriety in the underground rap scene with subsequent projects like "X" and most notably his "Freewave" series.
Freewave began as an extended play with freestyles being uploaded to it periodically, and it signified a stylistic shift in Lucki's music, including but not limited to more mellow, melancholic inflections, and less tranquil or serene themes, taking a turn for a darker, more emotional vibe. This was soon disestablished on its sequel, Freewave 2, which took a more cheery and boastful approach. Freewave 2 was also recorded like a normal LP, unlike its predecessor.
Soon after, Lucki found his mental health deteriorating and, consequently, it caused him to take an eight-month-long hiatus from music. He returned from said hiatus with the exceedingly self aware album "Watch My Back", and from that point it would again be a while before we heard from Lucki over a beat. He had teased his next project to be the long awaited "Freewave 3", the third entry in the Freewave series, which had, at that point, become Lucki's flagship bodies of work.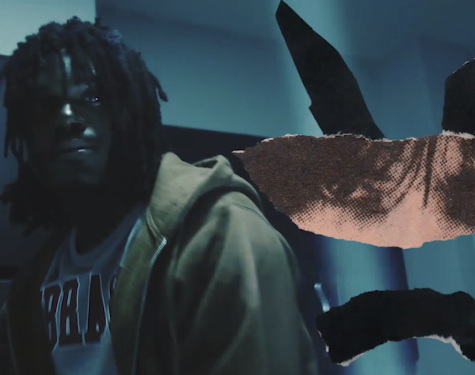 He released the first single to FW3, "More Than Ever" on December 27, 2018. Subsequent singles "Peach Dream" and "Politics" followed soon after. After much anticipation, on February 15, 2019, "Freewave 3" was released.
Immediately going in, you should know that FW3 is Lucki's moodiest and most woeful project to date. You can tell he's troubled, and this album feels like a documentary of how his life has transpired in recent years. He touches on everything from substance abuse and addiction, to fast cars and how his romantic relationships inevitably fall apart.
Lucki is almost completely monotone across this entire project. On one hand, this is a consistent reflection of his mood and his mindset throughout each song, and it compliments his beat selection very nicely. To some people, however, this could be seen as a weakness, and you could argue that it makes the lyrics less significant without a wider range of inflectional variety. It sometimes makes it difficult to take away anything from the first listen.
His voice isn't what's grabbing your attention though. Most of the time, its his infectious hooks and flows and his excellent choices in production, including several contributions from Atlanta beatsmith ChaseTheMoney, who has an excellent dynamic with Lucki. "More Than Ever" is a great example, you'll definitely have this one on repeat if you give this album a listen. The melody captures you immediately and Lucki's fluid flow is one of the best on this project altogether. Opening the track he raps, "I want VVS's more than ever, except she for the streets, it's for the better."
Lucki carries himself elegantly across these 15 tracks with 0 features. The only notable outside contribution is on the track "All In" which was produced by former Odd Future member Earl Sweatshirt. The beat sounds and feels like an outtake from Earl's recent project "Some Rap Songs" which easily makes it the most experimental track FW3 has to offer. It almost doesn't belong, and it certainly wouldn't if Lucki wasn't able to use his voice transformatively to make it feel just as at home as every other track.
On top of it all, his songwriting is both simple and astounding. The way he glides across this album just feels so effortless and so fluent. Lucki is obviously and experienced wordsmith, and he knows how to bend the laws of meaning to piece together a coherent narrative.
Generally speaking, "Freewave 3" is Lucki's most fleshed out project so far. It has accelerated him once again to underground stardom, and in due time, he'll break out into the mainstream, which is probably what it needs. Lucki raises the bar for the mumble rap sound and nobody has yet been able to even begin replicating him. His work is truly unique, and "Freewave 3″ exists in a league all its own.
Lucki is truly a hard act to follow.
View Comments (1)
About the Contributor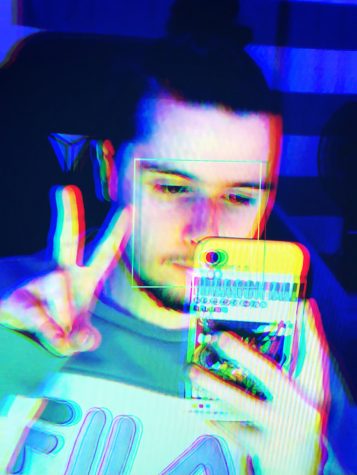 Braeden Meadows, Contributer
Braeden Meadows is a 2021 Graduate of Liberty High School and former Managing Editor for The Patriot Press. They are now a part-time journalist for upcomer.com,...