eSports: Liberty's Newest Sports Team
When you think of the term "eSports," what comes to mind? Those familiar with the scene probably think of huge crowds, selling out huge stadiums, and watching teams compete for huge prize pools. If you're unfamiliar with the term, you probably think of it as some kind of joke. A decent handful of people don't take it seriously because they think the effort required to devote themselves to something as seemingly futile as a video games is little to none. eSports, despite sharing a pseudonym with their physical counterparts, are almost incomparable technically when compared to traditional sports. eSports is the competitive play of video games around the world, and it's broadcasted on places like Twitch and ESPN. It's popularity has grown immensely with approximately 380 million eSports viewers since 2019 and it's still growing. 
eSports are a far cry from the traditional sports of the Modern Era. The only similarity the two seem to share, at least on a surface level, are both team-based and competitive aspects of the craft.
"eSports requires a lot more fine adjustive precision in places like the hands and fingers, and your problem solving and strategic skills have to be far above average to excel. It's less demanding physically but way more demanding mentally," said sophomore Wyatt Adams.
eSports has now joined as one of Liberty's official sports and has excited a good amount of people as they now have a way to show their skills to the rest of the school.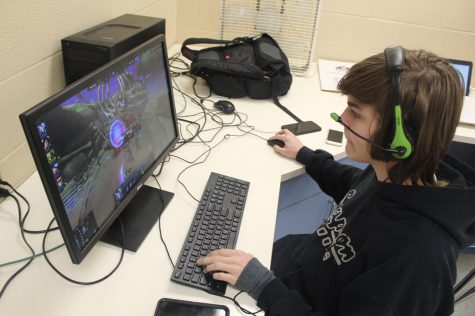 "I'm a huge nerd and a fan of gaming. I love the idea of students being able to game competitively in school. I would have loved to have this opportunity when I was in high school, and I am thrilled we get to take part in it in 2019. The excitement and energy levels are insane and it's definitely high on a game day," said head coach Mr. Gustafson.
There are many games to be played in eSports, but as for Liberty, one game being played is SMITE. SMITE is a 3rd person Multiplayer Online Battle Arena created by Hi-Rez Studios with a theme of different pantheons across the world such as Greek, Japanese, and Polynesian Mythology. It's a 5v5 game where your allies or the enemy will try to destroy your titan. In order to do that, you have to destroy the enemies towers and phoenixes first. 
The other game is Rocket League, a multiplayer soccer game with rocket powered cars and cosmetics developed by Psyonix. There are three cars on a single team and the goal is to get a soccer ball into the opposing teams goal to score. 
These two games have very unique playstyles and offer a large variety of things to do such as trading cosmetics in Rocket League for real money or winning a small tournament in SMITE for skins.
"The thought of me being in the first ever Liberty eSports team is thrilling! It's definitely something different and unique to be apart of at Liberty," said sophomore Estuardo Coto.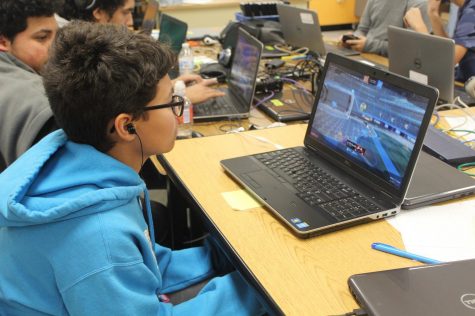 Liberty currently has three teams, two for Rocket League and one for SMITE. There was originally going to also be a League of Legends Team, but there were ultimately not enough people to play. 
There are eight people that play on the SMITE team. They are: Estuardo Coto, Wyatt Adams, Brian Morales, Austin Widhalm, Kevin Krieg, Nester Villagomez, Reynaldo Reyes, and Fredrick Ortiz. Each one of these players has a unique role to play. Conquest is the main competitive game mode for SMITE, in which both teams are trying to destroy each others Titan; a very large creature that is the final obstacle before a team claims victory.
Rocket League can be insanely technical as many of the pros have learned how to keep their vehicle in the air so they can hit the ball away from the goal. There are two Rocket League teams and the players consist of: Bradley Kammerude, Jacob Hernandez, Jefferson Pasada, Jonathan Cannon, Patrick Murphy, Maximus Lessen, and Felix Worley. 
Both of these games have been pretty popular in recent years and both require a good amount of knowledge about the games before playing.
Having to strategize with a tightly knit team of only a few people on a consistent basis builds good teamwork and problem solving skills, as well as better understanding of how teammates think and act. This points out the strengths and weaknesses of everyone on an individual level. If players learn to hone this, they can create a bigger advantage. Having a good team is only half the battle though. It doesn't matter in the long run if a player isn't good at what they are playing, mastering every aspect of a game takes a massive amount of practice and dedication, just as it would with any sport or competitive hobby. 
Another advantage to having a smaller team is that everyone has a very good chemistry with one another and many play with each other outside of their practice and game matches often. A lot of players also really enjoy the sport as it allows them to spend time with friends they otherwise wouldn't have had the time to hang out with. 
"eSports is a fun time to play with some of my best friends and compete against other teams. It's one of my favorite things our school has to offer. It's also very unique and very enjoyable," said sophomore Patrick Murphy.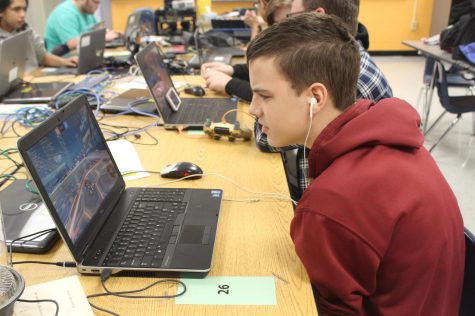 "It's about getting to be really good friends with your teammates and getting to share the feeling of a good win," said Adams.
The love for each game is immense as it is the best part of many players days and the main reason the players joined in the first place.
"I love playing my favorite game, SMITE, and it's great to be able to play competitively with my friends. I want our eSports team to grow immensely to the point where we are able to stream on Twitch and get tons of viewers and be able to get sponsors for the team as well as getting recognized by the county colleges and of course different eSports teams. Just the thought of it is exhilarating," said Coto.
Playing at a high school level is a lot different than playing on a professional one because unlike having big competitions sponsored by companies like T-Mobile and Coca-Cola, the teams are only competing against other school's team.
"Smaller eSports organizations like ours are different in the way that you feel more connected to your teammates. These are people you also see and talk to every day outside of the game. You cherish your wins a lot more because it isn't your job to get them. The experience is a lot more chill generally because there aren't millions of dollars on the line," said Adams
Overall, LHS including eSports as its newest sport has really stirred up interest in those that like to play video games like SMITE and Rocket League, alongside has created new friendships for many of them.
View Comments (15)
About the Contributor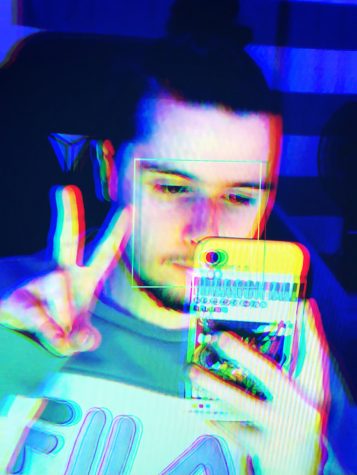 Braeden Meadows, Contributer
Braeden Meadows is a 2021 Graduate of Liberty High School and former Managing Editor for The Patriot Press. They are now a part-time journalist for upcomer.com,...