Food Wars: Battle of the Pizzas
For this issue of food wars, I will be pinning two popular pizza restaurants against each other. Despite there being many options where I could grab a nice piece of pizza around here, I decided to put Mod's and Domino's to the test.
From each pizza place, I will order a plain cheese pizza and judge them on which one I think tastes better and my experience at their restaurant. 
To start off the battle, I first decided to get some pizza from Mod's. Traveling to Gainesville, I was excited to get a slice of pizza from there because I typically do not eat there often. Pulling into the parking lot, I got out of the car and walked into the restaurant. From the outside, it did not look bad at all, it looked quite nice, and the inside was not any different. 
Walking up to the cashier, the service provided by her was very friendly. I experienced no trouble ordering my 11" cheese pizza and my drink. After ordering, I fill up my cup with lemonade and find a seat to wait for my pizza. 
The wait was not very long and while I was waiting, there was music playing and the restaurant had a bit of  a lively feel to it. When the pizza arrived, it was hot and ready to eat; it looked appealing and I had a feeling it was going to taste even better.
Putting a slice on my plate, I took a bite and automatically loved it. It had the perfect amount of sauce which I was super happy about because usually when I eat pizza, there seems to be an excessive amount of sauce on it. There was a perfect balance between the cheese and the sauce and the pizza was cooked to perfection; it was not burnt at all and definitely was not overcooked. Overall, I had a great experience at Mod's.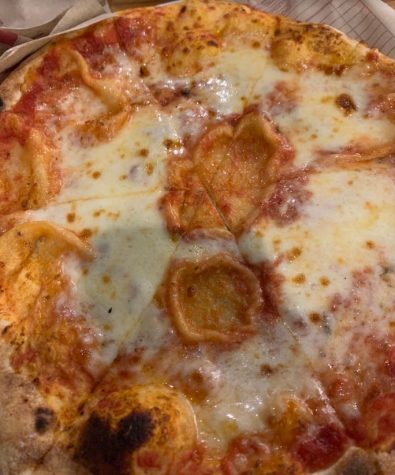 A couple days later, I decided to order pizza from Domino's to my house. I went to the website, which was easily accessible, and placed my order of one medium cheese pizza. While placing the order, I had no trouble choosing what I want and I loved how at the end of ordering, they provided a pizza tracker so you knew how long it would take for the pizza to arrive. 
The pizza took an average amount of time to arrive, taking about 35-40 minutes. While answering the door, the delivery man was nice and polite and I had no issues with him at all. 
Bringing my pizza inside, I set it on the counter and open the box. The pizza looked hot and ready and it smelt super good. Grabbing a plate, I took a slice of cheese pizza and sat down to eat.
Taking my first bite, I thought the pizza was pretty good, however, I feel like I was tasting a garlic overload. Even though a lot of people love the amount of garlic Domino's puts on their pizza, it was just not my favorite thing in the world. Despite the garlic, it was not to saucy and cooked pretty good. Overall, Domino's provided me with a pretty good pizza experience. 
After eating both pizzas, I thought about who should receive the victory the next day. Even though I had an amazing experience with Domino's, Mod's had them one upped. There was something about Mod's pizza that I just loved and also, the amount of garlic on Domino's pizza made me shy away from choosing them as the winner. 
Overall from both pizzerias, each are both great places to eat pizzas from and I will definitely be going to both again!
View Comments (14)
About the Contributor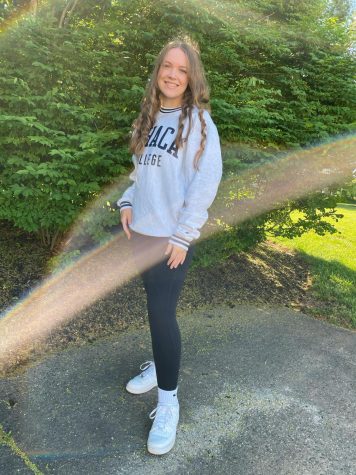 Keely Crane, Editor-in-Chief
Hi, my name is Keely Crane, I am in twelfth grade, I am a journalism VI, and I am the Editor-in-Chief! I have been involved in Patriot Press since my freshman...