The New Unpaid Movie Critics Club
Here at Liberty, students have the ability to create their own clubs under the approval of Principal Mr. Cox. They are able to choose teachers who are willing to be the sponsor(s) of their club and allow anyone to join. This brings a lot of creativity to the school environment and allows kids to express themselves and interests.
This school year, multiple clubs have been newly created including the Unpaid Movie Critics Club, or UMC for short. Created by junior Liz Rodriguez, this club is a place for all movie lovers to discuss movies and the history of films.
"The Unpaid Movie Critics club is a club where we will watch films from all genres of movies including international films, and we will critique them. We'll talk about the angles, lighting, and how that plays a role in the movies. We will hold debates on topics in Hollywood, talk about the history of films, and instead of focusing on the actors and actresses specifically, we will focus on behind the scenes," said Rodriguez.
This brand new club it perfect for movie lovers because students did not have the opportunity to share their love for critiquing movies with others before when the course film analysis was no longer offered at Liberty. 
"I decided to create this club because I wanted to make a place where I can be around people who also enjoy and want to talk about movies. Also, I noticed that they no longer taught film analysis and I personally loved that class so I wanted to form a club where I, and other students, could still do this," said Rodriguez.
This club is looking for students to join who love movies and are willing to share their opinions about them. The first meeting was held Friday, December 13th, in room 122 with the UMC's sponsor, english teacher Ms. Davenport. If students were unable to attend the first meeting, make sure to ask Rodriguez or Ms. Davenport for more information. Any student that attends Liberty is welcomed to attend meetings and join the club at any time.
"If a student is interested in UMC, they should be interested in movies but more importantly, be willing to critique movies with others and be able to talk and give an explanation towards their opinion. They should also be interested in the history of films and debating their opinions towards movies," said Rodriguez.
For UMC, there will be officers. The president slot has already been filled by creator Rodriguez, however, there are still three more open officer spots for students who are interested: vice president, secretary, and cammacation/social leader.
Despite this club being loads of fun and perfect place where students can enjoy movies and distress, it is much more. UMC is not just watching movies for fun, it is to put hard work into studying and analyzing films that students enjoy.
"If a student wants to join UMC, they have to be willing to talk in front of people and be willing to help with fundraising. We are not just going to sit around and watch movies; we are critiquing them, debating topics and learning about the history of film all while having fun," said Rodriguez.
View Comments (13)
About the Writer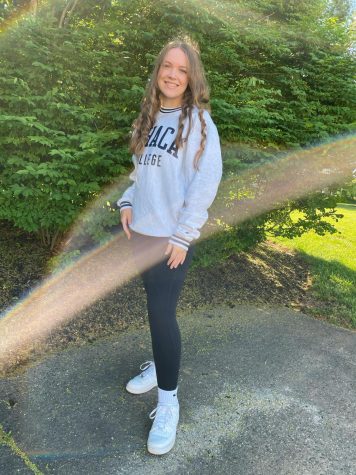 Keely Crane, Editor-in-Chief
Hi, my name is Keely Crane, I am in twelfth grade, I am a journalism VI, and I am the Editor-in-Chief! I have been involved in Patriot Press since my freshman...