Exploring the Somber Whimsicality of Tyler the Creator's IGOR
Sour, gone-bad relationships are things all too familiar to the high school crowd. Everything from breakups and the like are things distinguishably typical through the halls a teenager roams on a day-to-day basis. There are many conspicuous feelings associated with things like these, and it's these same feelings Tyler, the Creator wishes to convey in his latest and greatest LP, titled "IGOR."
Tyler Okonma, 28, is the mastermind behind the Tyler, the Creator pseudonym. Tyler has indulged himself into every creative outlet you could possibly think of. Music, fashion, design, production, film, and even furniture. Tyler has done it all. 
Tyler founded the wildly iconic Odd Future rap collective with his friends Hodgy, Casey Veggies and Left Brain in 2007, and over the years expansion would include the likes of Frank Ocean, Earl Sweatshirt, and Syd joining the fray. As they grew throughout the late 2000's and early 2010's their influence on not only the rap genre, but the music and fashion industries as a whole was undeniable. While today the Odd Future brand has been reduced to little more than a clothing label, its overall, and often uncredited impact on music and popular culture entirely  is astounding.
Tyler has arguably had the most successful solo career both present and post Odd Future. His debut studio project "Goblin" to this day gets millions of streams and is a cult classic, and his last Album "Flower Boy" debuted at #2 on the Billboard 200, and was nominated for the Grammy Award for Best Rap Album in 2018. 
Flower Boy marked the start deviance from Tyler's established Lyrical and Production staples. Gone were the days of dishing out relentless vulgarity on top of distorted boom-bap instrumentals. Tyler decided on Flower Boy that it was time to make himself vulnerable and take a deep dive into a more psychological and emotional endeavor.
IGOR is a continuation of this sentiment. Where Tyler is, yet again, the most vulnerable he's ever been musically. So how does it stack up?
IGOR, for starters, is a breakup album through and through. The entire experience, from track 1 to track 12, tells a rather beautiful story about a relationship with a start, middle, and ending clearly defined throughout. A quality that is, admittedly, exceedingly scarce in today's popular music catalogue. IGOR acts as a track-by-track indulgence into the mind of a character chasing, getting, losing, and then accepting the loss of a romantic partner.
Tyler's albums are notorious for using characters as a vessel to portray and narrative, and this time around, the titular Igor is no exception. The character Igor acts as a vehicle for Tyler to express his profound heartbreak and visualize the acts of both cutting ties, and coming to accept the long term positive impact of such a decision.
But themes are just one piece of the pie, right? How does it sound? IGOR is, sonically, the most divergent album in Tyler's discography, straying far from his well established musical style. This project embraces more Soul and RnB than any of his previous works, and the overall tone of the record takes cues from music made as far back as the 60's. It's not to say that there isn't any rapping, because there definitely is, but it's not the focus of this albums sound. 
From a production standpoint, IGOR takes a decidedly lofi approach and in a way that pays homage to more gritty, flawed cuts of music. Additionally, there are bits scattered throughout the albums runtime that break away into short conversation pieces or monologues, usually to give way for what's coming on the next movement or track. 
So is IGOR worth your time? The short answer is yes, but it isn't for everybody. If you don't appreciate well defined themes, 70's soul, or low fidelity sound design, maybe IGOR isn't the cut for those people. Maybe thinking about the music isn't your thing, and that's fine, but if you're looking to diversify in any way shape or form, or want to get some feels going, IGOR is a great place to start.
View Comments (1)
About the Contributor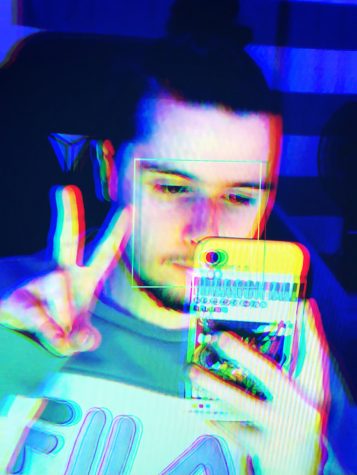 Braeden Meadows, Contributer
Braeden Meadows is a 2021 Graduate of Liberty High School and former Managing Editor for The Patriot Press. They are now a part-time journalist for upcomer.com,...