Aminé's Maturity Shines Bright on Limbo (Review)
Aminé was first thrust into the limelight in 2016. After three years without a commercial album, he's back with his most outwardly mature, forward-thinking record to date.
November 6, 2020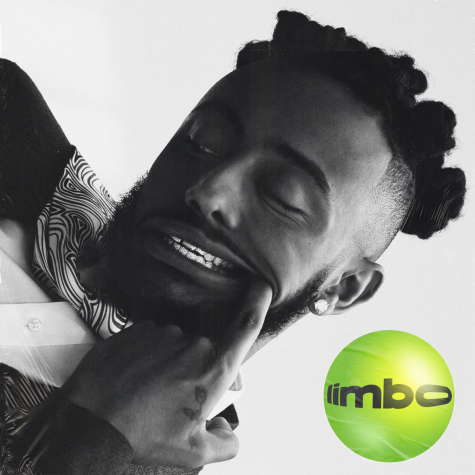 The arduous path one trudges to maturity is one of simultaneous ambition, angst, hope, and confusion. It is a particularly divisive concept for many. For Portland-born rapper Aminé, that path is one that he still finds himself trekking, even at 26, in both a personal and musical sense. In many ways, it seems Aminé is still figuring out what the idea of maturity really means to him.
In the meantime, even with all the curveballs and uncertainties life loves to hurl at him full-throttle, he finds himself in a state of mind that's a little bit confused, little bit optimistic, and a little bit introspective — floating carelessly in a disposition that can only be characterized by one word — Limbo.
Lets roll back the clock a little.
Aminé was born Adam Aminé Daniel on April 18, 1994. He grew up in the neighborhood of Woodlawn in Portland, a son of Ethiopian and Eritrean immigrants. Growing up, his mother worked at a post office — something he makes reference to on the album — and his father was a teacher.
Aminé attended Portland State University, but presumably dropped out while studying marketing when his music career took off. He's pretty adamant about the fact that school wasn't really for him.
Prior to blowing up, he remained pretty lowkey, consistently releasing projects in the underground scene. On March 9, 2016, that changed when he released a little song called Caroline, and it's one you've probably heard before. Its an infectious, loopy summer banger that shot all the way to the top of the Billboard Hot 100, peaking at #11. Needless to say, with a single as big as Caroline, Aminé had officially planted himself firmly on the map.
Anticipation for an album from the Portland rapper began to stir as his hit single continued to levy more and more attention his way. To further add to this tumultuous boost in popularity, he secured a spot on XXL's prestigious freshman issue in 2017, finding himself suddenly standing shoulder-to-shoulder next to some of Hip-Hops most sought after names like Playboi Carti, A Boogie wit da Hoodie, and even the late XXXTentacion. That same year, he revealed the title of his first commercial album under Republic records, Good for You. The album was released on July 28, 2017. It peaked at #31 on the US Billboard 200 albums chart.
Aminé demonstrated a vast amount of potential and versatility on his debut, but many listeners asserted that a large amount of that potential went untapped; a notion shared by many critics at the time. Good for You was a silly, yet heartfelt project. But throughout it, Aminé failed in many's eyes to live up to his full potential. The consensus parroted at the time was that while it was a solid debut, he could almost certainly do better. 
And for Aminé, criticism like this is good. Because unlike many artists who find themselves suddenly plunged into the forefront of hip-hop, he knows how to take his sweet damn time.
A little over a year after Good for You, he dropped ONEPOINTFIVE, a lofty little mixtape that almost seems to have served as a placeholder record. It went pretty under the radar, even to the most diehard of Aminé fans. It wouldn't be until two years later in 2020 that we would get a glimpse of what he had kept cooking for his second commercial outing.
The first teaser for this album came in the form of the single Shimmy, which was released on February 26, 2020. It was followed by another single, called Riri in May, and later by a third,  Compensating in July. The latter of which features couple guest verses from the iconic and charismatic Young Thug.
The same day Compensating was released, Aminé formally revealed Limbo via a short Instagram Post. The album saw release on August 7, 2020.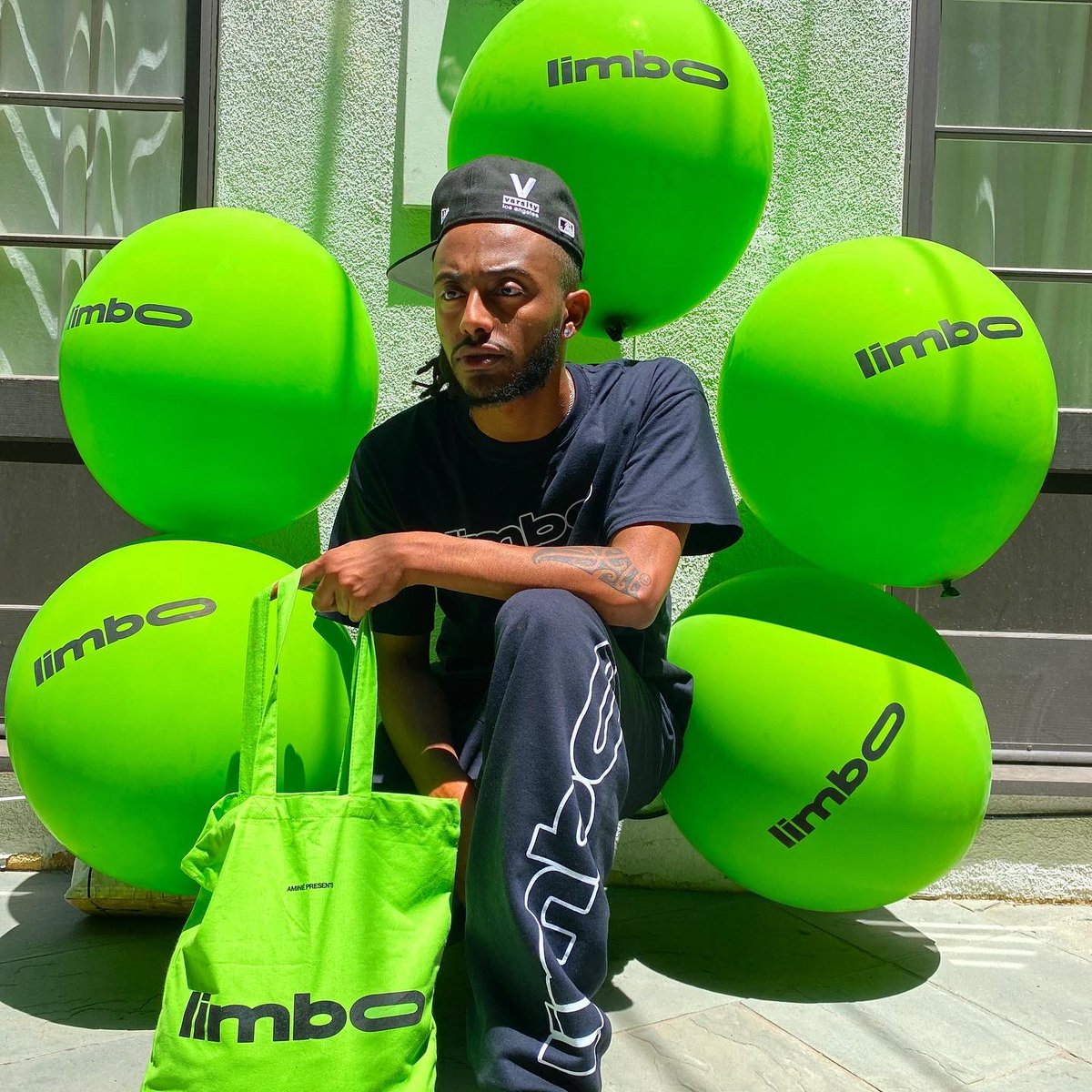 "This is like some s*** you go and pick your homie up from jail with"
The album kicks off with the opening track, Burden. Immediately, it sets itself apart from a lot of Aminé's past work with elements of Soul ingrained deeply within the production. It makes for a sound that is, evidently, very mid 2000's Kanye inspired. The sampled guitar plucks induce a vibe that's both laid-back and fun, and Aminé's pengame only works to compliment that allure. His flows emanate a lot of swagger in a way that is starkly reminiscent of artists like Pusha T and Earl Sweatshirt; and since he's mastered the act of encapsulating the sounds of his influences transformatively, those comparisons are far from a bad thing. It's a frisky, classy boombap-era throwback that demonstrates the best qualities of Aminé's potent creativity and witty ingenuity.
The album picks up the pace a little on the following track, Woodlawn. It's a much more orthodox trap song with some leisurely melodic flows mixed in, although some of Aminé's quips on the track make it feel slightly less predictable than your archetypal trap banger, which is a nice touch. This is complimented by the mild and fluttery flute sample interpolated on this track. It gives the song a bit of a Japanese-inspired twang, but it isn't overbearing and doesn't overstay its welcome.
The third track Kobe breaks the pace a little. It's a thirty-nine second, spoken-word piece that serves as the album's sole interlude. Speaking on the track is Aminé's longtime friend Jak Knight, who recalls the recent death of Kobe Bryant in January. Knight recounts the impact that Kobe's death had on him. "It weirdly like… fast forwarded my maturity," he says. "He died and I felt like my… like a lot of my innocence in like, being a young person died with Kobe." Kobe's death is also mentioned briefly on the latter track Woodlawn, with Aminé chanting "R.I.P Kobe" at the beginning of the first verse, making it clear his death had a huge effect on him, his friends, and those in his inner circle.
Roots does a good job of uplifting the somber spirits established by track three. The Soul influence comes through in spades on this one, and Aminé raps very deliberately in the opening verse. The title "Roots" is a reference to the song's strong themes of heritage. Renowned Soul/R&B icon Charlie Wilson appears on this track to further reinforce the prominent elements of Soul, carried along by the deep, extravagant baseline and electric pianos found in the production. 
By the end of track four, Aminé is making it abundantly clear that he's not taking a very contemporary approach to a rap album. Roots is one example where his sheer versatility as a musician really shines through.
Can't Decide returns to a more traditionally trap-inspired tune, with a nice Latin guitar sample that helps to break up any synthetic redundancy in the production. The melodies here are pretty infectious, and almost painfully easy to get stuck in your head. Its definitely a more short, sweet, and to the point cut, with Aminé breaking out into a bit of a falsetto in the chorus.
"Love ain't what I
thought I would have found, baby.
Lost track of time,
but I've made up my mind, baby."
Track six, Compensating, features a guest appearance from Atlanta native Young Thug. As expected of Thugger, his guest verses are notably silly, exuberant, and frequently jarring when it comes to lyrical content. Nevertheless, it's a welcome addition to the song, and really brings some much needed playful energy to the table. As for Aminé himself, his sense of humor has yet to fail or leave him. He does a lot of singing on this one, especially during the refrain, where he's bolstered over some bouncy synths and thick percussion. His voice pitches up a little on the chorus as the autotune kicks into gear, and that combined with the song's much pop-ier tone makes it easily one of the best tracks on the album, despite being one of the least serious.
Shimmy comes next, and it's simplicity really speaks for itself. The core appeal of the song is it's simple instrumentation, from the booming kicks to the perceptible lack of harmony aside from the sample. That, and the very raw, cutthroat approach Aminé takes when laying everything out over the beat. He raps vindictively, and is observed calling out other artists, albeit ambiguous ones, for their deception and questionable credentials. Definitely a more vigorous banger among a lot of the feel-good songs found on this record.
Pressure In My Palms is a bit of a transitional piece in the tracklist. It's tone is noticeably darker, accompanied by another venomous demonstration from Aminé on his first verse. He's also joined by rapper Slowthai, out of England, and later by Vince Staples, from Long Beach. Both of whom, while bringing very little substantively, are a good fit for this track as they compliment Aminé's unforgiving attitude. Halfway through the track, singer Bree Runway joins him for a nice vocal harmony on the bridge, whereafter the beat switches; becoming a little less bass-dense, and a little more lazed and groovy. Aminé maintains his cunning lyrical intellect, with his flow switching and his rhymes becoming decidedly more expressive.
Riri, while underwhelming, is far from awful. If Aminé had proved anything eight tracks deep, it wasn't likely he was gonna pump out something truly dreadful on this album. That aside, it's a pretty unsubstantial, unremarkable trap cut with some relatively distasteful vocalization choices. The latter of which is felt significantly in the chorus, which can be borderline ear-grating after a while. The lyrics are sort of inconsequential too, as nothing really sticks out as particularly profound. It's definitely one of the lower points on Limbo, but far from unlistenable despite it's musical shortcomings. 
Speaking of low points, track ten Easy is undeniably the worst cut on this record. Like Riri, it isn't unlistenable, but it definitely feels half-baked. This one features some guest vocals from singer Summer Walker who, admittedly, comes through with some pretty elegant and graceful singing at some of the higher points on this track. Where Easy really falls short, though, is in it's execution. The vocals are plastered over the instrumental in a fashion many have described as, "sour." Meanwhile, the lyrics at times can be so explicit to the point of being crude; the effect of which can completely shatter the immersion while listening, easily making it the biggest blunder on the entire record. 
Fortunately, things pick back up on Mama, and this is where the maturity alluded to numerous times throughout this review really begins to shine. Mama, as the title suggests, is a tribute to Aminé's mother, and it's a wonderfully charming ballad on which he entirely spills his heart out.
"And it's you that I'm missin'
Every time I needed someone, you would listen
I'ma write you a song to put on everyday
So the times that I'm gone, you could smile when it plays."
He reflects on his childhood and praises his mother as someone who looked after him, kept his best interests in mind, and let him confide in her during his many times of doubt and peril. The song grabs even more influence from Soul in it's production, with the piano accompaniment playing a major role in the instrumentation. 
Becky is one of the more progressive cuts on Limbo, tackling head-on the often unfortunate social taboo of interracial relationships. This is apparently in specific reference to his hometown of Woodlawn, where in his adolescence he supposedly showed interest in a white girl — something her circle looked down upon in a racist manner. The further prevalence of racial injustice and inequality in America makes this track especially topical in 2020.
The verses on this song are sung very melodically, and Aminé really uses this one as a chance to stretch his vocal capabilities to their limits.
The penultimate track Fetus is a powerful exploration of the pervasive topic of teenage parenthood. Aminé specifically takes a stance in questioning the morality of bringing a child into this world — a world of great injustice, inequality, and cruelty at times. Featured on this track is Hip-Hop trio (now duo) Injury Reserve. The three of them, including the late Jordan "Steppa J." Groggs, who passed away in June, shed further light on the subject matter. Specifically touching on the anxiety that comes with the uncertainty of pregnancy; and the limited access to contraceptives in some communities. The theming of this track is definitely meant to encourage listeners to put some thought into the decision of becoming a parent, something which is highly tasteful on Aminé's part, especially in the modern day.
The album closes with the serene yet stimulating My Reality. It's a confident commentary on Aminé's progress as both an individual and artist. Through the lyrics, he encourages listeners to live out their dreams. The track features more lush instrumentation, tasteful samples, and some additional vocals from Daniel Caesar and Joyce Wrice. The song almost reminds me of a more recent Tyler, The Creator cut; something you might hear on his latest LP Igor.
While the momentum on this track does sort of fail to resolve when everything is over, it's still a fitting, and equally satisfying end for an album as musically indiscriminate as Limbo.
Aminé demonstrates some impressive versatility on this album. It really begins to hit you right right around when you realize just how different every track is sonically, while still fitting the overall tone pretty adequately. The theming on Limbo raises awareness for a lot of prevalent issues many rappers wouldn't dare touch upon for fear of damaging their fragile huberistic personas. In more ways than one, Aminé proves he's more than just a rapper, and he's not confined by the limits the industry might want to impose on him. With three years in the oven, Limbo is as concrete and cohesive as they come.
There are some points on Limbo where it, thematically, could have used a little more nuance. Some of the more robust concepts, like on Becky, could have been explored a little more in-depth. Does this take away from the fact that Limbo is his most sophisticated collection of songs to date? Absolutely not.
Limbo is, in totality, a peculiar, yet captivating showcase from Aminé. It's eclectic, individualistic, and often dignified; in ways that make those qualities resonate with you as much as they resonate with him. You can tell, from the aura of the music alone, he gave it his absolute all. And the diligence in showcasing the full scope of his talent has payed off exceptionally.
You can find and stream Limbo on all platforms here.