A Look Into LHS' Newest Club, Black Student Union
After the tragic death of George Floyd early last year, students and staff wanted to come together to organize a club where Black students are able to have a voice and share their thoughts. They also wanted to have a space where other students can learn about Black issues and culture. The three LHS students that came up with this idea and organize the fundamentals of the club are Olivia Stith, Samara Brooks, and Sam Rodman. For them, creating this club was the perfect opportunity to provide a sense of community and understanding.
The founders of the group usually meet together every Sunday night to plan for each week's meeting. They choose a current event that relates to racial or social injustice as the main topic of the meeting. Then, they try to identify how today's events tie into previous lessons from Black history. To compile all of the information they discussed together, they create slideshows. Along with the slideshow, they sometimes plan games or other activities centered around Black culture. At the end of each meeting, the organizers leave students with an inspiring quote by a prominent Black-figure and leave it up to the students to interpret it.
For one of the group's founders, Sam Rodman, the existence of Liberty's Black Student Union chapter has been long overdue. He has looked forward to this moment since the very beginning of his days at Liberty.
"I've wanted to start a BSU since freshman year. Being in a small, predominantly white town, I felt as though having a place for Black students to come together was crucial," said Rodman.
The desire for the club to remain at Liberty High School long after the founders' graduation is a shared ambition for all of them as well.
"We aim to support our community and provide a safe space for our Black students to vent about their experiences and celebrate their culture. We also want this club to live and grow after we leave Liberty," said Stith.
Another collective sentiment from the organizers was the aspiration to create a promising influence within the community at LHS.
"I hope to make a positive impact in our school community by facilitating ways to come together in a united fashion. I've loved watching how far we've come," said Brooks.
The student members of the Black Student Union seem to be optimistic and gratified with the outcomes of the club so far.
"In some odd way, it kind of feels like a family. I know it sounds cliche, but it feels good to know people have the same thoughts and feelings as you. My favorite part about this club is that it's not run by a teacher, it's run by students. We are all putting in our peace of mind and saying how we feel about things," said freshman Ava-Sol Figueroa.
"[I joined BSU] to learn something new and discuss topics that need to be talked about. Also, to support my community. It's very educational and you could learn a lot from it no matter who you are," said freshman Keven Eley.
This club could not have been made possible without the sponsors, Ms. Davenport and others. Ms. Davenport has her own contributions to the club, as well as her own wishes.
"My role as a sponsor is to provide support for the students in the club. My job is to give them a place that they can bounce ideas, help provide logistics information for event and fundraiser planning, and help the group network to create contacts with people in the community and also experts in the field of diversity and Black education," said Ms. Davenport.
"Personally, I would love to see the club itself continue to grow over the years and become an inspirational staple within our school. I would also like to see us help break down barriers and stereotypes within our community and provide education on black issues and black culture," said Ms. Davenport.
As a member of the Black Student Union myself, I cannot stress the importance of joining this club enough. It is the least you can do to show your support for racial equality and justice. It is a wonderful opportunity for allies to listen and learn about the problems Black people face in this country. It is an extremely friendly and welcoming environment for everyone. Not to mention, they have lots of fun activities and even some field trips (COVID permitting) planned. If you are thinking about joining the Black Student Union next year, please do!
View Comments (16)
About the Contributor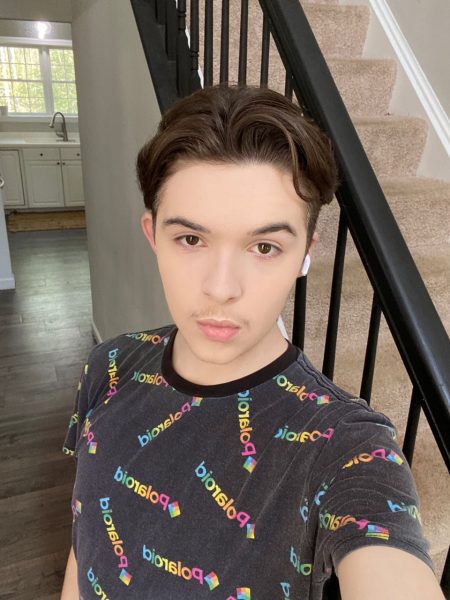 Christian Jordan, News Editor
Hey everyone! My name is Christian and I am a senior here at Liberty High School. This will be my third and final year working with the Patriot Press....